---
published: 15 / 1 / 2012
---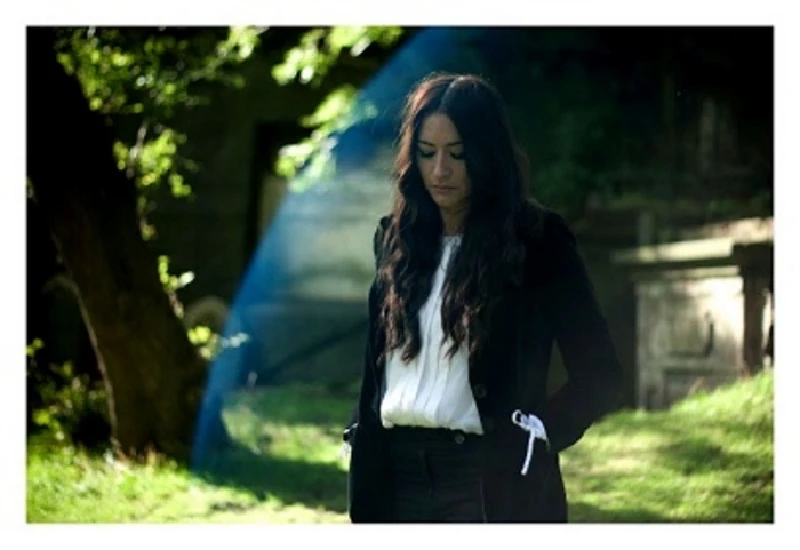 intro
Marie Hazelwood chats to Liverpool-based singer-songwriter Eva Petersen about her infamous former band the Little Flames, and forthcoming debut solo album which she was written and recorded with Echo and the Bunnymen's Will Sergeant
Eva Petersen was the front woman with the Liverpool-based group, the Little Flames. The Little Flames, which was infamously the first band of Miles Kane, formed in Hoylake on Merseyside in late 2004. They released three singles, 'Goodbye Little Rose'(2005), 'Put Your Dukes Up John' 2005) and 'Isobella' (2007). They also toured and played dates with the Arctic Monkeys, who recorded their own version of 'Put Your Dukes Up Then' for the B-side of their single, 'Leave Before the Lights Come On'. The Little Flames broke up in May 2007 and, while they recorded an album, 'The Day is Not Today', it has never come out. Eva Petersen has spent the time since the Little Flames broke up developing a solo career. She has just released her debut solo single, 'Don't Be Shy', and will be putting out an album later this year, which she has collaborated on with Will Sergeant, the guitarist with Echo and The Bunnymen. Pennyblackmusic spoke to Eva about the forthcoming album. PB: It seemed to fans that the Little Flames broke up pretty abruptly. Was it as abrupt as it seemed or had things been moving in that direction for a while? EP: It may have seemed an abrupt split, but it wasn't to us. We had all been pulling towards different ways musically for a while. Three of the lads, including Miles, started the Rascals, and Mat Gregory went on to do his own project and so did I. It was meant to be. PB: You have played a gig with Miles Kane in Liverpool since then, so there is obviously no real animosity, Are you disappointed that the Little Flames broke up when they did after just three singles and an unreleased album and when they seemed on the verge of a breakthrough, or are you not bothered about that? EP: There was never any animosity. We had a really good laugh together and it fizzled out naturally like a relationship does. We're still mates. I have spoken to the lads and none of them know why the Little Flames finished album wasn't released. A lot of money and time was spent on it so I've no clue what went on there. Maybe it will come out in twenty years time. PB: The Arctic Monkeys were fans of the Little Flames. They wore their T-shirts on stage and you played gigs for them. Miles went on to form the Last Shadow Puppets with Alex Turner. How did you first become involved with them? EP: We went out on the Arctic Monkeys' first ever tour as support and we became friends. Miles and Alex hit it off and became best friends. It was a great tour that. PB: How do you think your songwriting has grown and developed since the Little Flames? Have your musical influences changed a lot since then or have they remained the same? EP: I didn't write whilst in the Little Flames. Mat was the songwriter. I've written all the lyrics and melodies on my own album. Obviously I'm still into all the music that I was into then, but recently I'm influenced more so by Roxy Music, Air, Bowie, Neu and Shocking Blue. I also listen to a lot of soundtracks to 60's and 70's films, and at the moment it is Italian horror by Dario Argento, soundtracks by Ennio Morricone and Italian prog band Goblin. PB: What were the prime inspirations for this album? Do you always write from personal experience or do you write a lot about what you have seen has happened to other people and from the imagination? EP: The prime inspiration for this album is cinema. I'm a film obsessive and I write about films I like. Some are inspired by personal experiences but I like stories. PB: Many other musicians once they attract a little bit of interest head south to London. You have, however, always stayed in Liverpool? Why have you decided to do that? What continues to be the attraction of Liverpool for you? EP: I'm living in Liverpool at the moment as my family and friends are here, but who knows where I'll end up. I never rule anything out. Liverpool is a great place to live and I particularly love the waterfront. I go to London every month so there's no need to live there. It's only a two hour-ish journey now, isn't it? PB: Will you be touring this album, and what do you think has been your greatest achievement to date? EP: There will be a tour. Yes. Making this album with Will has been my greatest musical achievement to date. PB: How did you first meet and become involved with him? EP: My management Oxygen Music introduced me to Will Sergeant as they also manage Echo and the Bunnymen. Will introduced me to a lot of amazing music and our collaboration is what I've been looking for all this time. We started writing the album together and it's been amazing. I write the lyrics and the melodies, and Will writes all the music and plays all the instruments. Nick Kilroe, the Bunnymen's drummer, has also played on the album too. The great thing is that Will knows the stuff I'm into, so it's a perfect collaboration in my eyes. PB: Have you ever you considered reforming the Little Flames or being in a band again, or have you decided permanently on a solo career? EP: I can't see the Little Flames reforming. It's had its day and it was amazing, but it's in the past now. No, I can't see me joining or forming another band. Solo suits me fine. PB: Have you got any rituals about writing lyrics, or does it come out of nowhere? EP: I write after I've watched a lot of films. There are no rituals, but I do like to write late at night and under pressure. PB: What kind of shows would you rather play? Small cosy clubs or sold out arenas? EP: It depends. I love playing dark, sleazy little haunts, but then I'm sure I wouldn't complain if I had an arena-sized tour! PB: Thank you.
Picture Gallery:-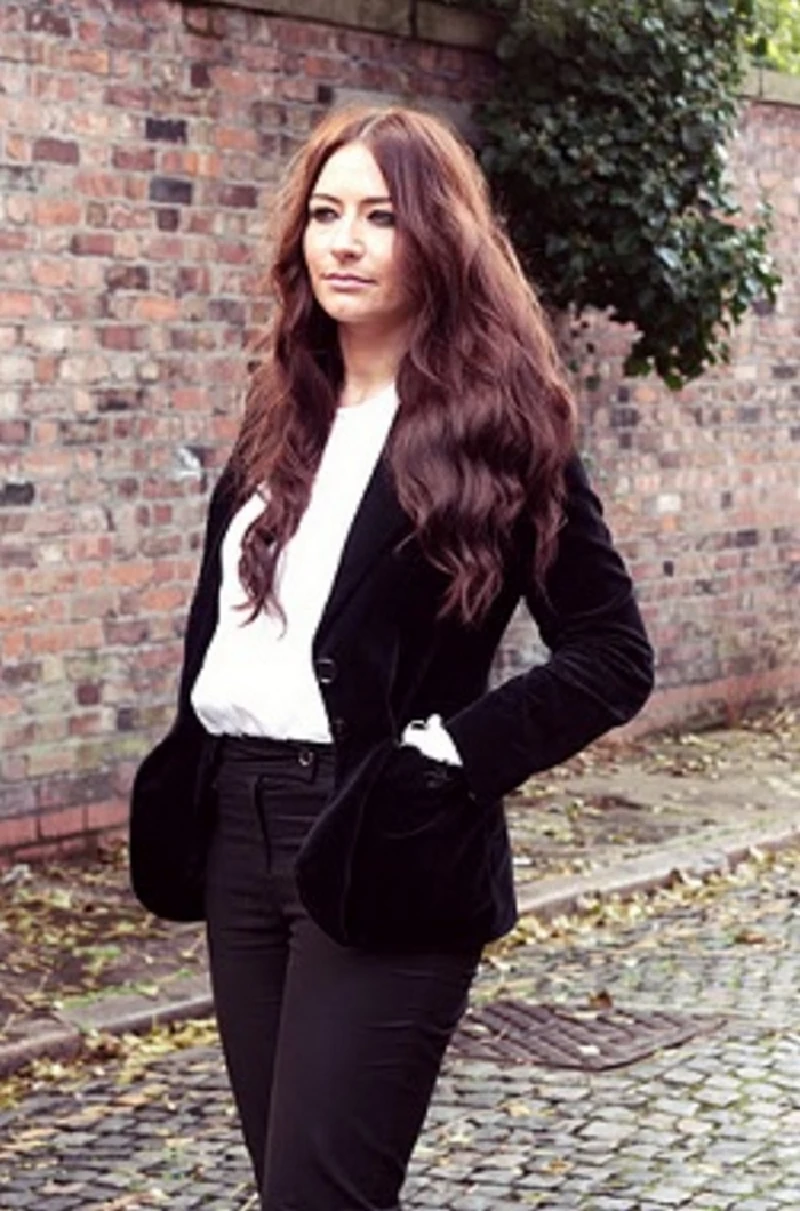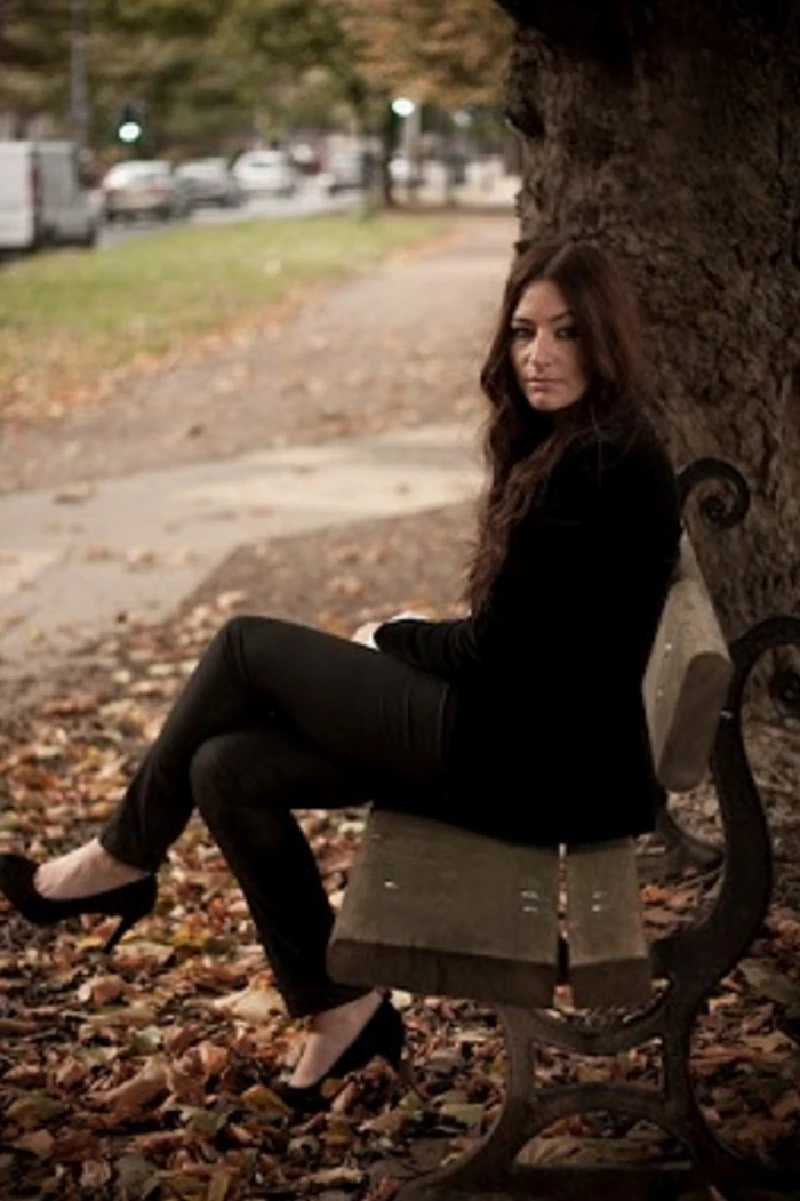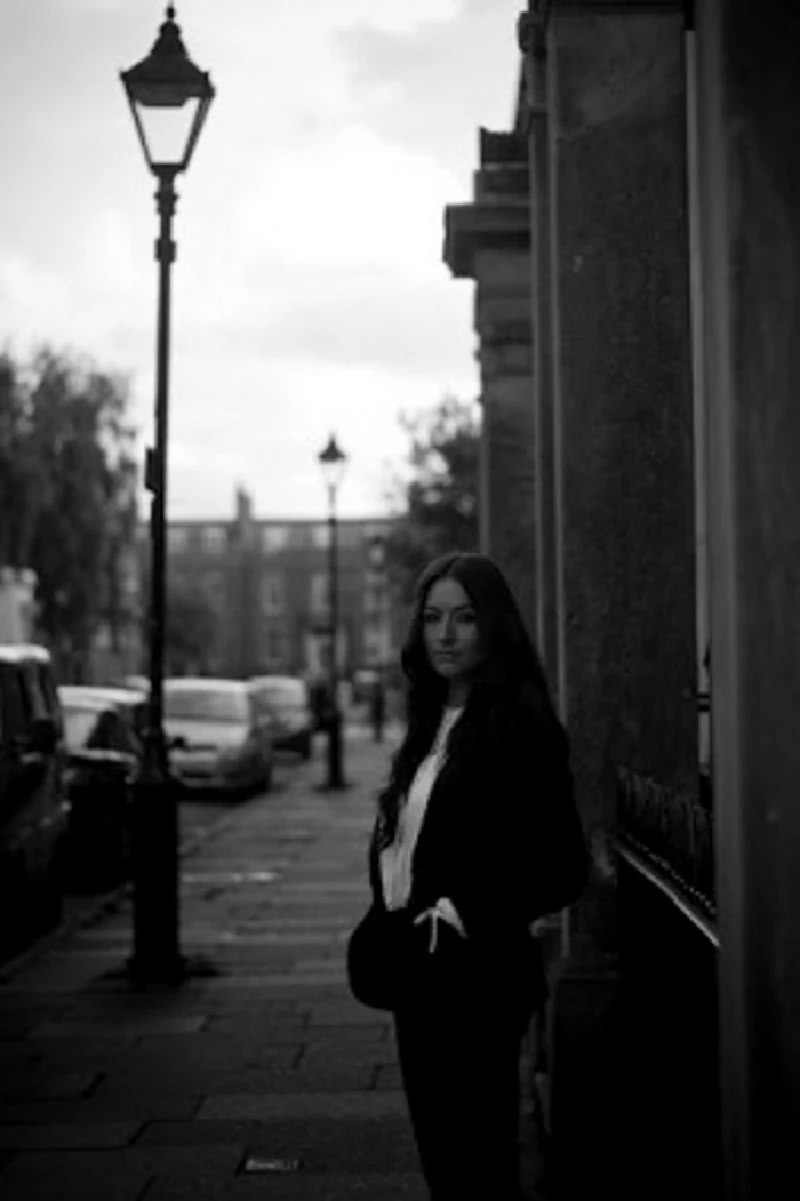 Visitor Comments:-
534

Posted By: steven, edinburgh on 23 Feb 2012
what an absolute babe, too hurt to cry is wicked as is beautiful thing! I hope there will be stellar music videos and investment behind this girl she is way out there much more so than the brit school brats!
---
live reviews
---
Eva Petersen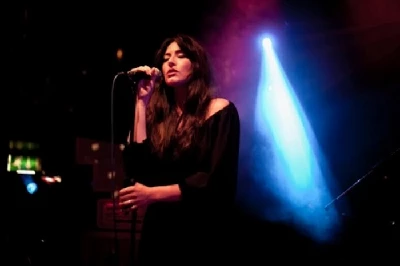 Marie Hazelwood photographs former Little Flames front woman Eva Petersen, whose debut album is due out in November, at a show at the Kazimier in Liverpool
features
---
Eva Petersen (2011)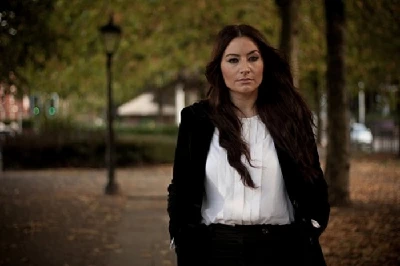 In the latest in our 'Photoscapes' series Marie Hazelwood photographs solo artist and former Little Flames front woman Eva Petersen in her native Liverpool
Pennyblackmusic Regular Contributors
---