---
published: 9 / 1 / 2012
---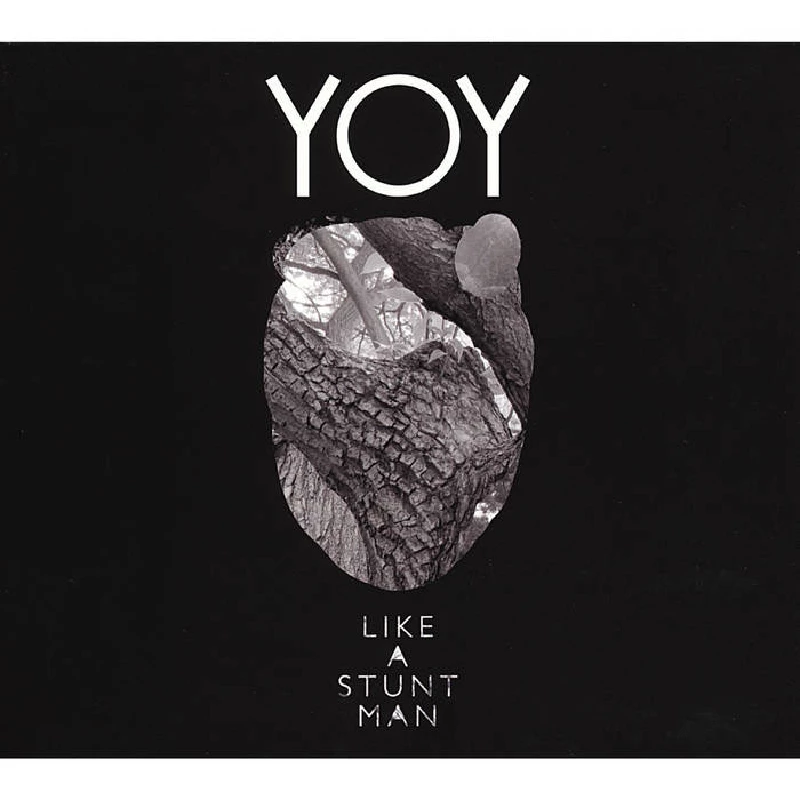 intro
Fabulous reissue of Frankie Goes to Hollywood's backing vocalist and dancer Paul Rutherford's 1989 debut solo album
If you lived through the 1980s, then Paul Rutherford needs no introduction. If the name, however, escapes you, he was the tall skinny one and also the backing vocalist, dancer and sometimes keyboard player in Frankie Goes to Hollywood, the second ever band from Liverpool that went to number one with their first three singles. Even the Beatles didn't do this, but Gerry And The Pacemakers did in the 1960s what FGTH did in the 80s on the newly formed indie label, ZTT. Frankie Goes To Hollywood shot to fame after ZTT's owner, record producer Trevor Horn, signed them after he saw them in a S&M film made for 'The Tube', the always controversial Friday tea time music show that shot Jools Holland to TV celebrity. FGTH delivered two albums, the famous one, 'Welcome to the Pleasure Dome', in 1984, and its lesser known 1986 follow-up, 'Liverpool'. Both were recently re-released as double CD remasters with unreleased tracks. 'Oh World' was Paul's only ever solo album, until he released 'The Cowboy Years' under the moniker of Paul Rutherford/The Butt Cowboys in 2010. This is the first time 'Oh World', which produced three singles, has been released on CD too. The one thing that surprises you about it is the lad can actually sing, and pretty damn well too. It opens up with the instantly likeable title track, 'Oh World', that has a groove on it that immediately makes you want to dance. The vocal is sharp and, for an album recorded back in 1989, this track hasn't aged at all. 'Deep at the Centre' has a more distinct 80's feel, with Level 42-style bass and great, soulful female backing vocals. The song is about late night lustful passion and fire. Paul is backed on it by a band that are so brilliant that it makes you want to dance manically, or do what the song is all about. 'Who Said It Was Easy?', another dance number, uses a lot of brass, while 'The Gospel Truth' is a slow romantic number for lovers to sway too. 'Light' is the shortest number on 'Oh World', and is a moody number that recalls George Michael. 'Get Real' is pop number with an early Acid House groove. 'Cracked Wide Open' is a funked up song about living in the real world and how to survive it, while 'I Want Your Love' in contrast is a romantic number delivered in a minimal way. It is a song that comes with a real soul and understanding of its content. 'Catch A Falling Star' is funked-up to-its-heels, especially on the bass, and very catchy, 'Half the Picture' involves a touch of sampling and has a hint of Acid House. This track ends the original album, but the remaster adds onto the end some remixes and other tracks. The radio mix of 'I Want Your Love' is a shorter mix, very radio friendly and much more poppy. The 7 inch mix of 'Oh World' is as smooth as Lisa Stansfield or Simply Red, a soulful number with a great pop vibe. There are also featured the original B sides. 'Happy Face' is a good time, jazzy instrumental. 'Pushed Away' has a trippy feel and is a song to lose yourself in. 'Seduction (edit)' has a dance beat and is most definitely a song about sex. A first-rate reissue.
Track Listing:-
1
Oh World (Album Version)
2
Deep At The Centre
3
Who Said It Was Easy
4
The Gospel Truth
5
Light
6
Get Real
7
Cracked Wide Open
8
I Want Your Love
9
Catch A Falling Star
10
Half The Picture
11
I Want Your Love (Radio Mix)
12
Oh World (Original 7" Mix)
13
Happy Face
14
Pushed Away
15
Seduction (Edit)
16
Get Real (Happy House Mix)
17
I Want Your Love (Extended Mix)
18
I Want Your L.U.R.V.E.
19
Oh World (Extended Mix)
20
Oh World (Instrumental Mix)
21
Get Real (Hardcore)
22
Get Real (Sinister)
23
Get Real (Don't Let 'em Dub You Down (Early Fade))
24
I Want Your Love (Arthur Baker Remix)
25
Oh World (Universal Mix)
26
Oh World (Delerium Dub (Early Fade))
Band Links:-
https://www.facebook.com/Paul-Rutherford-286457834717285/
Label Links:-
http://www.cherryred.co.uk/
https://www.facebook.com/CherryRedRecords
https://twitter.com/cherryredgroup
https://www.youtube.com/CherryRedRecords
Pennyblackmusic Regular Contributors
---