---
Monkey Power Trio
-

Who Cares What the Vultures Want?
published: 13 / 9 / 2011
---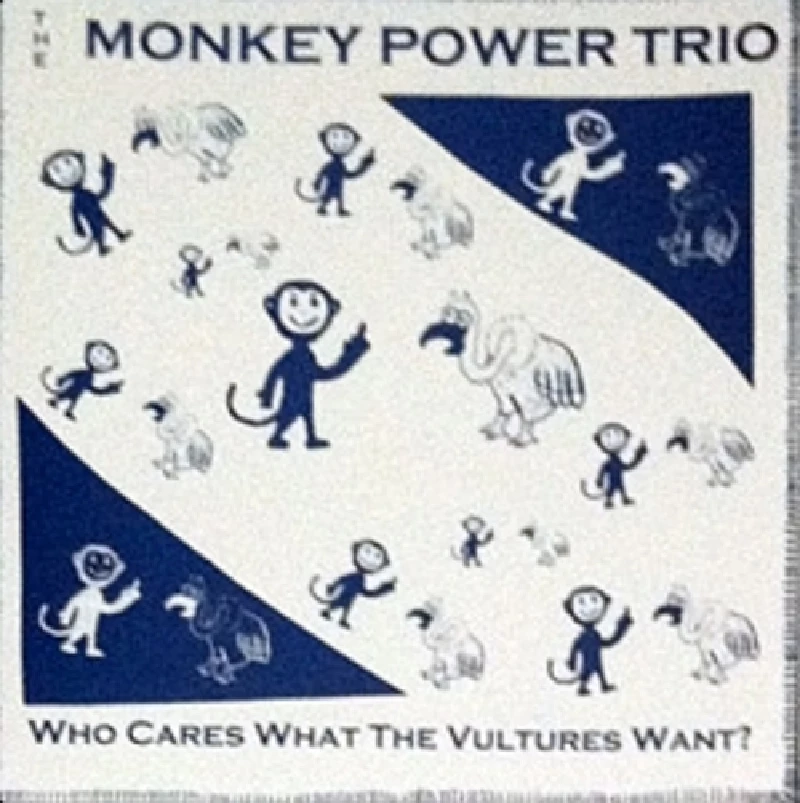 intro
Fantastic lo-fi punk on latest release from the Monkey Power Trio, who have got together for one afternoon a year for the last sixteen years to record an EP
I came home the other week after a long and difficult day to find a package on my doormat. To my surprise and delight, it was the latest EP by the Monkey Power Trio. These five (yes, there are five members of this trio) men are sticking to their pledge to record a semi-improvised EP a year 16 years on from their first drunken agreement. They have stated on more than one occasion that they fully intend to continue until all of them are dead, and, although they all must have regretted the decision at times, I'm glad they are sticking to it. Despite the drunken, jokey delivery of the songs and the complete lack of anything resembling a rehearsal throughout the course of its existence, the Monkey Power Trio are quite capable of writing a great tune or few during the course of their sessions. Okay, so some are better than others, but that's the nature of DIY improv-rock. The band's latest EP, 'Who Cares What the Vultures Want?', was recorded during their 2009 session, and is the varied (in both style and performance) mix of songs those in the know have come to expect of them. Opener 'Rug Burn Party' is a dirty, chugging rocker complete with what's best described as 'farting' horns. It's great. 'American Lady' has a great melody and even has some vocal harmonies in its chorus. If the band had actually played it through a few times, it could be an accessible slice of indie pop, although it wouldn't be half as fun. 'Boy in a Balloon' is discordant and scratchy, like the early Pop Group. 'Chiasmus' is the least funky funk song ever recorded, with an indie rock chorus tacked on for good measure. 'I Love Bread' uses an arpeggiated synth and electronic-sounding drums and still manages to be out of time – a feat in itself. Closer 'Don't Excarnate Your Kids' is reminiscent of the Replacements song 'Hootenanny', when each member played a different instrument to the one they could actually play. But of course, that doesn't matter: the fact that the band can't play their instruments any better than when they first started, never rehearse or make much of an effort to promote themselves just means that they're incredibly punk rock. It adds to the appeal.
Track Listing:-
1
Rug Burn Party
2
American Lady
3
Boy in a Balloon'
4
Don't Excarnate Your Kids
profiles
---
Interview (2006)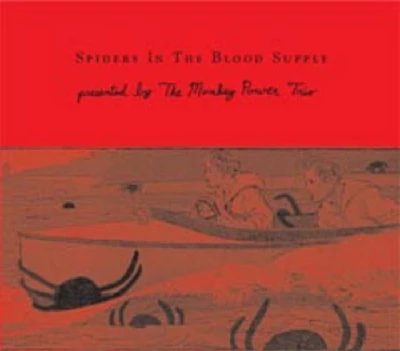 The Monkey Power Trio only play together for one afternoon a year, but have released an EP a year since 1995. Mark Rowland speaks to them about their latest EP 'Spiders in the Blood Supply' which has been released on their own Monkey Power Trio label
Interview (2004)
Pennyblackmusic Regular Contributors
---