---
Black Angels
-

Heaven, London, 27/2/2011
published: 21 / 2 / 2011
---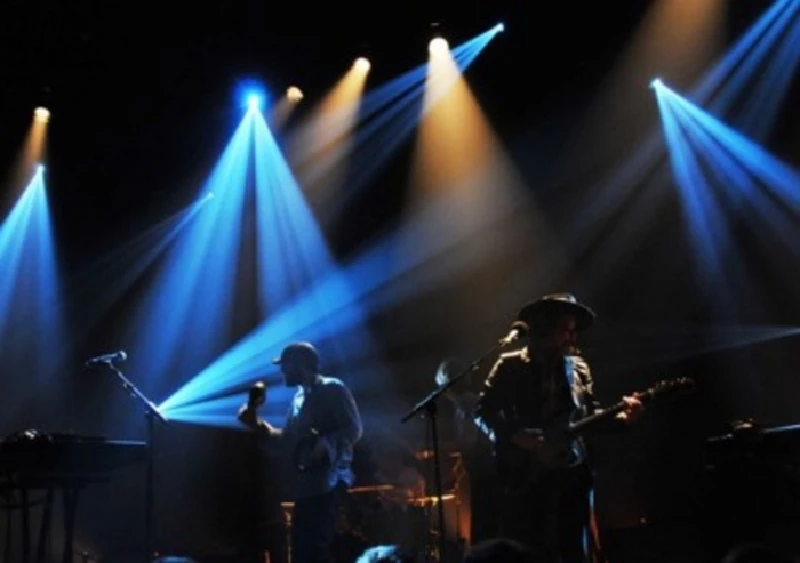 intro
Anthony Strutt at Heaven in London watches San Francisco group the Black Angels play an enthralling set of psychedelia and 60's-influenced garage rock at a show in London
When my gig partner who is a long term Black Angels fan and I get to Heaven a few minutes before Black Angels are due on stage, we find the venue heaving. I have only seen them once before supporting Black Rebel Motorcycle Club on their first tour here at the time of their first album ,'Passover', in 2006 and my friend admits on that tour that they never sounded finer. They have since released another two albums, 'Directions to see a Ghost' (2008) and last year's 'Phosphene Dream', so they now have a massive back catalogue to choose from. To my admittingly Guinness-soaked ears, the Black Angels, who are from Austin in Texas, go beyond playing music in the same way as decent psychedelic music always does and always will do. They play during their hour and a half set a mix of not just psychedelia, but feedback-favoured Texas 60's garage rock. They have had the honour of appearing as Roky Erickson's backing band in the past and tonight shows that they may possibly yet take away the 13th Floor Elevators' crown. The Black Angels are a five piece which includes a female drummer, while the four men in the band are big and hairy. Vocalist Alex Maas plays bass, guitar and keyboards and roars a lot too. I can't make out the words really, but that really doesn't matter at all. Their whole set is very much a trip. It is slow, loud, dark, gloomy, mean, bluesy and for me personally absolutely perfect.
Band Links:-
https://www.facebook.com/theblackangels.tx
http://theblackangels.com/
https://twitter.com/theblackangels
Picture Gallery:-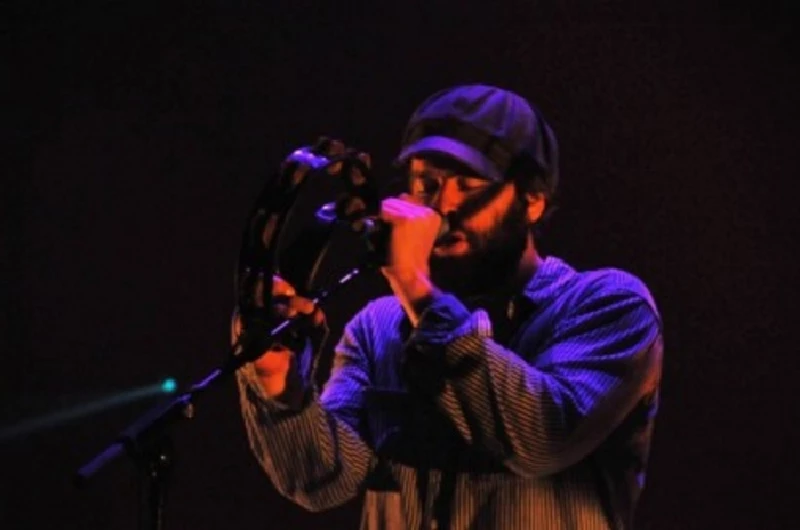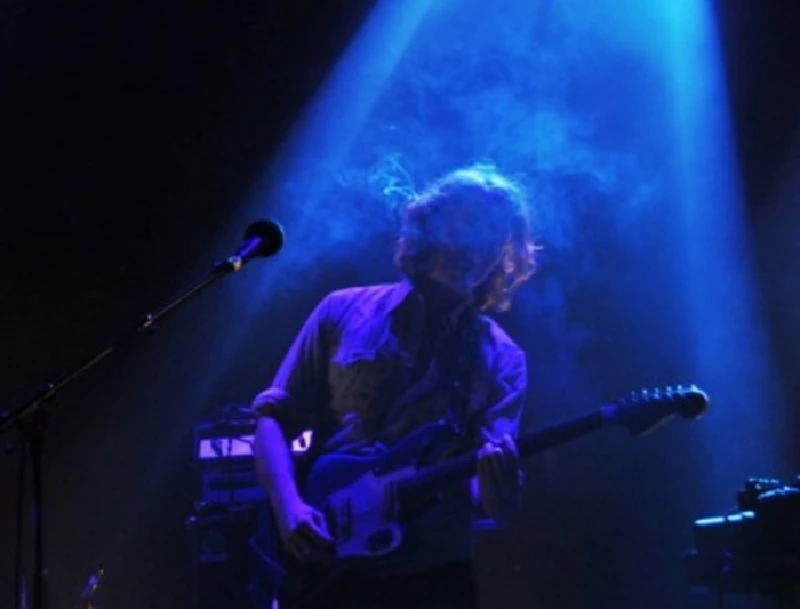 live reviews
---
Forum, London, 22/9/2017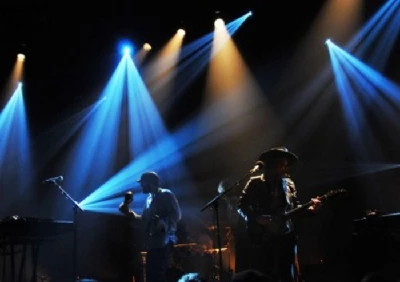 Chris O'Toole finds much-acclaimed psychedelic rockers the Black Angels unconvincing at a gig at the Forum in London.
related articles
---
Christian Bland: Live Review (2014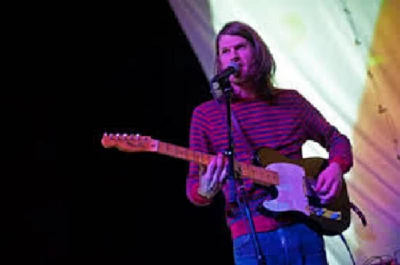 Anthony Strutt finds compelling Black Angels guitarist Christian Bland's side project the Revelators' brand of psychedelia at a gig at the Musician in Leiester on their first UK tour
Pennyblackmusic Regular Contributors
---