---
Davey Woodward
-

Martyr's Club, Chicago, 23/4/2010
published: 29 / 4 / 2010
---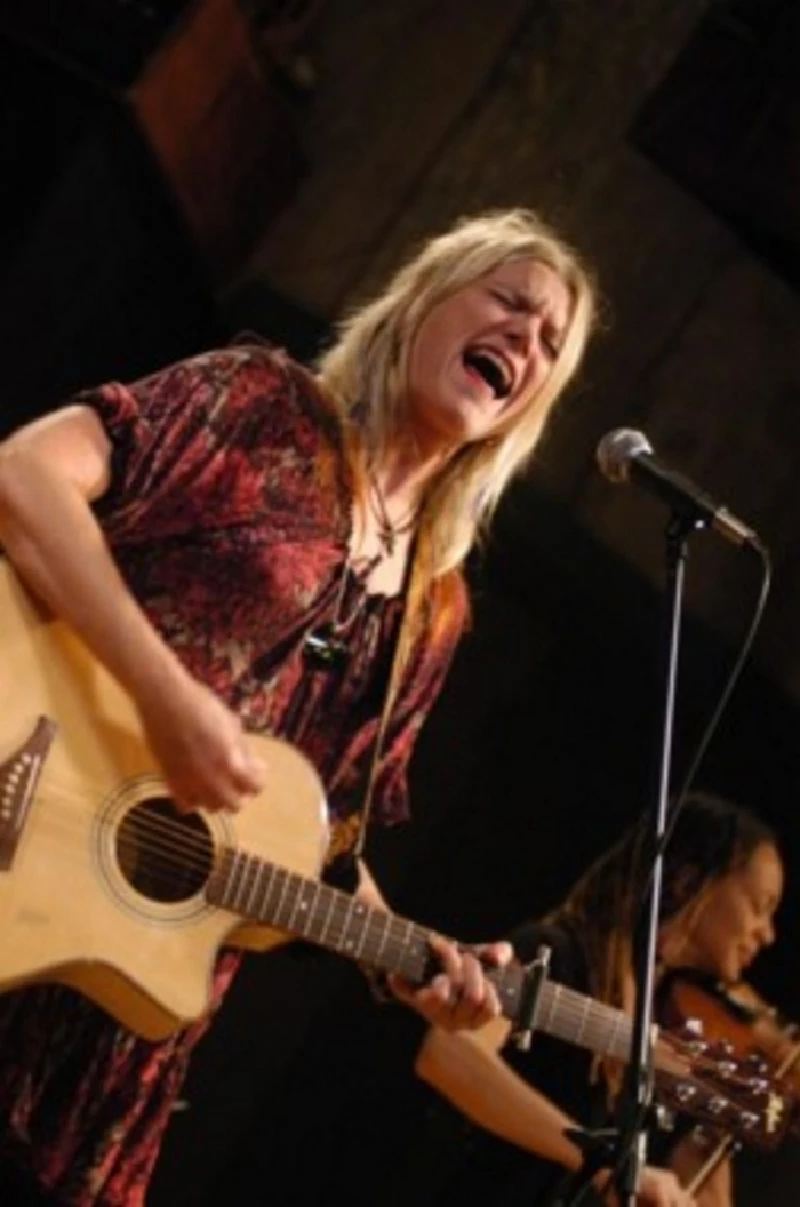 intro
Lisa Torem watches Jefferson Starship singer Cathy Richardson on tour from San Francisco where she is now based play a polished, but forceful set in front of her native hometown audience and a Chicago crowd
Singer Cathy Richardson, appearing at Chicago's popular night spot Martyr's with her San Francisco Band, is an explosive two-edged sword. This "Windy City" woman's voice is ruggedly feminine. Furthermore, her original music is instrumentally incendiary, yet plaintive in mood. Her interpretations can swing full-force like a machete, brushing boldly against sharp electric or they can be touchingly sanguine alongside something more acoustic. Fortunately, both sides of this sword were featured in full-force this evening. But Richardson's comfort on stage isn't surprising. After years of fronting her own band (The Cathy Richardson Band), she relocated to San Francisco in 2006 after starring in the musical 'Love Janis', toured with Joplin's Big Brother and the Holding Company in 2007 and fronted Paul Kantner's Jefferson Starship in 2008. Versatile, therefore, at playing "musical chairs," Richardson has become the kind of lived-in performer who commands the stage, but still respects her surroundings. Anne Harris added fiddling ferocity and joyous interpretive dance. Wearing psychedelic leggings and an exuberant smile, she shook the occasional tambourine – or whatever else was required - to keep the admirers content. Several fans even chatted with the amiable violinist as she took her place on stage and, without curtailing a cadence, she wished them well. Even though the bulk of the band members came from the Bay Area, they seemed to know what this Chicago crowd needed and they indulged those lavish desires many times over. Richardson, her gorgeous blonde hair floating over her shoulders, wore flowing floral pants that bordered her black boots. A glittery- blue Les Paul swung from her neck. The first two songs, 'Rock and Roll Part Two' and 'Piece of Me' were attacked with immediate energy. Sassy yet luminous, in her stage presence, Richardson wailed "everybody wants a piece of me" as Jude Gold's prog rock riffs underscored her passionate grievance. Then, she got out her black, hippie-style Ovation, tastefully sprinkled with stickers, one stating "pray for cash". Some pink petals affixed to the grainy wood contributed to the same era. "I'm not the same stupid girl I was before," she sang in 'I've Changed.' Jon Herrera's escalating bass line was matched by the spontaneous rocker who jumped in front of not-even-startled guitarist Jude Gold. Richardson announced this song will appear on the new CD 'The Other Side', which Richardson recorded with The Macrodots. (Both Jude Gold and drummerDonny Baldwin also were major players in this project, as well as guitarist-producer Zach Smith). 'Everything Is All I Want' gave a nod to mild pop, yet it was grounded in emotion. Another track from the album, 'If I Could' is wrenching. "No one could hurt you anymore," Richardson sings convincingly, while kindred soul Harris crouched alongside, providing a visual reflection. 'Tiny Particles' was more of a think piece – "the world is made of smaller portions," Richardson matriculated cunningly. The versatile Harris added cache with an African drum. The two created an intimate symbiosis as Harris joined in vocally. Herrera proved to not only be a flawless bassist, but, throughout the evening, he exuded a quiet charisma, creating an enigmatic juxtaposition to Richardson's tall-cool-drink persona. Donny Baldwin, Richardson's chum from Jefferson Starship, was having a great time. 'Closet Cultivator' gave the whole band an opportunity to interact and a jam transpired. Richardson, mid-set, sat down at a keyboard set-up by her nephew/roadie of the night Wes. "I feel like a small child," Richardson admitted, sitting behind the keys, performing 'G.O.D.' from her acclaimed album, 2006's 'Delusions of Grandeur.' Placing her fingers firmly on the keys, she played some well-defined progressions brought together by the hook: "I have no shame about who I am." 'Ain't No Home' is a lovely serenade and the kind of song every singer should carry in her side pocket. "You can put your name on the mailbox, but it ain't never gonna be your home without love," she intoned. At times, her clear contralto hinted at famed Gladys Knight's expressive and jagged phrasing, and, using her voice wisely, Richardson acknowledged her range. There's no falsetto attempts or other trickery modern singers might use for effect. Her vocal judgments are straight, no chaser. Performing 'Beautiful Girl', Richardson, quite simply, cloned the voice of an angel. My personal favorite, however, was 'Fly.' This exquisite classical Indian-style melody line is stunningly articulated by Richardson and further embraced by Harris with silky slurs of violin. 'Making A List' yields more blues-inflected R & B. "Come here, baby, I'll give you everything you need/I'm making a list inside my head," Richardson sung seductively, brandishing a provocative smile similar to that of a certain Rock and Roll King. 'Cadillac Woman' required her trusty Ovation once more and this gripper became a great go-to for Gold to add additional textures. "I've got a big back seat for you to ride," Richardson teased.. A few technical problems took place, Wes sort of shrugged, smoothed it over, and, with the support of her enthused fans, Richardson laughed it off. 'Berwyn' is a slick electrified, all-out rockabilly favorite judging by the crowd's pantheon of movements. Richardson cleverly drawled, inserted some wa wa and fuzz, and basically sang with such happiness and passion that you couldn't imagine she'd let the show ever end. "I fucking love you," she shouted at the cheering fans at one intense moment and later she used yoga moves to wrap the guitar through her legs. During one of the encores, the band, at her request, played a tune about 'Spiderman', apparently a song not on the set list, but, so what? Richardson intrepidly called out the changes in chords and tempo and broke into scat as the band stayed focused and reacted quickly to the suggestions. By the evening's end, this 'Beautiful Girl' and 'Cadillac Woman,' AKA Cathy Richardson, polished both sides of this two-edged sword until it gleamed.
Picture Gallery:-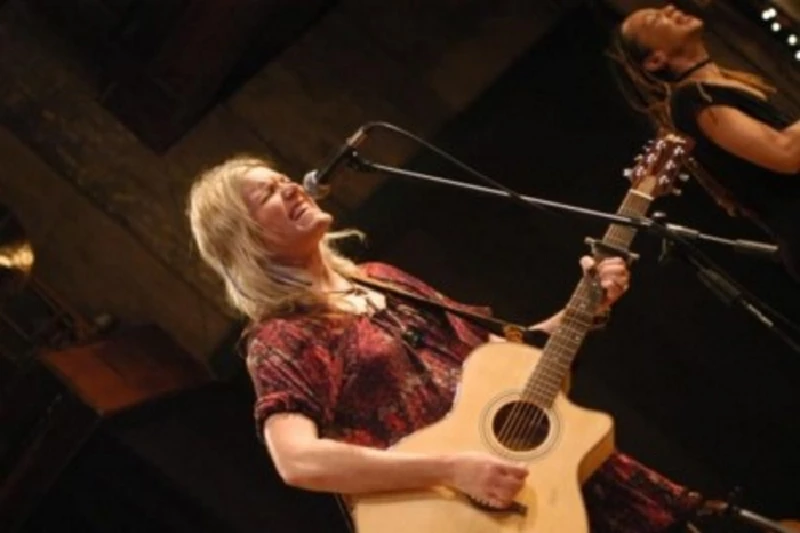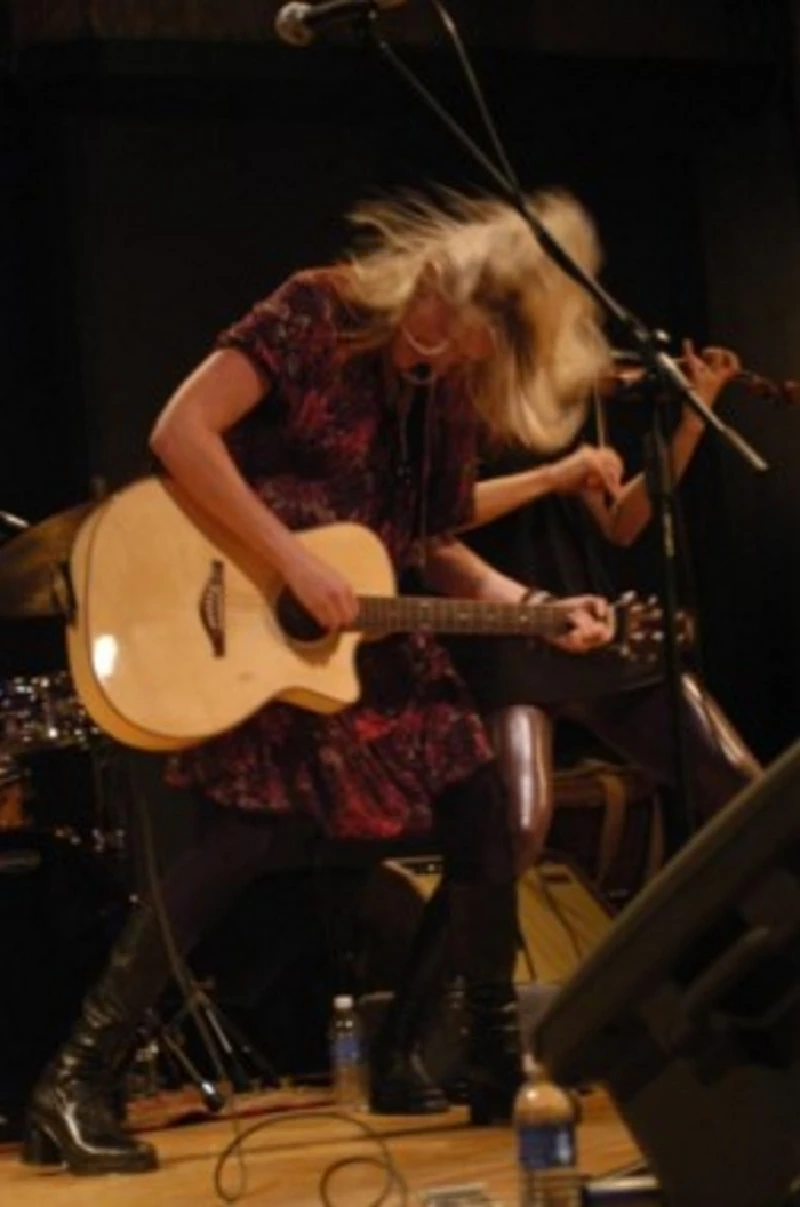 Visitor Comments:-
311

Posted By: Paul, Vancouver, BC, Canada on 16 Jun 2010
I was the guy at the show who asked if you were writing about it. This captures it well.
---
309

Posted By: Lisa, Chicago on 16 Jun 2010
Hi Paul, Thank you so much. I'll bet you're the same nice guy who allowed me to get closer to the stage, too. Cathy sure does seem to attract some very considerate fans. Lisa
---
interviews
---
Interview (2020)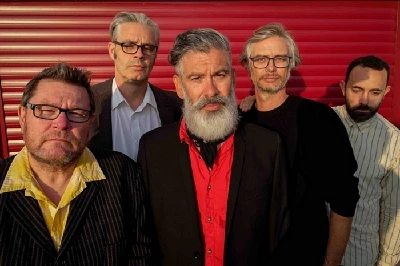 The Brilliant Corners and the Experimental Pop Band's Davey Woodward talks to Dixie Ernill about 'Love and Optimism', his second album under the moniker of Davey Woodward and The Winter Orphans.
live reviews
---
Thunderbolt, Bristol, 7/5/2010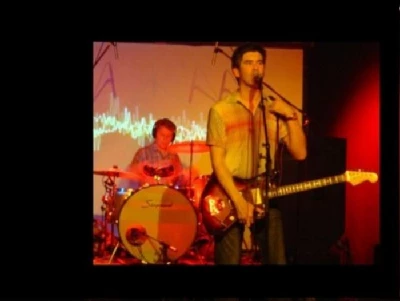 At an intimate show at the Thunderbolt in Bristol, Dixie Ernill finds Brilliant Corners and Experimental Pop Band front man Davey Woodward on powerful form at a gig to promote his forthcoming solo album, '6 Miles East of Here 5 Miles North of Nowhere'
Pennyblackmusic Regular Contributors
---