---
published: 31 / 3 / 2010
---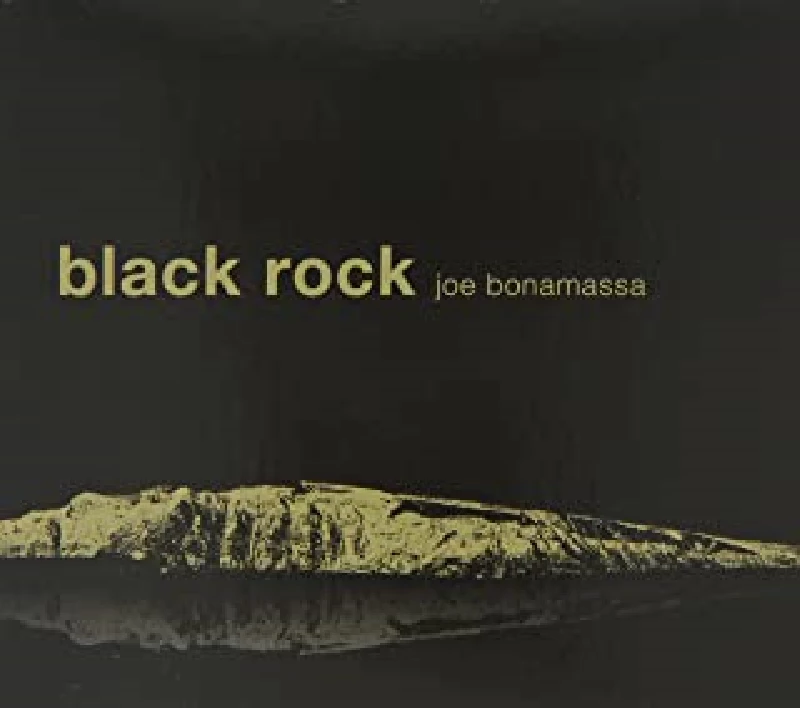 intro
Exhilarating combination of originals and covers on eighth studio album from LA-based blues guitarist, Joe Bonamassa
In a little more than a decade, LA based blues-rock vocalist and guitarist Joe Bonamassa has produced six studio and two live albums. Each album has drilled a hole, through the consciousness of his rapidly growing audience, and filled it with a wealth of traditional blues and classic rock. The young Bonamassa sat transfixed one day watching a music video of Eric Clapton, begged his family for a six-string and, fortunately, never looked back. The millennium heralded his debut 'A New Day Yesterday' and the prolific artist explored more richly-textured blues in 2007's 'Sloe Gin'. Then, the 2008, double CD-set 'Live From Nowhere in Particular' enabled him to sprout still more artistic wings. Bonamassa still explored covers; he spiked Jethro Tull's 'A New Day Yesterday' with a vigorous shot of high octane, and rendered an emancipating catharsis on Haynes' 'If Heartaches Were Nickels' – a ballad that creaks and moans with no mercy – held together with this axe-man's chaste voice. 'Woke Up Dreaming' found Bonamassa flaunting incendiary acoustic flamenco, and the lush instrumental lead-in to 'Ball Peen Hammer' illustrates his exhaustive command of his instrument. His seventh studio work, 2009's 'The Ballad of John Henry (Spike Driver Blues)' brought to the fore Bonamassa's teeming songwriting skills: seven of the twelve tracks were originals. The title cut was composed after a harsh break-up, but this prodigy (Bonamassa was playing professionally by age eleven) used his experience to parlay effusive riffs and a backdrop of edgy Zeppelin references to create a powerful testament to his grief. 'The Last Kiss', 'Lonesome Road Blues' and 'Happier Times' explored blues-drenched guitar work and Bonamassa's blistering vocals. Alhough remaining faithful to the original recording of Tony Joe White's 'As the Crow Flies' he added his own unique flourish to Tom Waits' 'Jockey Full of Bourbon.' 2009 also found Bonamassa playing to sold-out crowds at London's Royal Albert Hall with Eric Clapton. This resulted in the 2-DVD live set, 'Joe Bonamassa – Live From the Royal Albert Hall'. Bonamassa's newest solo release 'Black Rock' is as solid as its moniker implies. It was recorded at Black Rock Studios in Santorini, Greece. Talented Greek musicians added home-grown bouzouki and clarino. Bonamassa, however, also strongly pays tribute to a legion of great American songwriters. Performing a surprising country-flavoured version of Leonard Cohen's 'Bird on a Wire' Bonamassa remains true to the brilliant plaintive lyrics; but, in addition, injects a tragic heartfelt believability. Greek textures merge with American roots instruments alongside Bonamassa's voice - which assumes a warmth and innocence not often heard in his more trad blues numbers. What transpires is a highly original twist and inventive hybrid of genres. The Otis Rush classic 'Three Times a Fool' is a traditional shuffle and the lyric of "You've never been loved like I love you now" is imbued with passion. It's also a good mid-album return to the basics. 'Night Life' (Willie Nelson/Walter Breeland/Paul Buskirk) features an invigorating surprise: B.B. King and Bonamassa perform a duet which is raw and palpable. But, beware. You may be seduced by the lure of Lucille. "When the evening sun goes down/Gonna find me someone hanging on," they proclaim, swapping phrases enthusiastically. 'Look Over Yonder's Wall' by James Clark, features vocals and licks which counterpunch like buskers at rush hour metro stops competing for spare change. "I know your man went to war and it was enough," moans Bonamassa, pointing a finger toward life's challenges. And the last cover, 'Baby You Gotta Change Your Mind' by Blind Boy Fuller is an absolutely charming blues/swing that profiles a badly chosen companion. "My girl likes to bicker like rye and gin," Bonamassa sings in an unusually subdued tone. The brilliant solo is comprised of old-school picking. But, it's the Bonamassa originals that really add the scorched, jagged edge of the branding iron to this 'Black Rock.' 'When The Fire Hits the Sea' is a swampy rockabilly blues melded with hard-hittting percussion and wah-wah. "I'm no penny pincher/I still have my pride," the wounded artist divines. "When I say I'm done, baby, that means it's over," he elaborates, if you didn't quite get the message the first time. 'Quarryman's Lament'mesmerizes with mysterious strains of shrill flute, like an echo from an Andes mountain range. "Broken hearts don't matter/Gonna live my life instead," lies the philosophy. 'Wandering Earth' fuses prog rock with trad, "Nobody left to love me so I wander this earth alone/Ain't got no money, no place to call my own." 'Athens to Athens' sets up the paradigm at the get-go: "I'm gonna leave my girl/You should see/She's so fine. I'm gonna go into town/Gonna try to bag a ride." And 'Blue and Evil' bursts immediately into torrents of tearful regret: from the haunting intro that screams Hendrix to the bold gripping, shades of Zeppelin. Bonamassa's voice seems particularly well-suited for this song. 'Steal Your Heart Away' by Bobby Parker, strikes a fierce pose with jagged rhythm and blasphemous bass. Bonamassa's voice scratches like a starved mountain cougar; he plays a short scorching solo which ends too soon. And, in a cover by John Hiatt, 'I Know Place' the lead riffs burrow beneath his wrenching vocals. 'Black Rock' is a grounded recording. Bonamassa sings with abandon and fearlessly explores alternate ways of expressing his penchant for classic rock and traditional blues. Alhough the endless solos that earmark previous recordings aren't as prevalent, 'Black Rock' allows this bona fide bluesman to blissfully chart new terrain.
Track Listing:-
1
Steal Your Heart Away
2
I Know A Place
3
When The Fire Hits The Sea
4
Quarryman's Lament
5
Spanish Boots
6
Bird On A Wire
7
Three Times A Fool
8
Night Life
9
Wandering Earth
10
Look Over Yonders Wall
11
Athens To Athens
12
Blue And Evil
13
Baby You Gotta Change Your Mind
Band Links:-
https://www.facebook.com/JoeBonamassa
http://jbonamassa.com/
https://twitter.com/JBonamassa
https://instagram.com/joebonamassa/
https://plus.google.com/102366655585860589479/posts
https://www.pinterest.com/joebonamassa/
Have a Listen:-
live reviews
---
Austin City Limits Livestream, 1/4/2021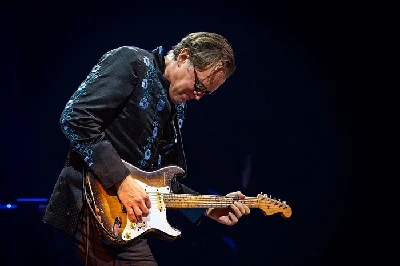 For fans of guitarist and singer-songwriter Joe Bonamassa, Lisa Torem discovers that the Austin City Limits livestream is an exciting way to celebrate the old and the new in the comfort of one's home.
Pennyblackmusic Regular Contributors
---