---
published: 30 / 3 / 2010
---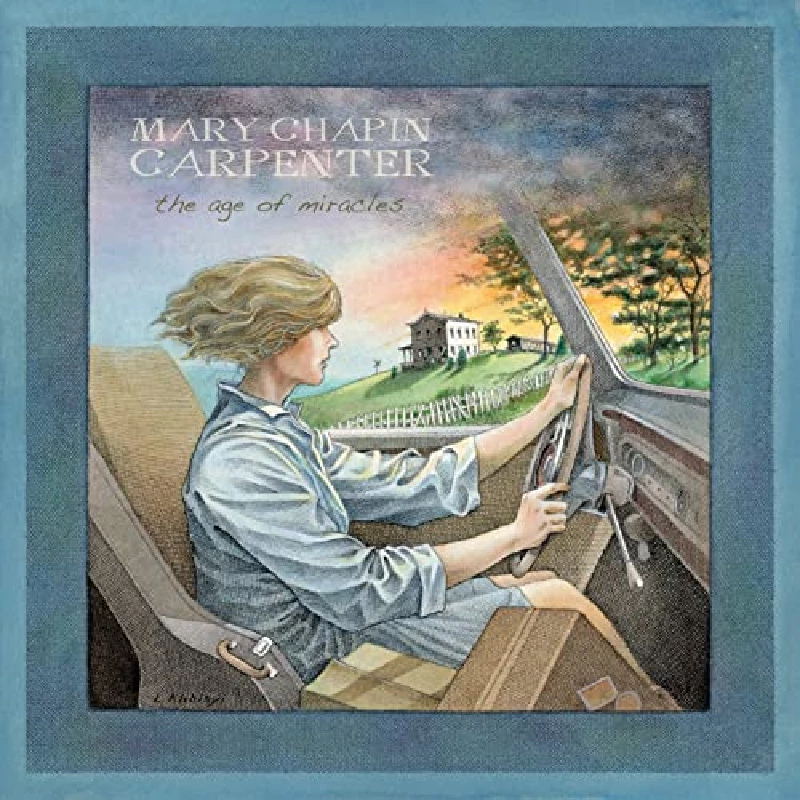 intro
Evocative and powerful twelfth album from Grammy-winning folk and country singer, Mary Chapin Carpenter
Five-time Grammy winner Mary Chapin Carpenter, is a folk and country singer who gained fame in the late 1980s. Her twelth album 'The Age of Miracles' is preceded by 2008's 'Come Darkness, Come Night' and 2007's Grammy nominated album 'The Calling' . 'The Age of Miracles' features guest artists Vince Gill ('I Put My Ring Back On') and Alison Krauss ('I Was a Bird'). A peek at Chapin Carpenter's website reveals that she is committed to many political and environmental causes. Stop Global Warming and Campaign For A Landmine Free World are two; and her ideologies also play a part in her carefully constructed lyrics. Building emotional steam after some intricate finger picking, '4 June 1989' references the Tiananmen Square tragedy; "Before I held a rifle/ I held an artist's brush before Tiananmen/Between the smoking bonfires/We held our rifles high/I still see everything through the factory yellow windows." Though the album starts out with some pleasant slow-moving songs, the energy really kicks in with 'I Put My Ring Back On' about an on-the-rocks relationship that gets revitalized. 'Holding Up The Sky' finds Chapin Carpenter "between two places." "I was a bird that loved to fly/Catching the wind" has the supple integrity of early Pete Seeger material. The piano- driven 'Mrs. Hemingway' provides a break from the strumming and oozes with the melodic fluidity of a Chopin ballad and picture-perfect lyrics: "We packed up all our books and our dishes/We sailed on the 8th of October/Two steamer trunks in the carriage/We filled our stockings with wishes." She conjures historical imagery with these illuminating details. The drum kit rivals the prose when the street-savy 'What You Look For' takes the stage. "What you look for on a dirty street and what you look for in a stranger's eyes" – parallel phrases - are a hallmark of her style. "Last night I dreamed of icy cliffs/Standing on the precipice/" she sings convincingly in 'Iceland.' The title song: 'The Age of Miracles' is where we find "monks in red robes and bare feet" seem to have made a lasting impression on Chapin Carpenter. 'The Way I Feel' kicks into a country feel as she explains that "I only need a tank of gas" to feel free and ready to take on the world. Chapin Carpenter's voice is deeply sensual, soothing and emotional, but I was anxious to hear some more diversity in her choice of style. Fortunately, however, her powerful lyrics and gift for zeroing in on "place" more than compensate.
Track Listing:-
1
We Traveled So Far
2
Zephyr
3
I Put My Ring Back On
4
Holding Up The Sky
5
4 June 1989
6
I Was A Bird
7
Mrs. Hemingway
8
I Have A Need For Solitude
9
What You Look For
10
Iceland
11
The Age Of Miracles
12
The Way I Feel
Band Links:-
https://www.youtube.com/user/MaryChapinCrpntrVEVO
https://plus.google.com/116032299810527547904
https://twitter.com/M_CCarpenter
https://www.facebook.com/officialmarychapin/
http://www.marychapincarpenter.com/
Label Links:-
http://www.rounder.com/
https://www.facebook.com/RounderRecords/
https://twitter.com/rounderrecords
live reviews
---
Symphony Hall, Birmingham, 9/5/2018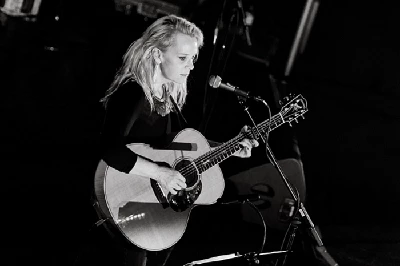 Adam Coxon finds accclaimed singer-songwriter Mary Chapin Carpenter to be a master of her art at the Symphony Hall in Birmingham.
Pennyblackmusic Regular Contributors
---