---
published: 18 / 2 / 2010
---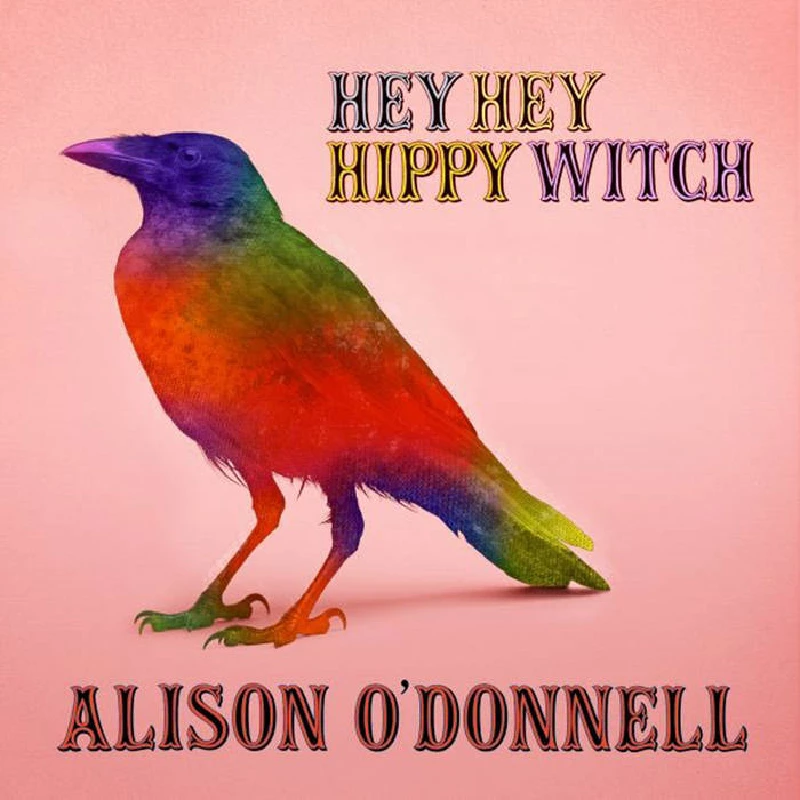 intro
Remarkably strong and often surprising solo album from folk artist and former front woman with 70's act Mellow Candle, Alison O'Donnell,
The title of this album by former Mellow Candle singer Alison O'Donnell is likely to cost her more than a few potential listeners unfortunately. That's a shame as these songs deserve to be heard by a generation who recoil at the mere mention of the word hippy. For those of us who were around when Mellow Candle released their sole album, 'Swaddling Songs', back in 1972 O'Donnell's choice of title will raise a smile as well as a feeling of satisfaction that one of the 70's most distinctive voices is back with a fine collection of original songs. That many younger music lovers will pass this album by because of the way it is named means that they will be deprived of some of the most original music we are likely to hear all year. To be honest O'Donnell hasn't deserted her roots. There are shades of her past work scattered throughout these thirteen songs. In fact Mellow Candle bassist Frank Boylan puts in an appearance and O'Donnell, on the song 'No Meek Chrism', has even taken inspiration from a song written by her former Mellow Candle co-vocalist Clodagh Simonds to tell her tale of the influence the nuns had on her at the convent school she attended. But what O'Donnell has deftly achieved here is to bring elements of the folk/rock sound (if it can be described so) which made Mellow Candle so special and without seemingly making any drastic changes made the songs on this album not only contemporary but timeless. And if this collection of songs leads you to replay 'Swaddling Songs' again after many years like it did me then maybe you will also realise that those songs also have a timeless quality to them. 'Hey Hey Hippy Witch' opens appealingly enough with 'Harbour Boy', which is an instant reminder that Alison's powerful vocals have been missed for far too long by those of us who sadly haven't heard her work on the projects she has worked on since the demise of Mellow Candle like the Owl Service, Mr Pine and Agitated Radio Pilot. O'Donnell handles all the vocals and has lost none of the power or range she first displayed on 'Swaddling Songs'. When O'Donnell harmonises with ghostly vocals it sends chills up your spine. It's a timely reminder of why 'Swaddling Songs' was met with critical acclaim at the time of release even if it didn't go on to sell so well. The following song, the aforementioned 'No Meek Chrism', is another little jewel. Accompanied by piano from co-writer Kevin Scott and strings, it's a particularly affecting piece of music where O'Donnell proves that she is still one of the finest vocalists around today. How do you put a label on, or compare the sound of that voice to any other singer? O'Donnell really does have a sound of her own, even after all these years. It twists and turns, never once delivering a wrong note and for all the power in her vocals O'Donnell can still sound warm and inviting; on songs like the Led Zeppelin tribute 'The Plant & the Page' (O'Donnell has lost none of her talent at writing lyrics that are worth listening to) you just want to wrap yourself up in those vocals. As good as Robert Plant's collaboration with Alison Krauss is one wonders if this was an opportunity missed; on this song, which wouldn't have been out of place on Zeppelin's third album, O'Donnell makes it clear she would be an obvious choice for a future project with Plant. Strangely the next song, 'Come with Me', is a duet with Dave Colohan of the Irish collective United Bible Studies and Agitated Radio Pilot and, although again O'Donnell steals the show vocally, it's an atmospheric piece that suggests that a whole album of similar songs and collaborations should be on the cards. It's one of the most beautifully disturbing songs on the album and shows that O'Donnell can handle a wider range of songs than almost any other female vocalist. Not all the songs are as instantly appealing as the opening quartet; 'Fires Down Under', which was written at the time when Australian bushfires were out of control, takes a few listens before it gets under your skin. The sparseness of the instrumentation, just piano and melodica at first feels too bare. The fact that the song doesn't have one of the strongest melodies on the album doesn't help of course, but given time it all makes sense and lyrically O'Donnell paints a very realistic, sad, yet colourful picture. But without a doubt, even in an album where every song shines in one way or another (and given those vocals how could they not?) the highlight has to be 'Dated but Still Lovely' with sitar and tabla it shows yet another side to O'Donnell, has one of the best melodies on the album, knowing lyrics that will make you smile and if you need just one song to introduce someone to just how special O'Donnell is then look no further. The first big surprise of the year then; a vocalist many had almost forgotten has released a remarkably strong collection of songs nearly 40 years after we first heard her unique voice. Welcome back Alison. Like O'Donnell says herself on 'Dated but Still Lovely', "it all goes round and round again."
Track Listing:-
1
Harbour Boy
2
No Meek Chrism
3
The Plant & The Page
4
Come Unto Me
5
Fires Down Under
6
Song Of The Gael
7
The Gay Balladeer
8
March Of The Strawberry Blondes
9
Pointed Thinking Cap
10
The Flight Of The Valiant Earls
11
Sparking The Flame
12
Dated But Still Lovely
13
To The Brow Of The Hill
Band Links:-
http://www.alisonodonnell.com/
https://www.facebook.com/alison.odonnell.7
https://alisonodonnell.bandcamp.com/
interviews
---
Interview (2017)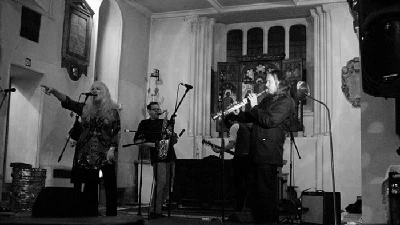 Alison O'Donnell, the former front woman with 1960's/1970's pioneering folk outfit Mellow Candle, speaks to Malcolm Carter about her forthcoming second solo album,'Climb Sheer The Fields Of Peace'
profiles
---
Profile (2020)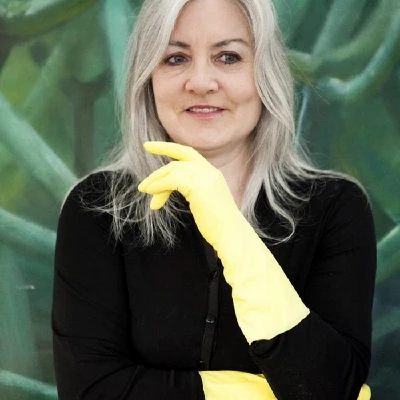 Malcolm Carter examines folk legend Alison O'Donnell's two new digital releases, a compilation of her 50-year career in music and a new set of songs with Head South By Weaving.
Pennyblackmusic Regular Contributors
---