---
published: 13 / 2 / 2010
---
intro
...while in the second part he provides a track-to-track guide to his vinyl and digital only new album, 'A Few Minutes in the Absolute Elsewhere'
With new album, 'A Few Minutes in the Absolute Elsewhere' now available to buy, Adam Easterbrook takes Pennyblackmusic by the hand and guides us through some of the record's key moments. Prepare to enter the dark and murky world of Of Arrowe Hill… 'Stevie Smith Blues' – "That's Stevie Smith, the famous poetess. Her most famous poem's 'Not Waving but Drowning', which I've used liberally on this track." 'It Ain't Half Dark Mum' – "Fairly straight-forward; that's a night out with Rimbaud and Verlaine in Camden. And, you know, it's pretty dark stuff!" 'To Kill a Dragon' – "An extremely personal song, about an extremely personal situation with a friend of mine. And that's all I'm going to say about that. Draw your own conclusions. Let's just say, he served in Iraq. It's what this decade's done to us; you end up with all these mad demons that you didn't know you had, until you're put into a situation [where they come to the surface]" 'Cor Cordium' – "That's about Shelley. Its full title's 'Bysshe Goes to Bel-Air', because we basically ripped off the riff to 'Bel-Air' by Can. It's the descending riff. And then there's a play on Frankie Goes to Hollywood, etc. We're having fun folks, we're allowed!" 'On Pee-Wee Vermin' – "That's current affairs. Prophetic, as well!" 'Down a Dark Country Road' – "That's my take on a Stephen King short story called 'One for the Road,' and it was almost called 'One for the Road'. It's an epilogue to one of my favourite books, 'Salem's Lot'. It's in 'Night Shift' – you should read it, it's a fucking great story, man. It's about the people that live in the area a few years on, and they encounter a situation. So I wrote it around that sort of thing. To my girlfriend it's a fucking love song. My girlfriend's hearing it, and she's saying "Oh it's about a girl, it's about his girlfriend", and I'm like "It's not, it's about a girl waiting to drink your blood down this fucking road!" And she says "No, it's not; it's a love song". So I say ok; whatever you want it to be, that's what it'll be." 'The House on Rue De La Chevre Noir' – "Have you ever heard of' L'Inconnue de la Seine', 'The Unknown of the Seine'? She's on the cover to this record. At the turn of the 19th/20th Century, you'd see them in artists' studios, this death mask. Apparently she was pulled out of the Seine. That's not necessarily true, but there's a huge body of work about 'L'Inconnue' and we're sort of playing with that." 'You, the Night and Pere Lachaise' – "When we recorded, we did a bunch of material; we were going to do an EP and a 7" single. The single was going to be 'The Bones Saying No to the Needle', with 'Pee-Wee Vermin' as a b-side. Then we were going to do the 'Poets' EP. It was going to be called 'Songs for Dead Blondes' – that's a Keith Richards quote about Elton John; "His writing is limited to songs for dead blondes". And the death mask of' L'Inconnue' was going to be the cover. We had 'Stevie Smith Blues', 'It Ain't Half Dark Mum', 'Cor Cordium' and 'You, the Night and Pere Lachaise' – which is sort of Jim Morrison. With a load of other stuff, but Morrison is in there. If you listen to the record, there's a dripping tap at the end – that's your Morrison; lying in a bath, overdosing. And that's why the voice goes 'That boy's fucking warped!'" 'Her Solipsistic Lipstick' – "That's a prequel to Alain Resnais' 'Last Year in Marienbad'. I don't know if you've seen it. The fucking soundtrack is absolutely irritating. The first time you see it, you'll be like "turn that fucking music off!" I don't know about you, but 'The Wire' was perfect for me because the only music you ever heard was diegetic – you only ever heard music that the characters could hear. I like it like that. "In 'Last Year at Marienbad', the music is all the way through. It doesn't serve any dramatic purpose that I could see. It was actually done, I think by the lead actress's brother. And she, Delphine Seyrig, is absolutely gorgeous. She looks like a Gorean heroine – that's 'heroine', with an 'e' before you start. She just looks perfect. Ten years later, she's in 'Daughters of Darkness', which is this mad, European vampire film. She's the countess, she's got blonde hair. You've got to see both of them; 'Last Year at Marienbad' and 'Daughters of Darkness'. Fucking brilliant films. Delphine Seyrig, she's the link for you. "The song is a prequel from the point of view of the male protagonist. The thing is that you're never quite sure if it's hell, if they're dead, if it's a purgatory, if it's real. The whole basis of the story is that there's this bloke at a chateau, a resort. A woman turns up with her husband and the first protagonist tells her that they had an affair the year before at Marienbad, and that they had agreed to meet at this chateau. She says "No we didn't" and then is trying to remember whether he's telling the truth or not. It's a great film, you can really get your teeth into it." 'Sorrow and Zest' – "The record's in two halves, and that ties it all together with a neat bow! If I lead you into this dark room, show you all these things, I'm not going to leave you in there and go "Ha ha ha, see ya!" That would be unkind of me to do that. I can't show you all this stuff and then leave you there; it's not fair. I'll bring you out and then you can think about it. It's up to you then. If you want to go and sit in the middle of the record and play it over and over again, that's up to you... "So there you go… a potted history of the record!" 'A Few Minutes in the Absolute Elsewhere' is available now, on vinyl for £18 or as a download for £7.99. The photographs that accompany this interview were taken by Mark Rowland.
Band Links:-
https://twitter.com/thelenprice3
http://www.thelenprice3.co.uk/
https://www.facebook.com/thelenprice3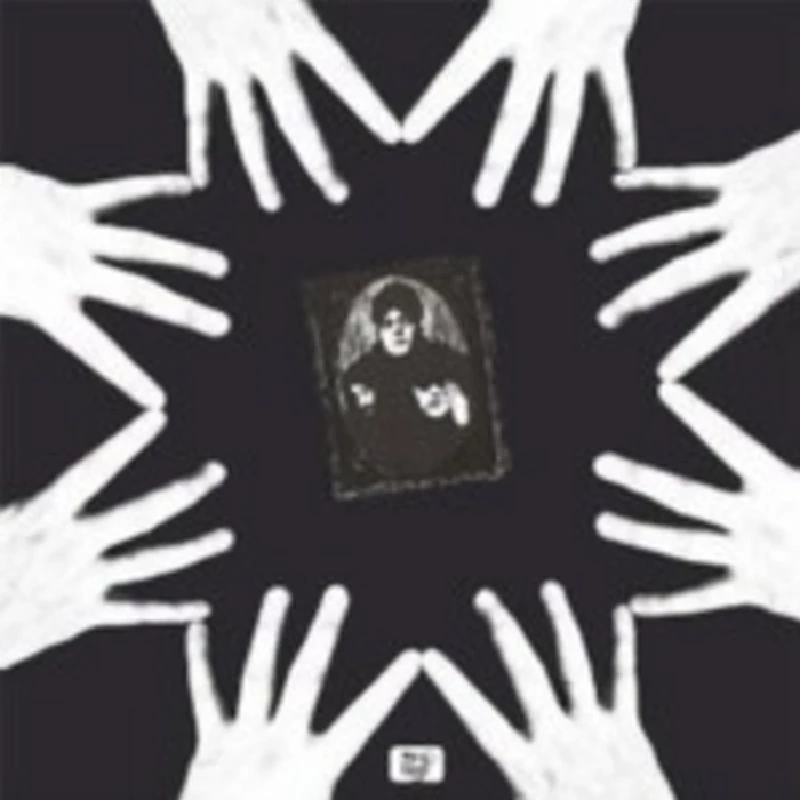 interviews
---
Interview Part 1 (2010)
In the first part of a two part interview Adam Easterbrook, the front man with psychedelic three-piece of Arrowe Hill, who will shortly be playing the Pennyblackmusic Bands Night, about his band's four album career...
Interview (2005)
Pennyblackmusic Regular Contributors
---