---
published: 8 / 6 / 2009
---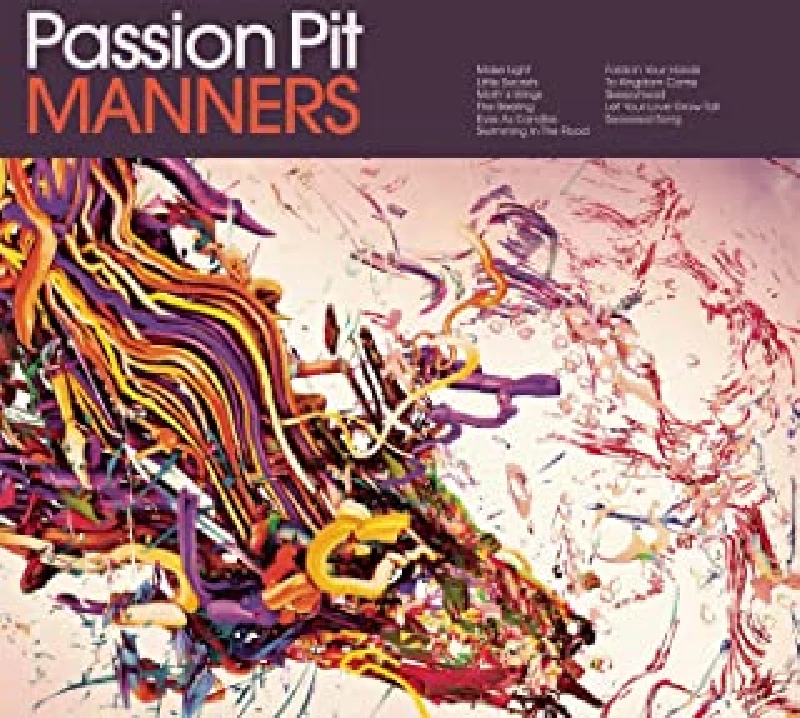 intro
Infectious and childishly euphoric debut album from Boston-based debut album, who have taken the synth sound of the 80s and then up-dated it with immense style
Back at the beginning of the year, the national media told us in no uncertain terms that we will be listening to 80s style synth pop this year. They introduced us to roughly ten artists who they said would be the big acts this year, then proceeded to prove themselves right by playing and writing about those acts continuously. Alhough many people are not necessarily interested in listening to a thirty year old sound remade by people to young to remember it the first time round, there are some examples of people making synth pop that, though featuring certain features of the original synth pop, has a distinctive noughties flavour that elevates it above the mere 80s revivalist copycat sound. MGMT's singles 'Kids' and 'Time to Pretend' fit that category, for example, as does the work of Junior Boys. Of all the bands that have been hyped to death this year, Passion Pit have come closest to doing properly noughties synth pop, simply by fusing it with the song structures and melodies favoured by the Pitchfork crowd. The result is not a groundbreaking revamp of pop, but it is hard not to get caught up in Passion Pit's infectious nuggets of childish euphoria. Their debut full-length, 'Manners', coming hot on the heals of the band's 'Chunk of Change EP', is more polished than its predecessor – a studio effort rather than a bedroom production, but though some of the atmosphere of 'Chunk of Change' is eroded in the brightness and bombast of 'Manners', the songs are strong enough to carry this as a credible pop record with a fairly broad appeal. It's not without its faults – 'Eyes as Candles' arrangement recalls some of the worst 80s ballads, the kind that Phil Collins used to do. That's right – PHIL COLLINS. The new version of 'Sleepyhead' adds nothing to the 'Chunk of Change' version, and smacks of cashing in. The cheesy horns on 'To Kingdom Come' also evokes an element of 80s music that is best forgotten. But despite their occasional forays into plasticy MOR, they manage to get away with it, mainly because Michael Angelakos has a real ear for a hook, both vocally and musically. When 'Manners' works, it really works. Opener 'Make Light' is one of the more overtly indie pop songs in their canon, propelled by a straight, organic beat and a bassline with a heavy emphasis of the downbeat. 'Little Secrets' is a real highlight, with a distinctive synth hook and distorted electronic bass. 'Moth's Wings' takes things down a notch, but its chorus is incredibly catchy. First single 'The Reeling' is again propelled by a synth hook; this time, a wobbling, ambient dance sound, before a verse kicks in that brings to mind full-on 80s pop (complete with echoy toms), before seguing back to the ambient dance sound for its ecstatic chorus. 'Swimming in the Flood' recalls mid-80s Cure, with its minimal, downbeat sound, swirling synth strings and subtle organ. It's not perfect by any means, but as a debut album, it will do more than nicely.
Track Listing:-
1
Make Light
2
Little Secrets
3
Moth's Wings
4
The Reeling
5
Eyes As Candles
6
Swimming In The Flood
7
Folds In Your Hands
8
To Kingdom Come
9
Sleepyhead
10
Let Your Love Grow Tall
11
Seaweed Song
12
Sleepyhead (Stripped Down Version)
13
Moth's Wings (Stripped Down Version)
14
Dreams
live reviews
---
KOKO, London, 28/10/2009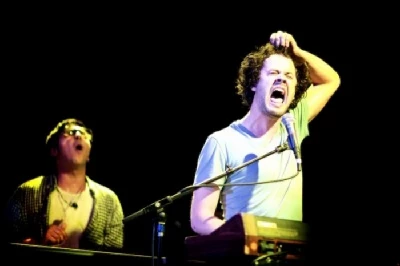 Mark Rowland discovers Massachusetts-based electronic band and former bedroom act Passion Pit to have an increasingly comfortable stage presence at a gig at ther KOKO in London
reviews
---
Chunk of Change (2009)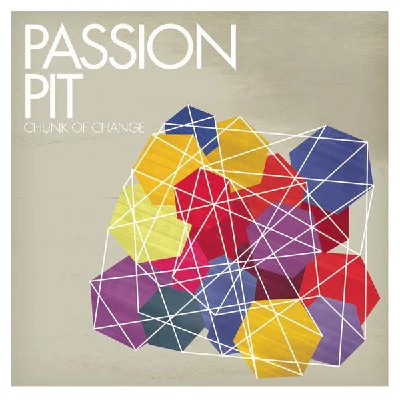 Convincing debut UK EP from much hyped Boston-based electronica group Passion Pit who have they've mixed dance, indie, pop, psychedelia and even a hint of hip hop with superb effect.
Pennyblackmusic Regular Contributors
---