---
published: 11 / 12 / 2008
---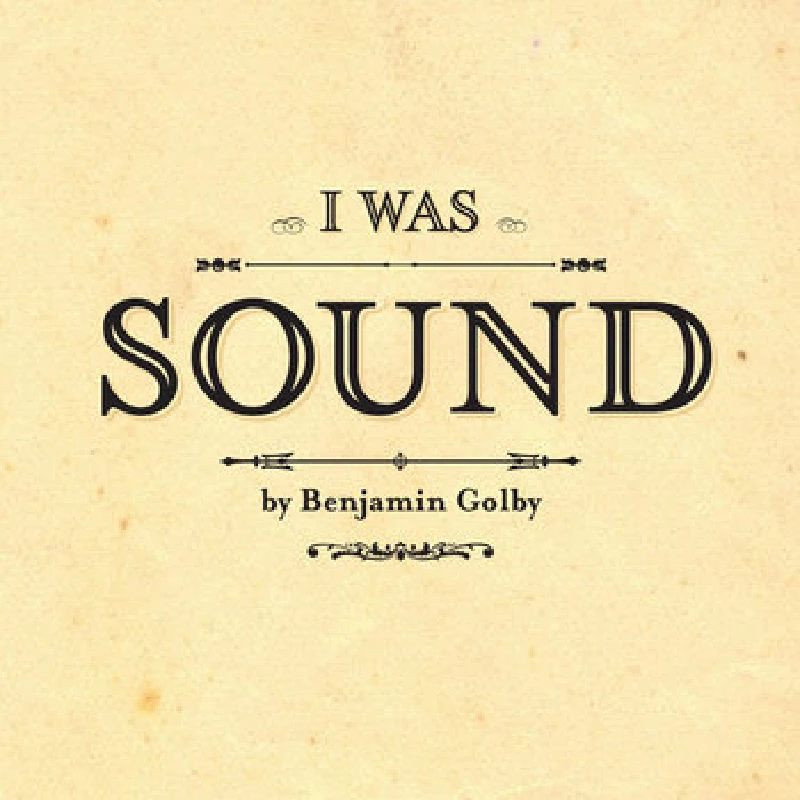 intro
Slow growing, but satisfying debut album of melodic pop from Australian, but now Brighton-based experimental singer-songwriter, Benjamin Golby
Brighton-based Benjamin Golby is already fairly well-known in music circles in Perth, Australia where he was born due to his work with the band New Rules For Boats, a band that reached the finals of the Western Australian Music Next Big Thing in 2004 and who were nominated for WAMi awards for Best Country Act / Best Indie Pop Act amongst others. Now, taking a little time off from the band, Benjamin has released his first solo album. Golby's work in the past has been labelled folk / country and indie and while songs such as 'Ha, Puritan! Drugged Am I!' which is the second song on 'I Was Sound' certainly take in elements from all those genres it's not easy to pigeon-hole the sound Golby makes over these nine songs. Golby has said that this album is a 'bedroom production' which while maybe true belies the sound he has produced. For all it's stripped back and home-made qualities Golby has, in fact, produced a collection of songs that sound full and busy while retaining a certain quirkiness and charm. While there is certainly a lo-fi quality to some of the songs it's not to imply that they are under-produced or that they sound like sketchy demos. Golby is smart enough to throw in a few surprises; odd sounds and the like into his songs at unexpected times to maintain interest. I wouldn't like to hazard a guess at what some of the instruments are which flesh out the sound on 'O, Festered Vengeance'. I've a sneaking suspicion that Golby has been experimenting at getting unfamiliar sounds from familiar instruments. Golby's melodies are surprisingly strong; due to his experimental leanings Golby could easily have taken the course chosen by many of his contemporaries and forgotten to add a tune to his songs but if we take 'Low Company' for example the melody is so instant, warm and inviting that it urges you to hit that replay button the second the song has finished. Another neat touch is Golby's use of female vocals. Golby's vocals are pretty average. There is really nothing to love or hate about them. They won't make you grimace or grin but by introducing female vocals along the way, in places quite strongly, it enhances not only the songs but Golby's own vocals too. It's almost like Golby is admitting to the limitations of his vocals but he is going some way to making them more acceptable and enjoyable. Having said that, Golby's vocals do grow on you. By the third time I had listened to 'I Was Sound' I found a quality in them that I hadn't appreciated on the first couple of listens. Because of those melodies which float in and out of almost every song and the use of the female vocals Golby's solo debut shines more than many albums released by his contemporaries and if you stick with those vocals the rewards, eventually, will be satisfying. If ever an album was a grower it's this one.
Track Listing:-
1
Consolation, That We Might Call Ourselves Blessed
2
Ha, Puritan! Drugged Am I!
3
Broken Call
4
O, Festered Vengeance
5
Low Company
6
The Passing of Max
7
The Nativity
8
Smiling
9
Prevails
Pennyblackmusic Regular Contributors
---