---
published: 28 / 9 / 2007
---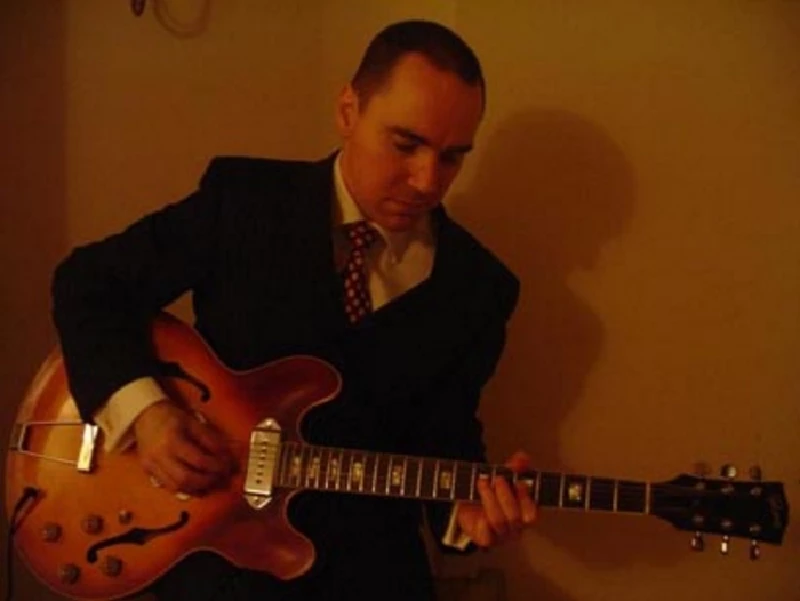 intro
...while in the second part he speaks about his new debut solo album, '02/01/1978'
PB : You had actually done very little singing before you turned solo. KD : I hadn't. I had sung in the Brotherland, but I had hated my voice in that. To be honest, I ended up having a real debate with myself about whether I was actually going to sing at all when I started playing solo. After Del Amitri, I got really retrospective and became really anti music industry. I just thought "I'm fed up. I just don't want to chase it anymore and play that game and sell my soul. I just can't do it anymore."I had done a few production things as well and I became really despondent with it all. I ended up going right back and getting into acoustic players and especially a guy called John Fahey who is a solo acoustic instrumentalist and nothing else. I thought "That is fantastic. That is really taking it back to basics" so I bought myself a lovely acoustic guitar and really started learning the finger picking style that is evident on parts of '02/01/78'. I have always loved players like that who do that kind of finger picking style like Bert Jansch, John Redborn and David Graham. I found it really satisfying playing that kind of music. I started doing acoustic instrumentals, just acoustic instrumentals, but then I began to mess around and started doing these blues things as well and eventually ended up singing. I have never, however, liked my voice. I am not a singer. I am a guitar player first. PB : Your voice, however, actually stands up really well on the record. You have got a very honest voice. There is nothing pretentious about it KD : It goes with what I do. It is in the package. That is the whole thing about this album. One of my idols is John Lee Hooker and one of the things I love about John Lee Hooker is that he sings totally from his heart and his soul. I tried to do that with this record and I just tried to be me. PB : Where did your interest in the blues originally stem from ? Was that just something you had grown up with ? KD : My interest was there right there from the beginning, the very beginning. Even before I played the guitar one of the first records I ever bought was 'Stupidity' by Dr Feelgood. It started from that really. I was really into the Feelgoods, and they would band these names around like John Lee Hooker and Robert Johnson. I was a big Stones fan as well. I loved the Stones and again I would think "Who is this Robert Johnson guy they are going on about ?" I bought my first John Lee Hooker album when I was 15 or 16. It was the 'Total Chess Recordings'. To be honest I didn't get it all. I liked it because Keith Richards liked it. It wasn't because I got it. It is only in the last 10 years or so that I have really begun to appreciate it. Now I listen to Robert Johnson and John Lee Hooker and I get it. I so, so get it. It is wonderful. PB : The blues has got something of a dodgy image. People when they think of the blues think of terrible pub rock bands or the Blues Brothers. The new album isn't, however, tongue-in-cheek. It comes from the gut and it has a real vitality. Was that something which you were aiming for with this record ? Were you taking things back basically ? KD : I was taking things back. I had totally regressed in my attitude towards music. When you regress you've got to take it back. The blues is what all rock 'n' roll and where probably 90 if not more percent of all chart music is based on. You can directly pinpoint it to that. Even in something like Girls Aloud there is evidence of blues music. It is a corny thing you are talking about, but it still arrives from the blues. It is there. It is there in country music as well. It has got a part to play in that as well. You can usually straight line back to the blues with most music. I was going back to its very roots. I was just trying to be as honest and as heartfelt as you can be. PB : How did you feel about going up at first onstage by yourself after all these years of playing in bands ? KD : I was terrified. I did a 'Tonight' show once with Adam Ant and it was absolutely live and I was shitting myself, but I wasn't throwing up or anything. I was just a bit edgy. The first performance I did on my own it wasn't even a proper gig. It was just like a jam night in which I just had to play three or four songs. I was so, so nervous that I had to be sick. A lot of that was because I was playing music that I wasn't used to. I had learnt this finger picking style, acoustic sort of thing whereas before it had always been electric and I had had loud amps behind me and a band with me. It was a completely different thing and it took every bit of strength to get up there. I thought that maybe once I had done the first one it would get easier, but it didn't. I took a long time for me to become more confident. PB : A lot of musicians write their best music when they are absolutely tortured and in complete emotional agony. You seem to be quite the opposite. You have a young family and by all accounts are very happily married. KD : Yeah, there are a few things in my life which are difficult. We've have hardly got any money for one thing, but I love my wife and my two daughters to bits and and every day is a gem. I am absolutely happy. I think that it has worked the opposite for me because all the years I was tortured and getting fucked up on God knows what I did nothing. But now I have settled down, while I wouldn't say that the lyrics and music are gushing or flowing out at the moment, I feel like they could. The first thing I think when I wake up in the morning is "Right. I want to go and play my guitar." I have found out again what made me really want to do music in the first place. I thought it was to be big and famous and have loads of money, but it wasn't. It was a genuine love for music. PB : Is Sun Pier Recordings your own label ? KD : Yeah, it is. It is my own label. It is something that I have always wanted to do, but more so in the last five years or so. It is John Fahey again. He had his own label to put out his own records. You're not going to make the money that you would if you signed to a major label or even a large independent if you do that, but it is yours. You're in total control of it. That's why I wanted to do it. PB : While the other tracks on the album are all blues or acoustic numbers, the last track on the album, 'East of England', is the only instrumental and is more ambient. It hints at something different. KD : Yes, it does. That was the idea basically. That was put on there to say "Well, here is something different for the next album". It will, however, be a blues album. It might not be a traditional blues album, but it will definitely be a blues album. PB : Do you know when the second album will be out ? KD : Hopefully in the New Year, early the New Year. I've got enough material for it. If I can get the money together I'll go and record it, probably around about Christmas time. PB : Are all your songs based on personal experience ? KD : I would say that they are. In some cases they are connotations, rather than based on direct personal experience. 'Miss Emma Jane' and 'Loved Up Blues' from the album, for example, are love songs but they are also drug songs. They stem from my mate Ray, who is also the subject of the song 'Brother Ray' on the album, and who was a heroin addict, and died as a result of that. The Only Ones did that too. 'Another Girl, Another Planet' is a love song, but it is also a song about heroin I always liked that double sided take on things. PB : You have recently started playing in another band the Chosen Few. Who are they ? KD : They are fronted by a mate of mine, Andy Bright. He was a big Del Amitri fan. He used to come and see me play at a place called the Black Rose in Gravesend. I got talking to him and he was having problems with finding a guitar player and he said "Do you want to come and help us out ?" and I said "Okay. Of course. I will." It is by no means a permanent thing. They are just a really good pub rock band. I did a couple of gigs with them last weekend. I love Andy and the boys. They are really lovely chaps and I adore them, but it's not my thing anymore playing in big rock bands. There are moments there when I might be doing a solo and I might lose myself in it but for the most part it is not just me. I have totally moved on from it. People find that hard to believe, but it just doesn't seem to be there anymore. I find the whole band and the whole rock thing so dull. I watched the Glastonbury highlights and the Leeds and the Reading Festivals footage. There are still some great bands. I thought Razorlight were great and like the View as well, but everything is so contrived. Rock 'n' roll has got to be too smart. There are no really dangerous people in music anymore. There is no Iggy Pop. I was talking to somebody about the Birthday Party a few weeks ago and they were really scary people. A lot of those old blues guys were really scary as well. There is no one like that anymore. They put on the same old pantomime, punching their hands in the air, getting down in the pit and slapping hands with the front row and then getting back up onstage. I just find it so dull. It is the same old thing. There is just band after band after band like that. I still watch it (Laughs), but I just don't really get off on it anymore. I am much happier these days playing music on my own. PB : Thank you.
Picture Gallery:-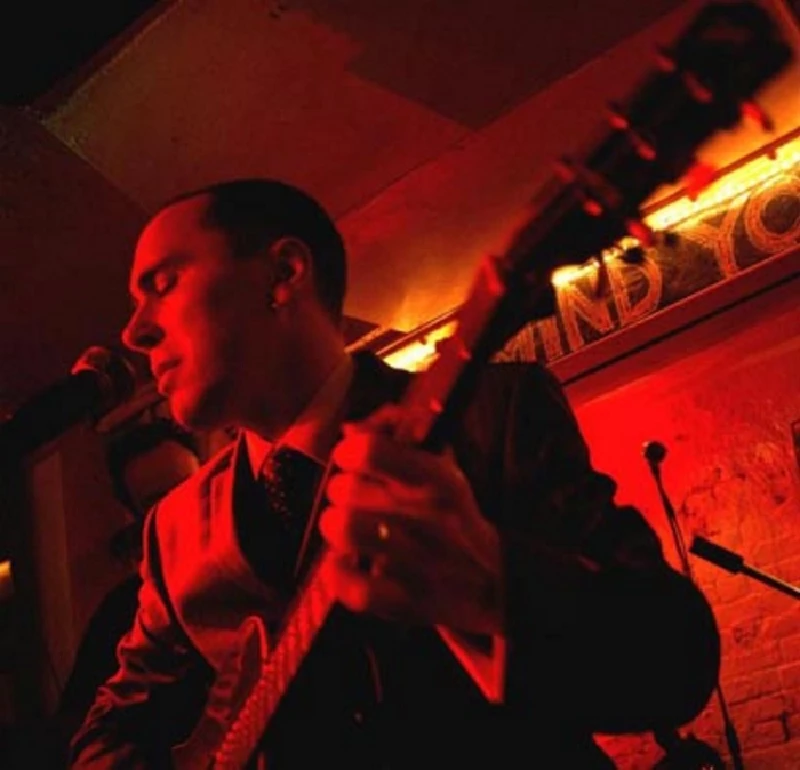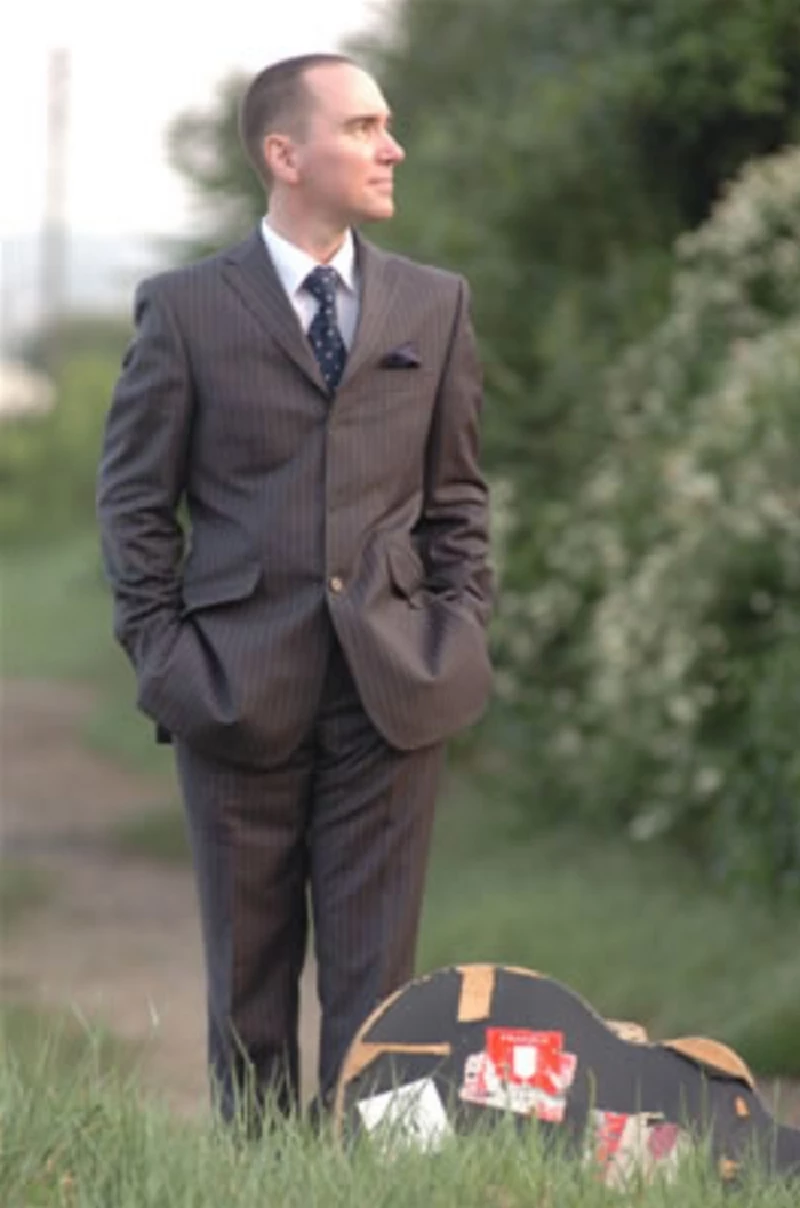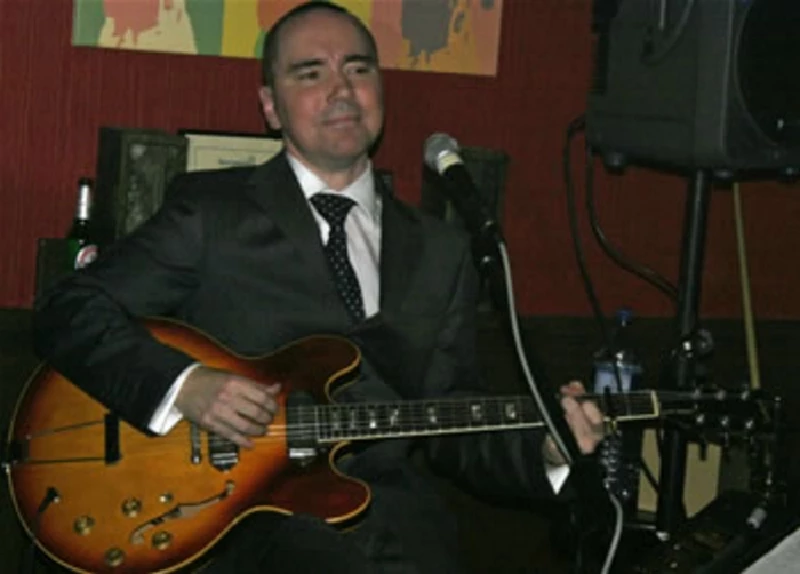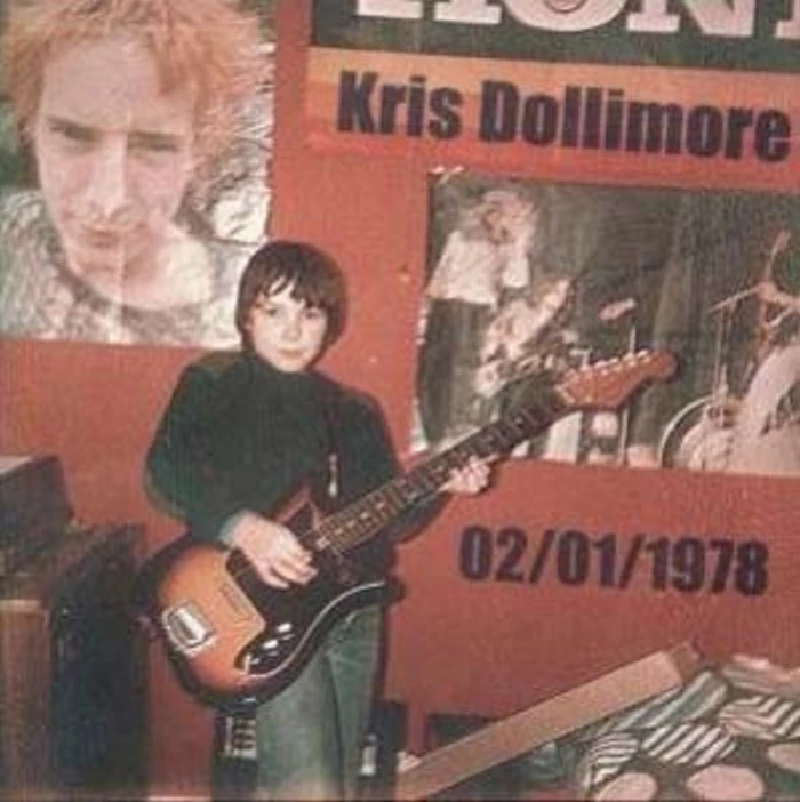 interviews
---
Interview Part 1 (2007)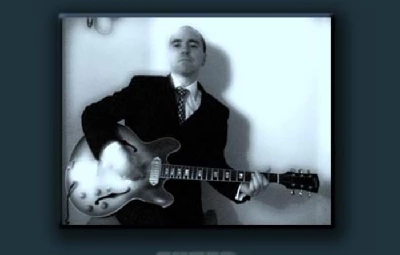 In a two part interview, both parts of which we are running consecutively, Godfathers guitarist Kris Dollimore in the first part speaks to John Clarkson about his years performing with the explosive London new wave punk band and playing subsequently with both the Damned and Del Amitri...
Pennyblackmusic Regular Contributors
---