---
Zico Chain
-

Where Would You Rather Be ?
published: 8 / 7 / 2007
---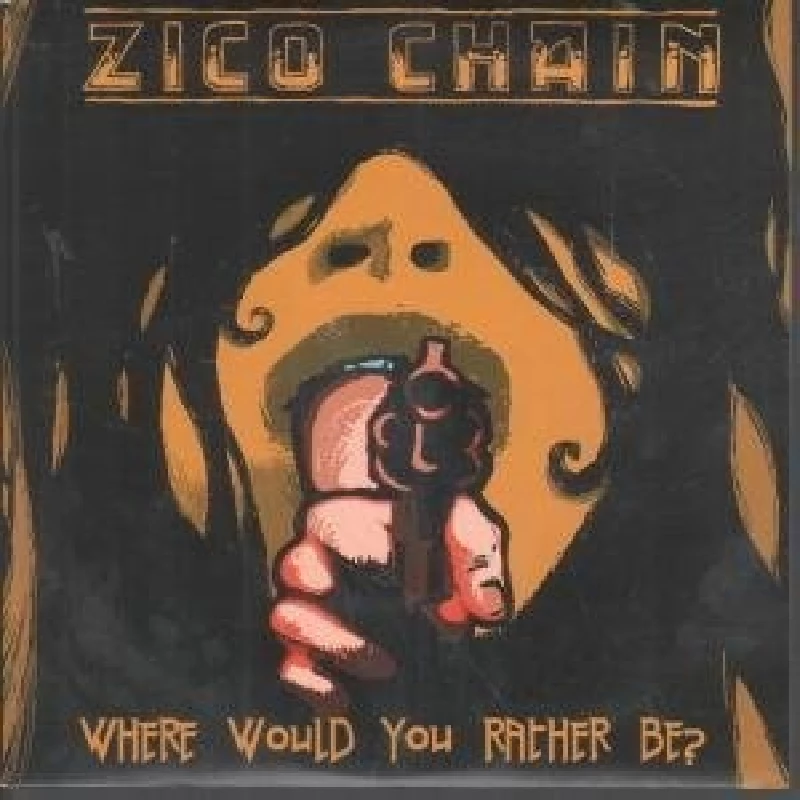 intro
Distinctive-sounding, but flawed new single from the much acclaimed Zico Chain who have toured with the Alkaline Trio and Wolfmother
The Zico Chain's debut single, 'Where Would You Rather Be ?', on Hassle Records has thus far made the right headlines. The band certainly hasn't got off to a slow start, touring with the likes of the Alkaline Trio and Wolfmother; further proof of their credentials. From the forthcoming full-length, 'Food', recorded in Los Angeles by Joe Barresi (Bad Religion, Tool) 'Where Would You Rather Be ?' has made the Radio One Rock Show's Record of the Week and with good reason. It's even converted one sceptic. With a reputation for short tracks, evidenced in the self-titled, six-track mini-album, which clocked in at around 15 minutes, The Zico Chain hold out for just short of three-and-a-half minutes. Opening with the glorious sound of static, the single goes on to reveal deep, gruff vocals that incorporate a healthy touch of scream-core. Adding a relatively catchy chorus, the track feels dirty, but in a good way. 'Where Would You Rather Be ?' unfortunately provides lyrics that ultimately fail to inspire and engage the listener. All this, despite containing an honest, down-to-earth quality that many bands lack. However, it's in the guitars that the London-based trio make their mark, winning over fans from both English-speaking sides of the Atlantic. Fluid and inspired, the riffs buzz with excitement, with the distinct sound edging the track towards its climax. It feels justified to criticise part of this single, but it feels equally justified to then laud the other elements. 'Where Would You Rather Be ?' runs on full-steam and ensures its presence is felt. If concentrating purely on the music, it would almost be perfect, as the guitaring really does set it apart from the rest of the scene. Without the presence of strong lyrics it only falls into the 'good' category. Based on this, the full-length awaits further judgment.
Track Listing:-
1
Where Would You Rather Be?
2
Nihilism
Label Links:-
https://www.hasslerecords.com/Home
https://www.facebook.com/HassleRecords
https://twitter.com/hasslerecords
https://www.youtube.com/user/HassleRecords
https://plus.google.com/117258805116473350864
https://www.instagram.com/hasslerecords/
Pennyblackmusic Regular Contributors
---