---
published: 22 / 4 / 2007
---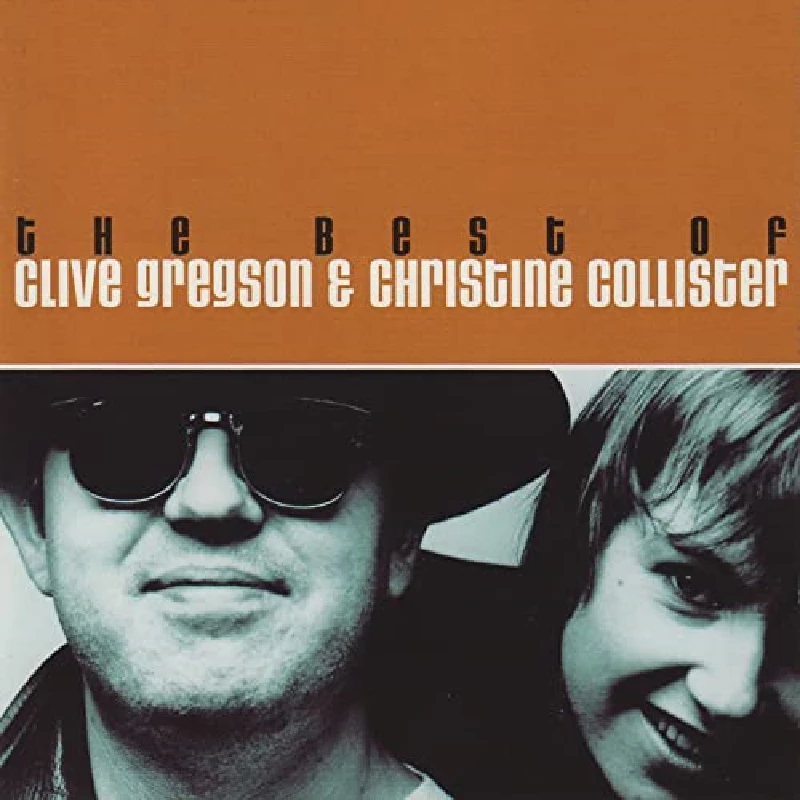 intro
Likeable, but not totally satisfying retrospective compilation from 80's and early 90's duo Clive Gregson and Christine Collister, which features songs from all five of their albums
Gott Discs march on with the welcome reissue of the Clive Gregson and Christine Collister back catalogue. They started last year with the overdue issue of 'Home And Away' on CD. For many that was almost all that was needed, or at the very least, a fantastic place to start. Not only did that album introduce the vocals of Collister to a wide audience it also included some of the duo's strongest songs. It's been said before and it will be said again, 'It's All Just Talk' from that album is one of the greatest songs ever with Collister turning in a superb soulful performance to a simple acoustic backing and it's live as well. We knew Gregson was a talented songwriter from his previous work with the band Any Trouble (check out this month's re-issue of 'Where Are All The Nice Girls? on Stiff Records for evidence of this if you missed it first time round) but to hear Collister's soulful vocals for the first time was just one of those moments. Voices like that are rare. The seventeen tracks cover the entire career of the duo. It's good to have a selection of songs from all of their five albums collected on one CD. But like all 'Best Of' collections we all feel that maybe a better job could have been done, usually by ourselves. I'm probably not the only Gregson and Collister fan to admit that 'Home And Away' is my favourite of all their albums. The first time is sometimes the best and the chill I got when hearing Collister sing for the first time on that album I still carry with me. This collection opens with 'This Is The Deal' from 1989's 'A Change In The Weather' and although it sounds slightly dated now there is no disputing that the duo's voices work well together and like the majority of Gregson's compositions the song still stands up well today. But the song is followed by the classic 'It's All Just Talk' from 'Home And Away', and what can one say? The simplicity of that song just goes to show that the full production of songs like that opening track are just not needed when you are dealing with a voice like Collister's. Gregson's acoustic and Collister's vocals; it's all that's needed, if those songs had not appeared on the duo's first album then maybe it would be easier to be more objective about whatever they followed it up with, the fact remains that the first album was a classic and whatever the duo did after that, no matter how good, would always be in the shadow of that first, live album. The fact is further pushed home by the third song, a collaboration between Gregson and the talented Boo Hewerdine (The Bible) this time taken from 1992's 'The Last Word' album. Again, as is expected on a song that is now 15 years old, it sounds slightly dated but nevertheless is a good, solid strong composition which would be a highlight of many a 'Best Of' collection but the song here is followed by 'Home Is Where The Heart Is', again from 'Home And Away' and again the simple backing only illustrates just how good Collister is in this intimate setting. Gregson has gone on to more success as a songwriter and performer ( he has recently worked with Nanci Griffith ) and Collister has also furthered her solo career and toured with Dave Kelly from the Blues Band and the work of Gregson and Collister still stands up today but the intimacy of the first album has never been recaptured. Of course there are songs that match the beauty and strength of almost anything on that first album, take 'I Specialise' from 1987's 'Mischief' another classic Gregson song beautifully sung by Collister in which the fuller production and musical backing has not dated the song and doesn't take any of the beauty away from the song. Much could be said of 'How Weak I Am' another stunning performance showcasing both Gregson's talent as a songwriter and Collister's vocals. This is in no way a bad collection. It's not an easy job trying to condense the best of five albums worth of songs into a seventeen song CD, and it does, for the most part, pick some of the duo's best work but it is really only an essential purchase for those curious about the work of Gregson and Collister. The best place to start is that first exceptional album and then work your way through Gotts re-issue program and buy the other four CDs.
Track Listing:-
1
This Is the Deal
2
It's All Just Talk
3
I Shake
4
Home Is Where the Heart Is
5
I Wouldn't Treat a Dog
6
All the Time in the World
7
I Specialise
8
Love Is a Strange Hotel
9
How Weak I Am
10
Here I Go Again
11
We're Not over Yet
12
(Don't Step in) My Blue Suede Shoes
13
Touch and Go
14
Wash Me Away
15
Tryin' to Get to You
16
Northern Soul
17
Could This Be the One?
Pennyblackmusic Regular Contributors
---