---
Arctic Monkeys
-

Who The Fuck Are Arctic Monkeys?
published: 27 / 5 / 2006
---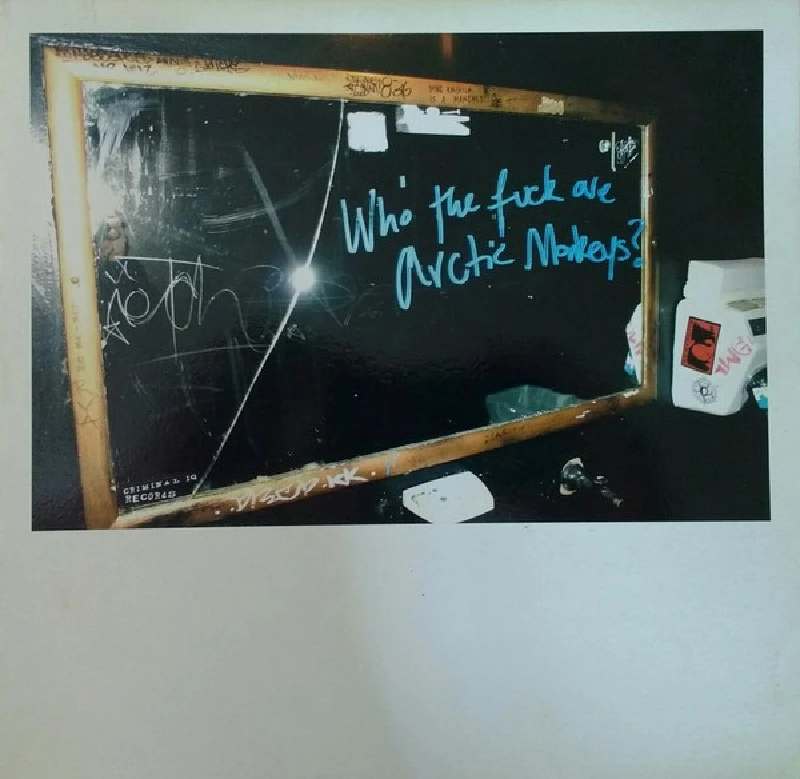 intro
Latest five song EP from the Arctic Monkeys, who continue their dominance of all things indie
Sheffield's Arctic Monkeys continue their (supposed) comprehensive dominance of the current state of all things indie with five more modern updates on 'Saturday Night, Sunday Morning' and tales of events on a night out on a Saturday. Of the songs on offer here, four add nothing really new and cover ground already covered by the band. And the closing eponymous track indulges in a spot of navel gazing. 'Despair in the Departure Lounge' though hopefully indicates what could be in store from the band in the not too distant future. 'Departure Lounge' even has a whiff of music hall as Alex Turner paints another canvas of modern British life. Instead of the buzzsaw guitars, it's more measured, reflective but the observations are as sharp as ever. Followers of the band won't discover any great revelations here but it keeps the band ticking over nicely.
Track Listing:-
1
The View From The Afternoon
2
Cigarette Smoker Fiona
3
Despair In The Departure Lounge
4
No Buses
5
Who The Fuck Are Arctic Monkeys?
Band Links:-
http://www.arcticmonkeys.com/
https://www.facebook.com/ArcticMonkeys
https://twitter.com/arcticmonkeys
profiles
---
Profile (2017)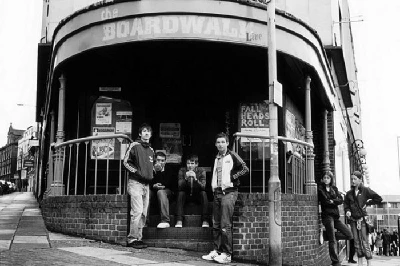 George Haigh reflects on the Arctic Monkeys' history and examines their second album 'Favourite Worst Nightmare', which celebrates its tenth anniversary this year
live reviews
---
Arena, Manchester, 7/9/2018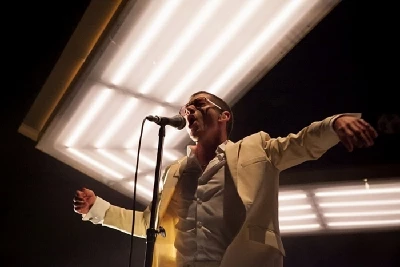 Harry Sheriff enjoys Arctic Monkeys 'Tranquility Base Hotel and Casino' tour at the Arena in Manchester.
Arctic Monkeys
Echo Arena, Liverpool, 9/11/2011
Don Valley, Sheffield, 10/6/2011
Leadmill, Sheffield, 22/4/2007
Plug, Sheffield, 22/10/2005
Cluny, Newcastle, 1/8/2005
features
---
Profile (2005)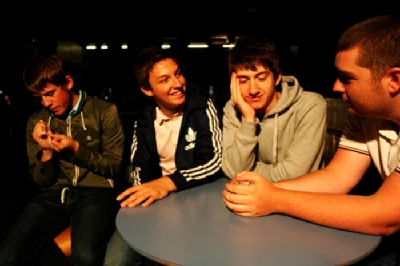 Sheffield teenage indie guitar heroes Arctic Monkeys have recently reached the top of the singles chart with their second single and are being hyped as the next big thing. Jon Rogers sees potential, but pleas also for caution
photography
---
Photoscapes (2018)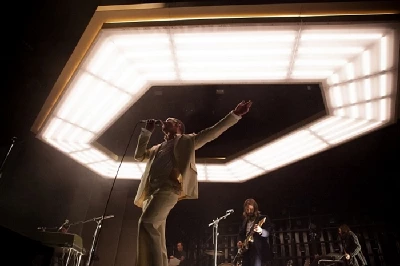 Marie Hazelwood photographs Arctic Monkeys at the Manchester Arena on their latest UK tour.
related articles
---
Last Shadow Puppets: Live Review (2016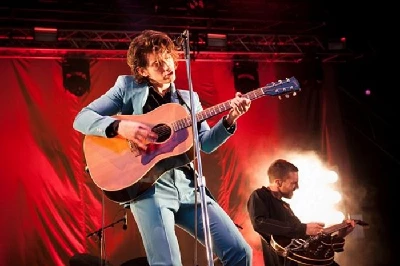 Harry Sherriff watches the Last Shadow Puppets, the side project of Miles Kane and the Arctic Monkeys' Alex Turner, play a n often surprising show at the Castlefield Bowl in Manchester to promote their just released second album, 'Everything You've Come to Expect'
Pennyblackmusic Regular Contributors
---