---
Simon Joyner
-

Beautiful Losers : Singles And Compilation Tracks
published: 17 / 3 / 2006
---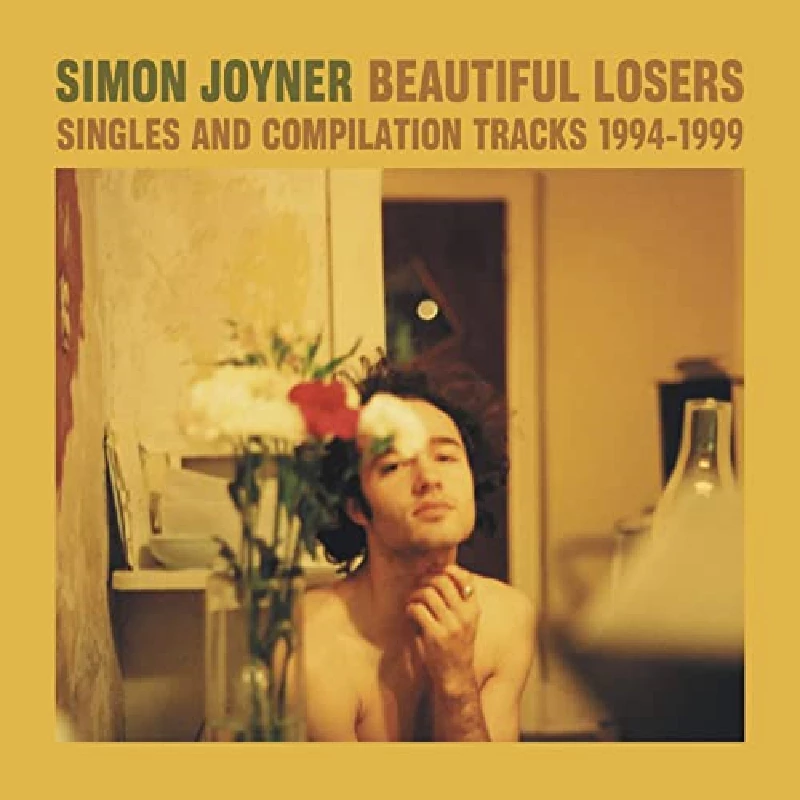 intro
Fantastic retrospective of early recordings from Omaha-based folks and blues singer-songwriter and Peel favourite Simon Joyner
"Our Man in Omaha, Nebraska" was how John Peel referred to Simon Joyner as he enthusiastically would continue to shout "Sing, Eunichs!"which was the name of Joyner's own label. Joyner deals with issues of life of death in a down-to-earth midwestern manner while he plays his guitar with compassion and a little adventure. The tales he tells are often close to miniature epics in their own right. Only a few of these songs see Joyner accompanied by other musicians. Joyner's misleadingly dark sounding tracks found a warm welcome with Peel's devoted listeners in 1994. A string of one-offs for labels like Brinkman, Wurlitzer Jukebox, Truckstop and Ba-Da-Bing! followed in the years 1994-1999. From then on Joyner's songs appear less scattered and Jagjaguwar Records now release this compilation after putting out in 2004 the wonderful 'Lost With The Lights On' album. Simon Joyner combines a sense of folk and a bit of blues with quirky chords plus the occasional whistle. His strident vocals and uptempo observations balance well with his redemptive and warm ballads on what his papa called "all locomotion, and nothing means anything once it stops moving, so check your goddamned pulse". The recording quality varies from clear, via subdued to an archaic lo-fi standard which just on a few occasions is a little hard to endure. This compilation, with liner notes from Simon Joyner himself, has no omissions that I am aware of and I'm delighted to have the marvellous 'Hot Tears' at long last. 'Beautiful Losers' could be your introduction to an almost entirely ignored pioneer. The already converted will gratefully hear these treasured tracks with much less surface noise which spoilt Joyner's vulnerable recordings on previous releases.
Track Listing:-
1
Love Is Worth Suffering For
2
Fearful Man
3
Robin Hood
4
Jeff Engel Rules
5
Don't Begrudge A Man His Funeral
6
Milk
7
Sorrow Floats
8
Hotter Than Satan's Heels
9
Fluoride
10
Hold On To Your Breath
11
Swing
12
R Is For Riot
13
Hot Tears
14
I Would Not Try To Break Ties With Me
15
Last Night I Had A Conversation With God
16
Burn Rubber
17
Veteran's Hospital Song
18
Flannery O'Connor
19
Judas Blues
20
Is This How Generous You Are?
21
One For The Catholic Girls
Pennyblackmusic Regular Contributors
---