---
Michael Knight
-

Youth Is Wasted On The Young
published: 23 / 12 / 2005
---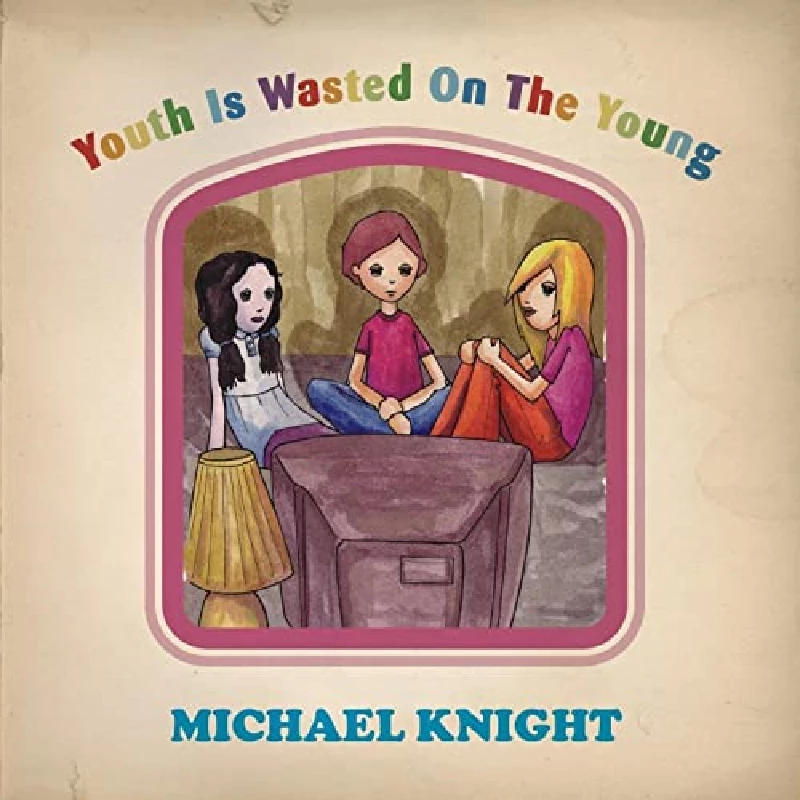 intro
Strong debut album from new Dublin collective Michael Knight which, despite being released in winter, proves to be "the most perfect summer indie-pop album in ten years"
Michael Knight, as I'm sure you all remember, had a bouffant haircut, the ability to mix red neckerchiefs with black leather and a sexy talking car. What I bet you didn't know, is that he left K.N.I.G.H.T. Industries in the earlier part of this decade and split himself into a three-piece Irish indie band. And here's his/their first album. An optimistic, breezy sound belies the melancholic nature of this record. Opener 'Foals' begins with the positively ecstatic "Brimmed with woe / I cannot see what you see", Richard Murphy's Nick Drake-esque tones melting into a folk-tinged acoustic stroll to beautiful effect, yielding perfect summer harmonies with bassist Edel Coffey and drummer Lynn Millar. Michael Knight sound like early Belle and Sebastian with an ever-so-slightly harder edge (you really have to look for this though), and 'The Lights Go On And Off' showcases a rockier rhythm with an almost Russian Folk melody ("Sink and choke and dream and drown"). 'Crown of Thorns' has elements of Franz Ferdinand's lighter moments to its skeletal frame, a beautiful bare bones hymn. 'Lead Me Down' is like the Beach Boys, in as much as it sounds like a lazy summer evening. The title track itself takes a different direction through the voice of a different singer, Patrick Freyne lending his deep country stylings to add an extra dimension (as he also does on 'Leaving Town' and the aforementioned 'Lead Me Down') which serves to add to this already eclectic record. A strange choice releasing this in the winter months, being as it is the most perfect summer indie-pop album in ten years, but that doesn't change the fact that this is great. Not fitting into any trendy pigeonhole might be a plus point too, Michael Knight sound like a band with a good few albums in them. Fashions come and go, but good melodies, bags full of tunes and perfect harmonies last forever. A great debut record, assured and tuneful.
Track Listing:-
1
Foals
2
Waves To The Shore
3
The Lights Go On And Off
4
Crown Of Thorns
5
Leaving Town
6
Lead Me Down
7
Success!
8
No Second Best
9
Youth Is Wasted On The Young
10
Bright Eye
11
Seasons
12
I Did It Biff's Way
Pennyblackmusic Regular Contributors
---