---
Various

-

Completed 2004
published: 17 / 5 / 2005
---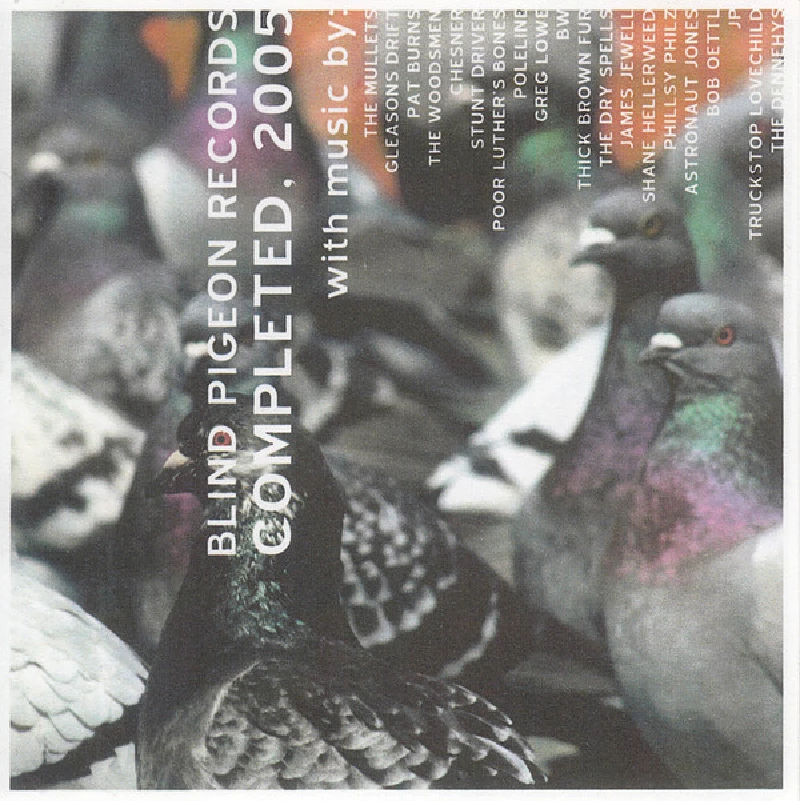 intro
Underwhelming boys club only compilation of Pennsylvanian rock and roll, which shows itself to be everything grunge tried to long leave behind
Plaid shirts, workmens' boots and snow tyres, welcome to the women free world of Pennsylvanian Rock and Roll. For men that like hunting grizzlies and drinking beer, for men who roar "I am man, hear my lamentations! Grrr! And please stop comparing our band to J Mascis, it's too obvious. Grrr." Billed as eighteen tunes by eighteen fine local acts, a Rough Trade compilation this is not. From the Woodsmen's' ill advised Beatles-esque harmonies over some good ol' Americana to Pat Burns demanding that a young lady named Vicki stops attempting to fornicate with him, Pennsylvania seems to have about as much to offer music as Michael Jackson does the NSPCC. But that's not entirely fair, local boys Stunt Driver attempt some sort of cheeky Pavement interlude before descending into the pub rock fuzz that characterizes the Blind Pigeon roster, and Astronaut Jones have a female (apparently they do have them in Pennsylvania) singer who rocks as good as fuzzy ol' PJ Harvey herself. There is nothing much original here, and it's hardly a vibrant scene all things told. No one band appears to be under 27 and the Mullets appear to have recruited Rory McGrath into the rhythm section, where his talent will surely be fully realised. Chesner sound like the Get Up Kids but messier, Dr Suds is reminiscent of Computer Cougar without electricity and the Straightees are, like the rest of this underwhelming compilation, everything grunge tried to leave behind. Fifteen years ago.
Track Listing:-
1
The Mullets- Bad Title
2
Truckstop Lovechild- Pros And Cons Of Nothing
3
Shane Hellerweed- Anthracite Angel
4
Phillsy Philz with Ron Hudy- Left Hand Drill
5
The Dry Spells- King And Queen
6
Gleasons Drift- Trouble Finding Out
7
Greg Lowe - Settle For Silver Bells
8
Poleline- Winter Carnival Queen
9
JP- Crows
10
Bob Oettl -Song For The Lost Man
11
Poor Luther's Bones- Get Loose!
12
Chesner- Swept Into The Ocean
13
James Jewell- Uphill
14
The Woodsmen- Pooh Dog
15
Astronaut Jones- Three Dollar Nikes
16
Pat Burns- Man Pretty
17
The Dennehys- Head For Her
18
Thick Brown Fur- She Repulses Me
19
Stunt Driver- At The Bay
20
BW-It Ain't Easy Being Me
Pennyblackmusic Regular Contributors
---