---
published: 17 / 5 / 2005
---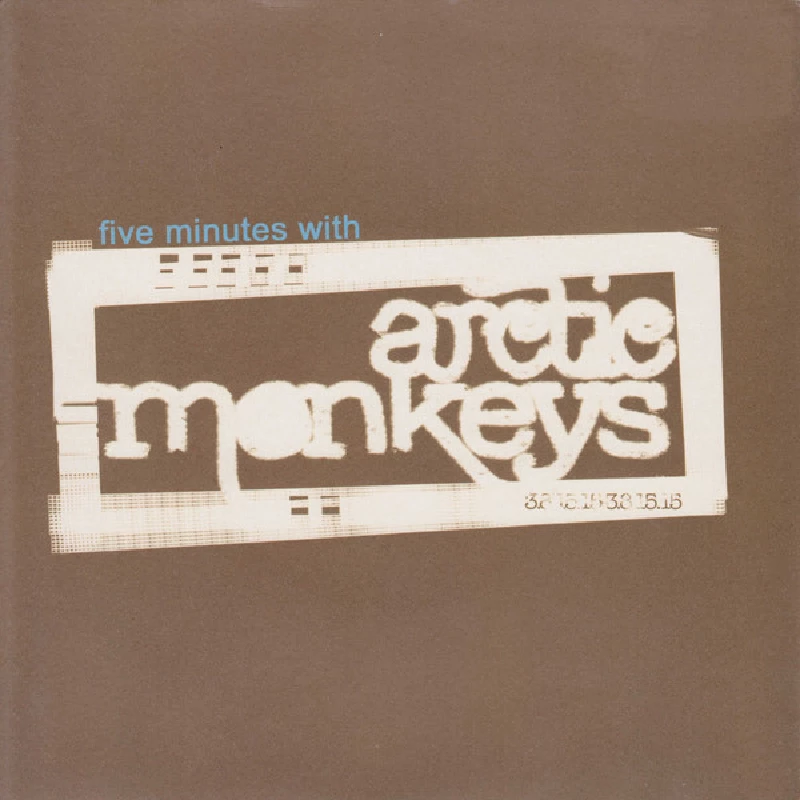 Label: Bang Bang
Format: CDS
intro
Debut single from perky Libertines-style Sheffield punks, Arctic Monkeys
Arctic Monkeys hail from Sheffield, and have just been in a bidding war which Domino have won. 'Five Minutes' is their debut and appears on 7" and CDS, both of which have sold out in pre sales and within hours of being in the indie shops. 'Fake Tales of San Francisco', the opening track, is perky and punky with every instrument having its say and all played with street wise attitude. It is very refreshing and eye opening in a worldin which the so many indie bands sound very similia. Imagine the Libertines if they could get on. 'From the Ritz to the Rubble' its other number, again recalls the Libertines. It has a spoken word style vocal, and thrashy guitars which are played in a mad pogoing fashion.
Track Listing:-
1
Fake Tales Of San Francisco
2
From The Ritz To The Rubble
Band Links:-
http://www.arcticmonkeys.com/
https://www.facebook.com/ArcticMonkeys
https://twitter.com/arcticmonkeys
profiles
---
Profile (2017)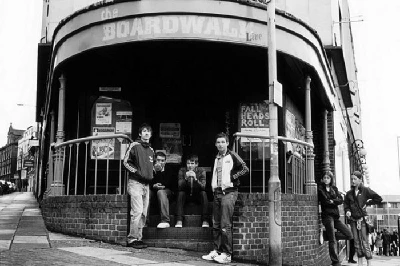 George Haigh reflects on the Arctic Monkeys' history and examines their second album 'Favourite Worst Nightmare', which celebrates its tenth anniversary this year
live reviews
---
Arena, Manchester, 7/9/2018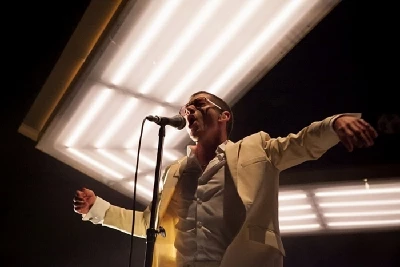 Harry Sheriff enjoys Arctic Monkeys 'Tranquility Base Hotel and Casino' tour at the Arena in Manchester.
Arctic Monkeys
Echo Arena, Liverpool, 9/11/2011
Don Valley, Sheffield, 10/6/2011
Leadmill, Sheffield, 22/4/2007
Plug, Sheffield, 22/10/2005
Cluny, Newcastle, 1/8/2005
features
---
Profile (2005)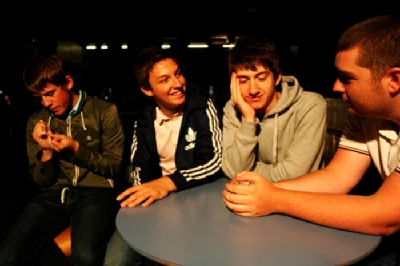 Sheffield teenage indie guitar heroes Arctic Monkeys have recently reached the top of the singles chart with their second single and are being hyped as the next big thing. Jon Rogers sees potential, but pleas also for caution
photography
---
Photoscapes (2018)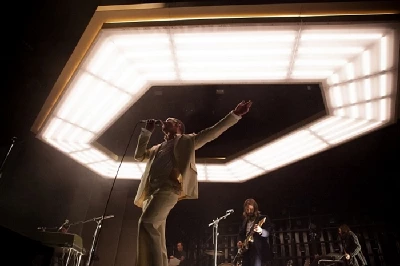 Marie Hazelwood photographs Arctic Monkeys at the Manchester Arena on their latest UK tour.
related articles
---
Last Shadow Puppets: Live Review (2016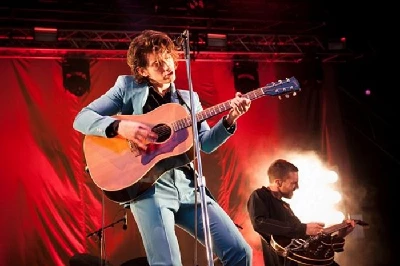 Harry Sherriff watches the Last Shadow Puppets, the side project of Miles Kane and the Arctic Monkeys' Alex Turner, play a n often surprising show at the Castlefield Bowl in Manchester to promote their just released second album, 'Everything You've Come to Expect'
Pennyblackmusic Regular Contributors
---