---
published: 25 / 2 / 2005
---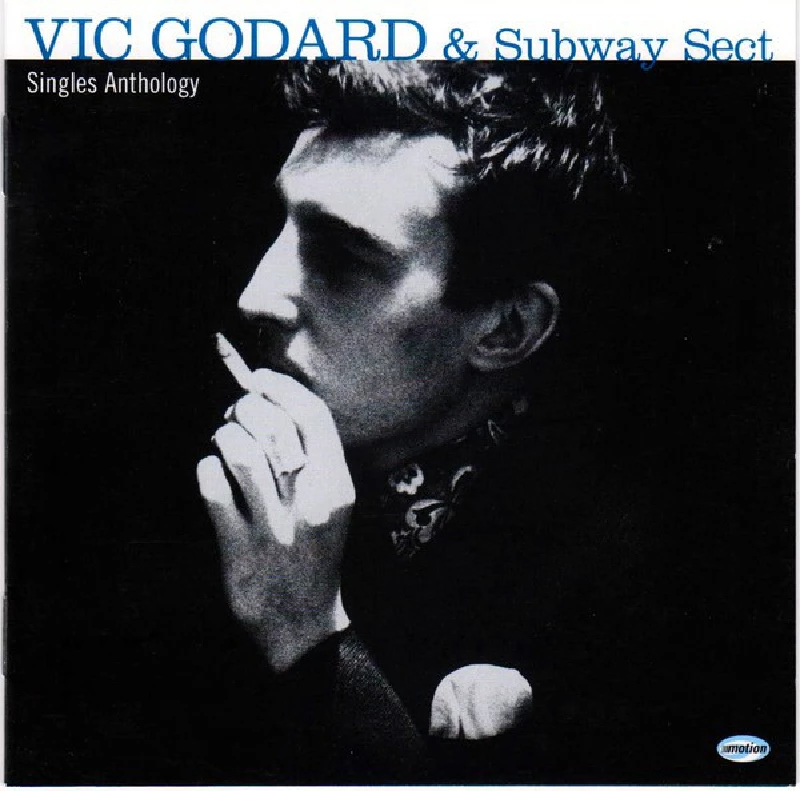 intro
Eclectic and definitive singles collection from one-time punk and permanent musical outsider, Vic Godard and his on-off band the Subway Sect
Everyone is a prostitute/singing their song in prison" sings Vic Godard as an opening line on the Subway Sect's first single, brittle punk anthem 'Nobody's Scared'. Godard. however, despite this doomy early assertion, has always been a single-minded outsider in the music business, remaining permanantly unfazed by hype or fashion, and wantonly out-of-step with the rest of musical culture. 'Singles Anthology', the new 24 song retrospective of Godard and his on-off-on-again band the Subway Sect, highlights all eleven of the singles he has recorded during his sporadic, now nearly thirty year long career, and all but two of their B-sides. It is a compelling, fascinating collection which finds the ever restless Godard flitting from being one of the first pioneers of punk to a crooning Cole Porter type swingster, and from being a blissed-out popster to a bangri and hip-hop influenced electronica experimentalist. Godard first came to notoriety as a London-based teenager when the Subway Sect played its debut show at 1976's legendary 100 Club Punk Festival as the opening act on a bill which also included the Sex Pistols, the Clash, the Buzzcocks, Siouxsie and the Banshees and the Vibrators. The Subway Sect had formed a few days previously when Godard and his friends, Bob Ward, Paul Myers and Rob Symmons, who had all begun to hang out together at Sex Pistols shows, were invited by Malcolm McLaren, the Pistols' manager, in true DIY punk fashion to form a band to expand the festival''s line-up. This early, definitive line-up of the Subway Sect toured with the Clash on their 1977 'White Riot' tour and recorded two classic singles in 1978 in the shape of 'Nobody's Scared' and its follow-up, the organ-driven, frenzied 'Anthem'. Yet, despite 'Ambition' selling 20, 000 copies on the independent chart, an album's worth of material was lost and manager Bernie Rhodes (who also managed the Clash) decided to sack all the band except for Godard. Commercial suicide would quickly become a lifelong habit for Godard. When he re-emerged two years later with a new incarnation of the Subway Sect, his debut album '"What's the Matter, Boy ?' and next two singles, 'Split Up the Money' and 'Stop that Girl' would show themselves to be influenced by Lonnie Donegan and 50's skiffle. His next move would find him looking even further back into the past, and reinventing himself again, this time as a 40's-style tuxedo-wearing crooner for his second album, 'Songs for Sale' (1982) and its singles 'Stamp of a Vamp' and 'Hey Now (I'm in Love)'. It was a move which would antagonise many of his former punk fans, leading to trouble at many gigs and at one infamous show in Liverpool at which he was playing support to Bauhaus to Godard being bottled off stage. He would later describe this period with typical gleeful belligerence as "the most satisfying rebellion that I have ever been part of." After his third album, the jazz-influenced 'T.R.O.U.B.L.E' (1984) and its single 'Holiday Hymn', were delayed by record company politics for two years, Godard quit music for nearly a decade and became a postman, only eventually returning in 1992 with the Edwyn Collins-produced album 'The End of The Surrey People'. The 'End of the Surrey People' and its singles 'Johnny Thunders' and 'Won't Turn Back', like his mentor's former band, Orange Juice, have a breezy jangle- pop sound. Godard's second most recent album, 1998's 'Long Term Side Effect' and its single 'No Love (Now)' have found him toying with an accordion and a gospel-tinged piano. His sixth and latest album, 'Sansend' (2002),the first to use the Subway Sect moniker since 'Songs for Sale', and the single off that, 'Lazy So and So', meanwhile were both recorded on computer and has him experimenting with funky hip hop and Indian rhythms. There have been other compilations in the past of Godard and the Subway Sect's work. ' Singles Anthology' , however, is the most complete retrospective of his career to date, showcasing all sides of his schizophrenic musical personality. One gets the impression that Godard will perhaps be little bothered how well it sells. The joy for him is simply in creating music and remaining different. For both old and new fans alike,'Singles Anthology' is an excellent overview of his wayward and extraordinary career.
Track Listing:-
1
Nobody's Scared
2
Don't Split It
3
Ambition
4
Different Story
5
Split Up The Money
6
Out Of Touch
7
Stop That Girl
8
Instrumentally Scared
9
Vertical Integration
10
Stamp Of A Vamp
11
Hey Now (I'm In Love)
12
Mr. Bennett
13
Holiday Hymn
14
T.R.O.U.B.L.E.
15
Johnny Thunders
16
Imbalance
17
Won't Turn Back
18
Won't Turn Back (Dennis Bovell Dub)
19
Let Conscience Be Your Guide
20
Same Mistakes
21
No Love (Now)
22
She's My Best Friend
23
Place We Used To Live
24
Lazy So And So
Pennyblackmusic Regular Contributors
---