---
7 Seconds
-

Take It Back, Take It On, Take It Over
published: 19 / 11 / 2004
---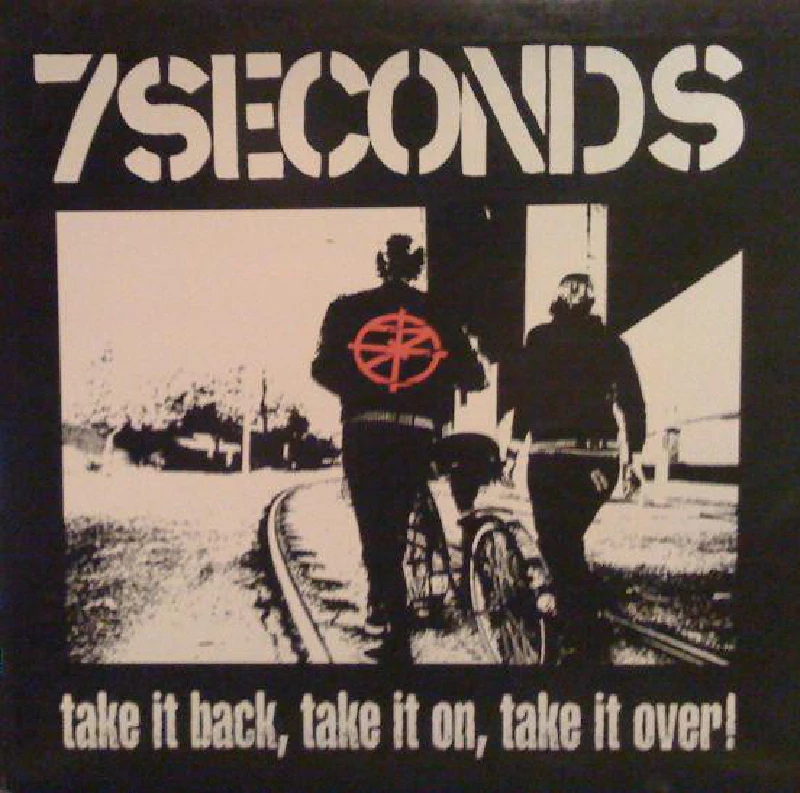 intro
Slow-growing, but immacualately produced 13th album from fast-becoming legendary Californian punks, 7 Seconds
Sporting one of those titles that creates havoc with literary print, reviews such as this and most people's computer music collections, 7 Seconds latest offering, 'Take It Back, Take It On, Take It Over' (from now on referred to as Take It…), is one of those albums that takes its time to impress. The fast-branded punk alternating with melodic vocals means there is little to get your teeth into before the next track has come and gone as quickly as its predecessor. Bizarrely added as first supporting act to hardcore supremos, Sick Of It All, on the current Eastpak Resistance Tour, 7 Seconds do originate from this scene but truly stand out for incompatibility reasons rather than musical genius. It is after you have got through the initial shock of this veloco-punk that the album rolls out as smoothly as it ought, with a few changes in tempo, generally enjoying the fluid rapidity of high-octane power chords that easily transcend even the more authentic of pseudo-hardcore bands around. 'Still On It', with its melodic, almost sing-a-long chorus, has the best shout for lead track on 'Take It…' setting the tone with the openings riffs and making amends for the few present tracks that rely on all too often repeated segments, which become tedious even after a short while. As a whole, the record feels mixed as to its quality. 'Where Is The Danger?' evidences this with some especially rushed riffs and vocals before the catchy guitaring and chorus come across as a real treat. This schizophrenia-like indifference towards song construction is a certain faux pas as far as this album is concerned: a certain shame considering the band's abilities. One can tell that 7 Seconds have been around a while as the songs are technically flawless, after all this is album number 13, yet they remain as fresh to the scene as if they were new-starters: if this is your preferred style of music then you definitely won't be disappointed. It is also noticeable that the production on the album is immaculate, courtesy of punk legend Bill Stevenson, which imparts a sense of modernism in this long-standing band. 'Take It...' can in no way be seen as 7 Seconds re-inventing themselves as it differs very little from previous releases. The album continues the Californian-styled punk that we have come to expect from the American outfit but is far from the branding hardcore more commonly associated with the band, which may be a result of frontman, Kevin Seconds, more affable vocals than the gruff hardcore norm. Having appeared to put a dampener on this record, it must be noted that many of the tracks will interest the newer fans, whilst the record as a whole will please older, yet not necessarily wiser fans of this fast-becoming legendary band.
Track Listing:-
1
All Came Undone
2
Meant To Be My Own
3
This Is Temporary
4
My Band, Our Crew
5
Still On It
6
Say My Thanks
7
Big Fall
8
Stand Here And Just Stare
9
Where Is The Danger?
10
Big Hardcore Mystery
11
Panic Attack
12
Our Core
13
Breaking News
14
One Friend Too Many
15
Y.P.H.
16
Your Frustration
17
Rules To Follow
Pennyblackmusic Regular Contributors
---