---
Misty's Big Adventure
-

And Their Place In The Solar Hi-Fi System
published: 24 / 9 / 2004
---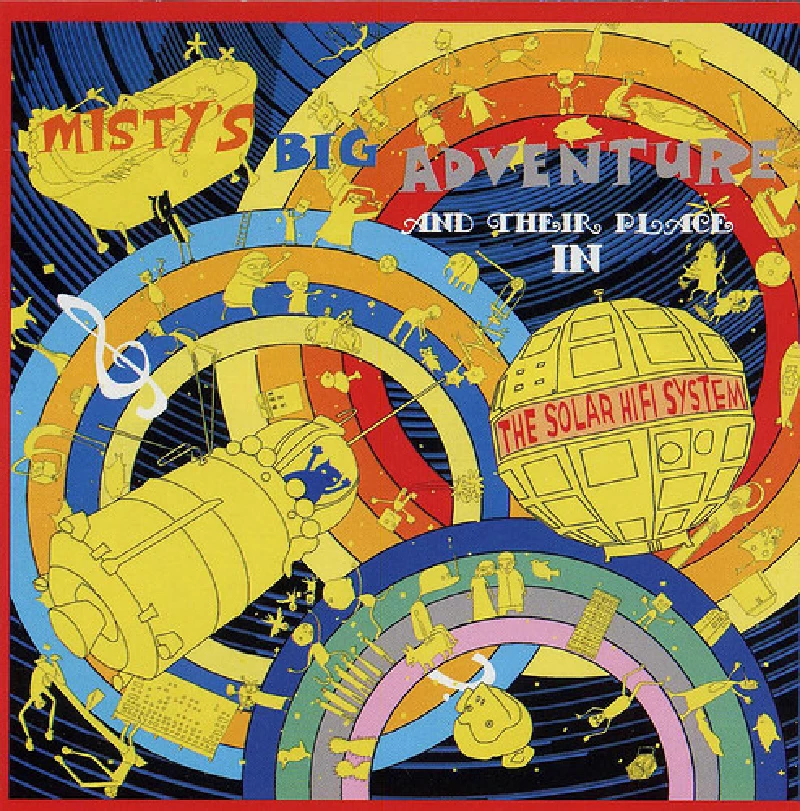 intro
Eccentric and whimsical guitar-based pop on debut album from Birmingham-based group Misty's Big Adventure, whose sunny sound proves to be the perfect antidote to the autumn weather
Misty's bandleader Grandmaster Gareth is a favourite of John Peel, apparently. While this is usually a sign that the act in question is talented, one way or another, it is not always a recommendation of something that's going to be easy. Fortunately the Bimingham-based band have decided to make themselves fairly accessible, so what we have hear is a collection of loosely guitar-based music with a whimsical bent. Gareth also bears a slight resemblance to Cut Chemist, the mastermind beat-juggler behind hip-hop stars Jurassic 5. This is not as wayward a comparison as it may seem at first. Both are interested in pushing their chosen form of music to places people had not previously thought of pushing it. In Cut Chemist's case, it's a case of melding hip-hop with funk and Latin American sounds. For Gareth, it's more a case of melding indie-pop with childrens' television theme tunes. Done badly, this sort of thing can be disastrous. It's not far from here to twee, meaningless nonsense. Fortunately, Gareth and his crew are more than up to the task, as proved on his previous solo venture, last year's 'One Minute Melodies', a compendium of short, sweet songs, all around the minute mark. For this one, things are more substantial – in stature, if not in tone. Close comparisons could be made with bands such as Fonda 500, although there's more than a touch of Ben Folds about some of these songs, particularly 'I'm Cool With a Capital C', whose infectious chorus ("walking around with my head to the ground, saying 'I'm so cool with a capital C'") can't fail to raise a smile. The Ben Folds comparison has a lot to do with Grandmaster Gareth's voice, which is part-indie, part-Vegas lounge singer. The album does occasionally veer off into children's TV noodling, but by and large the band manages to keep control of the good ship Misty's. While much of it is Folds/Fonda/Bonzo Dog Doo Dah Band-style whimsy, there are moments when the songs grab you by throat and make you listen to the words, which occasionally turn out to be more than mere fooling around. Overall, it's a fun, sunny record – a good antidote to the autumn weather – and one that shows an unexpected maturity and even emotional depth on repeated listening.
Track Listing:-
1
Misty's Big Adventure
2
Biscuit Tin
3
Night Time Better Than The Day Time
4
Home Taping's Killing Music
5
Circles, Squares And I Blame The Parents
6
I Am Cool With A Capital C
7
I Killed The Neighbours
8
Mulling It Over
9
A Dog Like You
10
Singsong
11
Fighting For My Life
12
Remind Me A Song
13
They're Controlling Our Minds
14
Hey Man!
15
Two Brains
interviews
---
Interview (2004)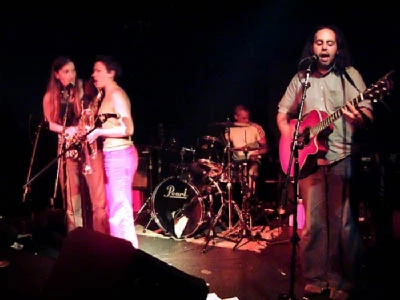 Quirky Birmingham eight piece Misty's Big Adventure have just released their debut album. Frontman Grandmaster Gareth talks to Anthony Dhanendran about it and the band's eight year history
reviews
---
Cool With A Capital C (2002)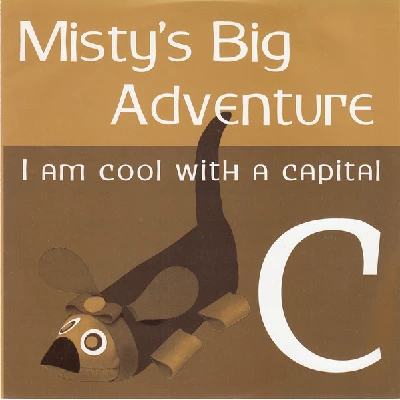 "Enormously entertaining n " debut single from new Birmingham nine piece group, with a trad jazz influence
Pennyblackmusic Regular Contributors
---