---
Wobblies
-

How It May Be Lawful And Fitting...
published: 13 / 5 / 2004
---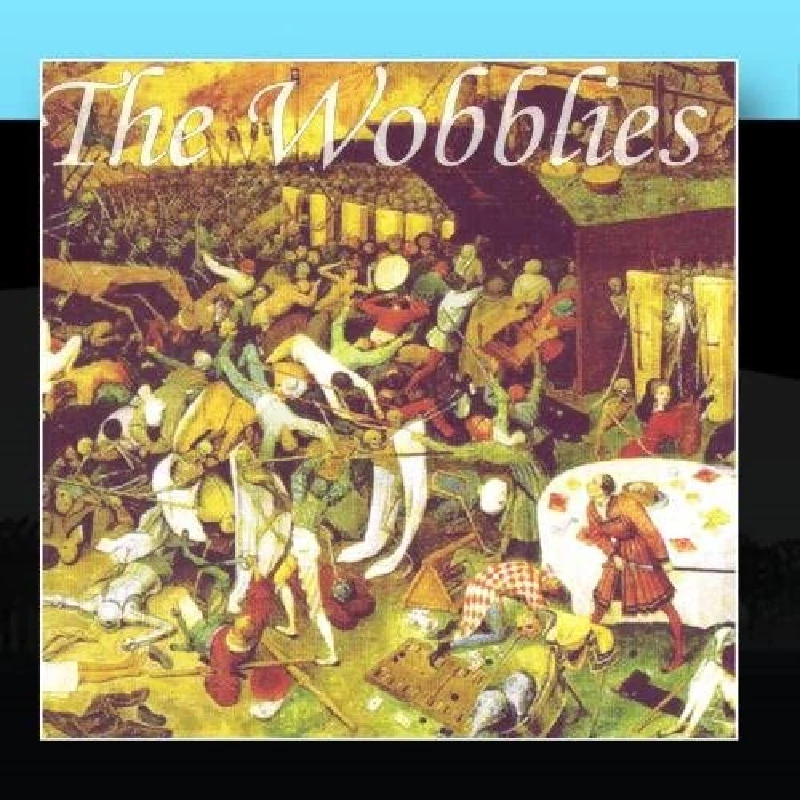 intro
Impressive, but challenging third album from New York-based hardcoretrio, the Wobblies, which finds them pushing towards a slightly more softer-edged direction
Rumours have circulated for over a year before its release that the Wobblies' new album is a much more mellow offering. The group, a hardcore punk trio from New York, have, in the eight years since they first formed in 1996, and across the course of their previous two albums, 'I Have Some Language' (1999) and 'Padron' (2002), relished in a reputation for being confrontational. There have been occasional hints though of a softer side. One track, 'Favourite Shapes' on 'I Have Some Language' combined dark with light, and had a bubbly pop tune skittering in and out of the band's usual discordance. 'Share a Little Medication' (2003), a one-off mini album from Gallus Mag, the temporary side project of Wobblies frontman Mike Griffin, also proved to be a bruised and surprisingly elegiac and moving tribute to his city in turmoil after the events of 9/11. On the Wobblies' third album , 'How It May Be Lawful and Fitting to Use Falsehood as Medicine, and for the Benefit of Those Who Wish to Be Deceived', or 'How It May Be Lawful and Fitting..." to give it its shorter title, things, however, return at least initially to basics, and take off from where they left off on 'Padron'. The front cover of the new album is a reproduction of 'The Triumphs of Death', an apocalyptic religious painting by the sixteenth century Dutch painter Pieter Bruegel the elder, which displays a great battle in which the living are destroyed by the skeletons of the dead. Inside a photo shows a man about to stab another man bent over a console in the back with a knife, and the music on 'Car Bomb Rally Song', 'Anti-State Activity' and the other first few songs on 'How It May Be Lawful and Fitting...'is suitably harsh. Russ Aldertone's bass rumbles abrasively. Drummer Michael Hoffman wields his drum sticks like mallets being used to knock fence posts into a particulary dry and hardened patch of land, while Griffin strikes his three chord guitar lines with such constant vehemence that one can imagine that his fingers have been left stubbed and bloody. His clipped lyrics conjure up a paranoiac '1984'-ish world in which both the state and terrorists are as unhinged and as soiled as one another. While there is always melody hidden in even the rawest of the Wobblies' work, songs end with the same impact as blocks of flats being demolished. The Wobblies are on solid, but regular terrain. As the album progresses and it reaches its middle segment, things, however, start to change. The fifth track, the six minute 'The Mark', which is about the psychological damage done to a salesman after he is carjacked, begins life as a lo-fi slacker pop number. It uses jangling, slightly shrill guitars, and Griffin's voice is reduced on it from its usual belligerent bellow to a lilting husk. Distortion hooks back in around about the two minute point, but there is more still to come. The ninth track, 'Revenge for the Opium Wars', a blackly comic tale of a nightmarish visit to a Chinese acupuncturist, is similarly softer-edged. The tenth track, 'This Land is Empty', is also in the same vein. By the time of the twelfth and final number, 'The Poisoned Tree', the change is complete. A stirring hymn against nihilism and negative behaviour, it owes a debt far more to Pavement than the band's regular influences of Husker Du, the Minutemen and Mission of Burma, and, thowing in some handclaps, closes the album on a breezy and positive note. 'How It May Be Lawful and Fitting...'succesfully merges the old with the new. While a partial rather than a full transformation, it reveals that there is more than one dimension, as long suspected, to the Wobblies' distinctive personality. The Wobblies have always been challenging, and, by defying easy categorisation, 'How to be Lawful and Fitting...'is again challenging. Where this intriguing and demanding New York trio may go next now is anyone's guess.
Track Listing:-
reviews
---
Padron (2002)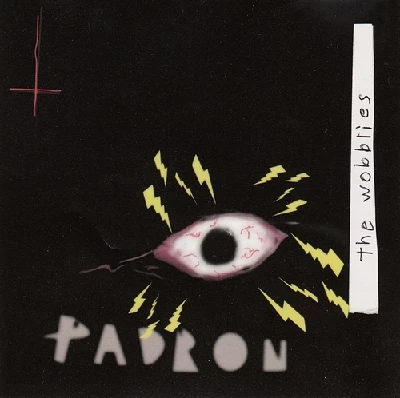 "Shocking, but effective" second album from uncompromising New York based trio,who draw comparisions with the Minutemen, Husker Du and Mission in Burma
I Have Some Language (2001)
Pennyblackmusic Regular Contributors
---