---
Chimp
-

Can't Stop, on Fire
published: 11 / 4 / 2004
---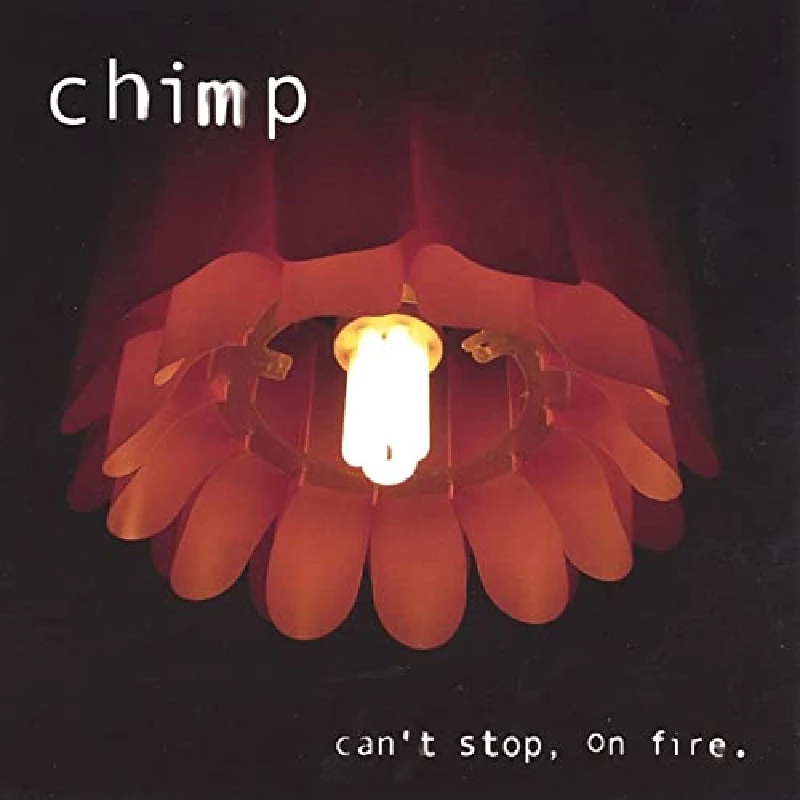 intro
Beautiful and mellow Americana from Sussex-based group Chimp, which is deserving of a much wider audience
What you might expect from Chimp's superbly titled 'Can't Stop, On Fire' is some sort of White Stripes-style raw blues, or perhaps a punk workout. In fact, what you get is an album of mellow Americana-styled tracks. It begins with a brace of songs in the style of recent favourites Candidate, deftly mixing influences from across the Atlantic with stylings from more familiar shores. It continues the mellow theme the whole way through, at times sounding like Dave Gedge's Cinerama or Tindersticks. The instrumentation and production are polished throughout, and allow the depth of the songwriting and character of the multiple vocalists to shine through. Lead vocalist Laurence Collyer has a voice that perfectly fits the laid back, but slightly menacing sound of Chimp, and the songs seem to be a genuine joint enterprise between the ten people who make up the band. It may be the size of the band that means that the music is embracing and encompassing – it's good dusk music, meant to be heard on the stoop, with rye whiskey in hand, as the night closes in. It is fair to say, though, that there's little market in Britain for this kind of thing. Despite the abundance of country-influenced American acts, fashion tends toward the more blues-styled side of things. This is music that falls in between the gaps – having absorbed the influences of the past, and recreated them as something new and fresh, they come out as being neither as listener-friendly as Coldplay or Travis (the nearest, but misleading, mainstream comparisons) or as exotic or charged-up as foreigners Lambchop or the White Stripes. That's not to suggest they should change a thing, but the shame is that Chimp (despite the band name) deserve a wider audience. Americana fans who pick this up won't be disappointed.
Track Listing:-
1
radio deutsche welle
2
hope, don't chase it down
3
my mistake
4
falling out
5
green street
6
mir
7
hold on
8
i learned everything i know...
9
ocean between
10
sunchaser
11
the ageing taxi driver
12
500 hawaiian guitars
13
if it came down to
14
lakeside
Pennyblackmusic Regular Contributors
---