---
Chameleons
-

This Never Ending Now
published: 14 / 11 / 2002
---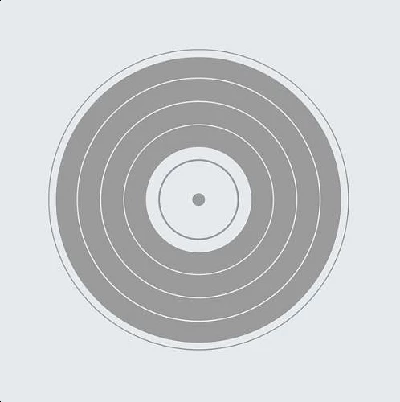 intro
Collection of 12 re-recorded Chameleons classics, largely taken from their first 3 albums, which takes away the hardness of the originals, but that loses none of their power
'The Never Ending Now' was until recently going to be called 'Strip 2'. It is an album of 12 re-recorded Chameleons classics, and features reworkings of songs from their first 3 albums, 'Script of the Bridge' (1983), 'What Does Anything Mean Basically ?' (1985) and Strange Times' (1987), and also 2 tracks, 'All Around' and 'Miracles and Wonders' from last year's 'Why Call It Anything ?' The collection starts with one of the group's earliest tracks, 'The Fan and the Bellows', which did not appear on any of the above albums, but on a US only compilation, which featured tracks from '81 to '83. 'The Fan and the Bellows' was a song that vocalist Mark Burgess refused ever to play again, until he was hassled by a fan into changing his mind. The Chameleons then put it back into their live set when they played some semi-acoustic shows last year. The reason for its omission from their set was because Mark is now in love with his stunning girlfriend, Daniella, so he felt that it was inappropriate to sing this early song about masturbation, which was written when he was still as spotty teenager. Acoustically it is not as savage as its original version, but none of these tracks are. I have interviewed Mark many times over the years, and on the first occasion that I spoke to him, the Chameleons had broken up and with some years to go until they reformed at the end of 2000, he was at that stage in his third post Chameleons band, Invincible. He was working with ex-Wonky Alice guitarist, Yves Altand. Yves is now back with Wonky Alice, but taught him then to use his voice as an instrument, while before he had always had a shouty vocal style. The band have reworked the rest of songs with mostly acoustic arrangements, but also throw in the odd bit of electric guitar. Again, as with all Chameleons releleases, the sleeve is graced with a great painting by guitarist Reg Smithies, which this time features question mark birds flying. This is a great album for early morning or late at night, and for when you want to listen to the Chameleons, but can't take the hardness of the originals. On this album Mark has done Yves proud with his vocal delivery. The album is tailed off by an electric cover of David Bowie's 'Moonage Daydream'. Class stuff indeed, which is followed by some messing around and Mark's laughter.
Track Listing:-
1
The Fan And The Bellows
2
Tears
3
Intrigue In Tangiers
4
Is It Any Wonder?
5
Seriocity
6
Swamp Thing
7
All Around
8
Second Skin
9
Home Is Where The Heart Is
10
Miracles And Wonders
11
View From A Hill
12
Moonage Daydream
favourite album
---
Script of the Bridge (2008)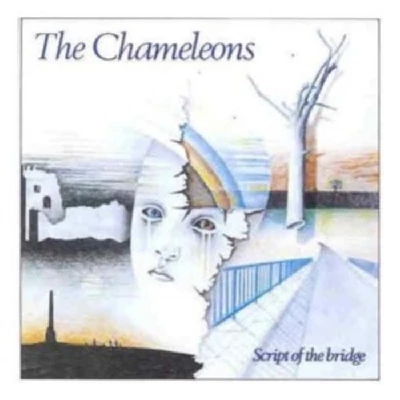 Anthony Strutt writes about Manchester post punk group the Chameleons' 1983 debut album, 'Script of the Bridge', which has just been re-released in a 25th anniversary double CD remastered edition
related articles
---
Chameleons Vox: Live Review (2014
Tony Gaughan watches Chameleons Vox, which features original Chameleons bassist Mark Burgess, in an excellent show play all of Burgess' former band's 1982 classic debut album, 'Script of the Bridge' at Broadcast in Glasgow
Pennyblackmusic Regular Contributors
---