---
Sophie Ellis-Bextor
-

Sophie Ellis-Bextor's Kitchen Disco - Live at The London Palladium
published: 7 / 1 / 2023
---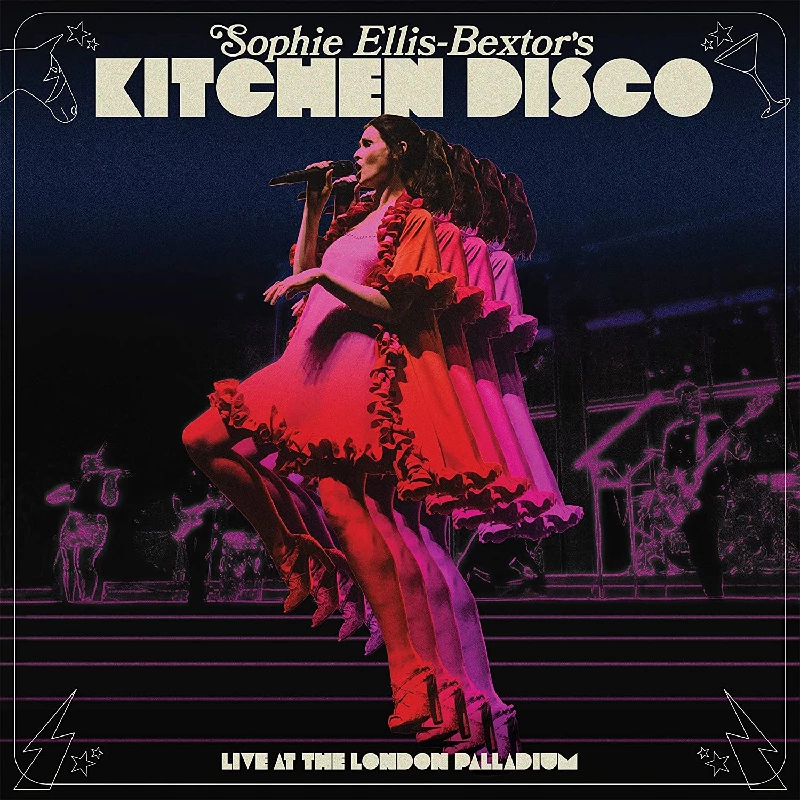 intro
Energetic and high-spirited but versatile live album from Sophie Ellis-Bextor which was recorded at the London Palladium and inspired by her popular kitchen disco live streams which she recorded during lockdown
As many of us will recall, Sophie Ellis-Bextor's live-streamed kitchen discos did much to cheer up those dreary lockdown days. Helped by her musician/producer husband, Richard Jones, who filmed the chaotic Friday night house parties, Sophie donned a sequinned catsuit and sang her heart out as the couple's five young sons wandered in and out of the scene. This proved hugely popular and quickly gained Sophie a regular audience of many thousands. Always skilled at marketing and with great entrepreneurial flair, Sophie subsequently turned this simple concept into a brand - and brought the populist touch to the stage by swapping the comfort of her suburban London home for the commotion of the live arenas and theatres of her 2022 tour. Sophie has now released her first live album – available digitally and on double CD - capturing that feel-good spirit. The record was mainly drawn from her sold-out London Palladium performances. "Did anybody else impulse-buy a horse during lockdown? Nah? Just me....", Sophie says to her audience at the start of the Palladium show. Though it turns out the horse was a life-sized plastic creature that doubles as a stage prop. Sophie's professional persona is part Sunday School teacher, part cheeky clubland performer – but it is an infectious mix. "Maybe I should loosen my dressing gown," she suggests at one point, adding, "Who knows where the night will take us?" Where the new album does take us is on a career-spanning ride from her early solo hits "Murder On The Dancefloor" and "Take Me Home (A Girl Like Me)" through to this year's "Hypnotized", a single made with electro artist Wuh Oh. Along the way the record romps through floor-filling classics like ABBA's "Dancing Queen" and Charles Khan's "Ain't Nobody". During her tour, to recreate the free-for-all feel of her kitchen-based live-streams, Sophie used a wheel of fortune which she'd spin to determine the next number – a stunt once used by Elvis Costello when he performed his "Spectacular Spinning Songbook". For Sophie, the wheel threw up favourites like Madness's "Our House" and Lionel Richie's "All Night Long". There is a mid-concert medley of clubland favourites including her own "Groovejet (If This Ain't Love" and she also takes on one of Madonna's mightiest songs, "Like A Prayer" and completely gets away with it! Braver still, for her big early hit "Murder On The Dancefloor" Sophie brings out her children and is joined by her husband on bass - which was clearly a highlight for the live audience. This is a high-spirited and frivolous album – but it does underscore Sophie Ellis-Bextor's huge versatility and the sheer professionalism lurking beneath the happy family image. "Kitchen Disco..." is sure to be a popular choice for this year's festive parties.
Track Listing:-
1
Take Me Home (A Girl Like Me) (Live)
2
Disco Inferno (Live)
3
Wild Forever (Live)
4
All Night Long (Live)
5
Hypnotized (Live)
6
Mixed Up World (Live)
7
Young Blood (Live)
8
There Are Worse Things I Could Do (Live)
9
Love Is A Camera (Instrumental) (Live)
10
Dancing Queen (Live)
11
Medley: Get Over You / Lady (Hear me Tonight) / Groovejet / Sing it Back (Live)
12
Crying At The Discotheque (Live)
13
Like A Prayer (Live)
14
Heartbreak (Make Me A Dancer) (Live)
15
Murder On The Dancefloor (Live)
16
Our House (Live)
17
My Favourite Things (Live)
18
Ainâ™t Nobody (Live)
19
Ballroom Blitz (Live)
20
Yes Sir, I Can Boogie (Live)
21
Music Gets The Best Of Me (Live)
22
Bittersweet (Live)
23
Walking on Broken Glass (Live)
24
Love Is You (Live)
Band Links:-
https://sophieellisbextor.net/
https://www.facebook.com/SophieEllisBextor
https://twitter.com/SophieEB
Label Links:-
http://cookingvinyl.com/
https://twitter.com/cookingvinyl
https://www.youtube.com/user/cookingvinylrecords
https://instagram.com/cookingvinyl/
https://www.facebook.com/cookingvinylrecords
Play in YouTube:-
Have a Listen:-
interviews
---
Interview (2020)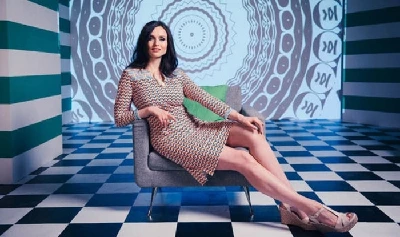 Sophie Ellis-Bextor tells Nick Dent-Robinson where her Kitchen Disco inspiration came from and where it's going next.
Interview (2020)
reviews
---
Hana (2023)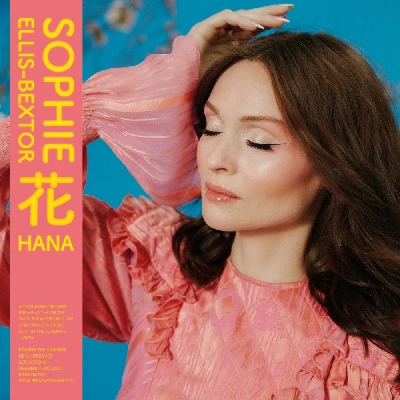 Versatile first album of new songs in seven years from Sophie Ellis-Bextor which takes some of its musical inspiration from Far Eastern culture
Catch You (2007)
Pennyblackmusic Regular Contributors
---