---
John Mayall
-

The Sun is Shining Down
published: 23 / 5 / 2022
---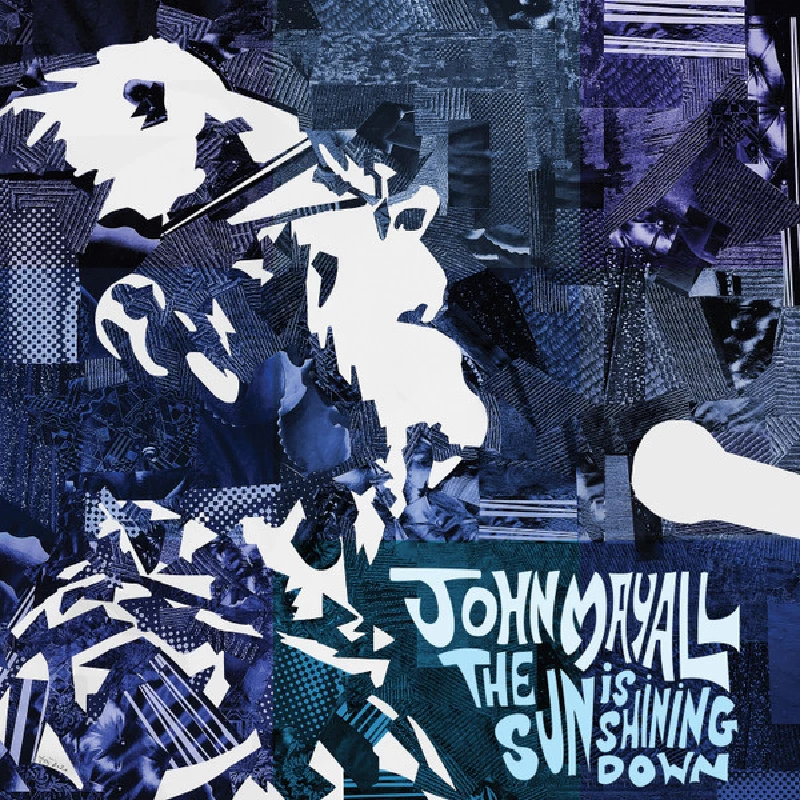 intro
Latest album from John Mayall reminds us why he is known as the godfather of British Blues, as, working with a fantastic array of contemporary musicians, he proves still has what it takes to please his fans as he approaches his ninetieth birthday next year
The title track of John Mayall's latest album, 'The Sun Is Shining Down', gives us an insight into his attitude to life and his remarkable career. It's all about where he is up to, surrounded by good friends, who happen to be talented musicians, living in California, where the sun is shining down. It's a positive view, "not bad for some old Brit" as he sings. I got to see him about seven years ago in Buxton. It was a great concert and he was out there on the merch stall afterwards signing autographs and chatting to his fans. His music was my first introduction to the British Blues scene and I enjoyed his collaborations with American and Chicago blues musicians once he moved to the States in the late 1960s. As a teenage fan of Blues and Underground music in Manchester in the mid sixties I was aware that he had been brought up over the border in Cheshire and we thought of him as an honorary Mancunian. The story was he lived in a treehouse at the bottom of his parents' garden in Cheadle until Alexis Korner encouraged him to make the move to London. Who knows! But we all knew his Bluesbreakers Band had nurtured some of the best musicians of our generation including Eric Clapton, Peter Green and Mick Taylor. The first bars of the first track, 'Hungry and Ready', took me right back to those teenage years. Mayall has written six of the ten tracks, Others include Bernard Allison's 'Chills and Thrills', Bobby Rush's 'I'm as Good as Gone', Roosevelt Sykes' 'Driving Wheel' and Tinsley Ellis and Margaret Sampson's 'A Quitter Never Wins'. Lyrics cover familiar blues ground, with a freewheeling approach to love and life. Sometimes you have to suspend your disbelief, when you recall that the man singing was born in 1933. But age has never been an issue for blues singers and Mayall is up there with the elder statesmen. His voice has deepened and mellowed with time but his style is still very much his own. For this album he has surrounded himself with a fantastic array of musicians. Scarlet Rivera, who so memorably joined Dylan on the Rolling Thunder Revue tour, plays violin on 'Got To Find A Better Way' and 'Deep Blue Sea'. Chicago blues guitarist Melvin Taylor is on 'Driving Wheel' and 'Hungry and Ready'. Marcus King, a fast rising roots rocker, appears on 'Can't Take No More'. Mike Campbell from the Heartbreakers plays on 'Chills and Thrills'. Jake Shimabukuro adds his Hawaiian electric ukulele to 'One Special Lady' and Americana musician Buddy Miller plays on I'm as 'Good as Gone'. Once more Mayall is working with his long established rhythm section of Austin's Carolyn Wonderland on guitar, Greg Rzab on bass and Jay Davenport on drums . There is also a brass section with Ron Dziubla on saxophone, Mark Pender on trumpet and Richard A Rosenberg on trombone. And of course, there's Mayall's trademark harmonica too. Mayall still has the ability to connect with a diverse mix of emerging and established musicians through his music, giving them the benefit of his reputation and experience and in turn being inspired by them. He has a remarkable energy, attitude and legacy. He sums it up when he writes "I couldn't be happier with the new record."" This album was recorded at Bobby Krieger's Horse Latitude Studios and it's been produced by Eric Corne, who says of it "John shines throughout this album, exuding a joy and gratitude that are infectious. We want to give it all back to him." This is his fifth studio album for Forty Below Records, a partnership that began with 'A Special Life' in 2014.
Track Listing:-
1
Hungry And Ready
2
Can't Take No More
3
I'm As Good As Gone
4
Got To Find A Better Way
5
Chills And Thrills
6
One Special Lady
7
A Quitter Never Wins
8
Deep Blue Sea
9
Driving Wheel
10
The Sun Is Shining Down
Band Links:-
https://www.johnmayall.com/
https://www.facebook.com/JohnMayall/
Play in YouTube:-
Have a Listen:-
interviews
---
Interview (2019)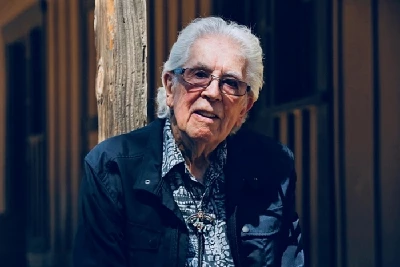 On the heels of new album, 'Nobody Told Me', and looking forward to an extensive UK tour in November with new guitarist Carolyn Wonderland plus Greg Rzab and Jay Davenport, Lisa Torem finds that British blues legend John Mayall has much to talk about.
Pennyblackmusic Regular Contributors
---