---
published: 18 / 10 / 2021
---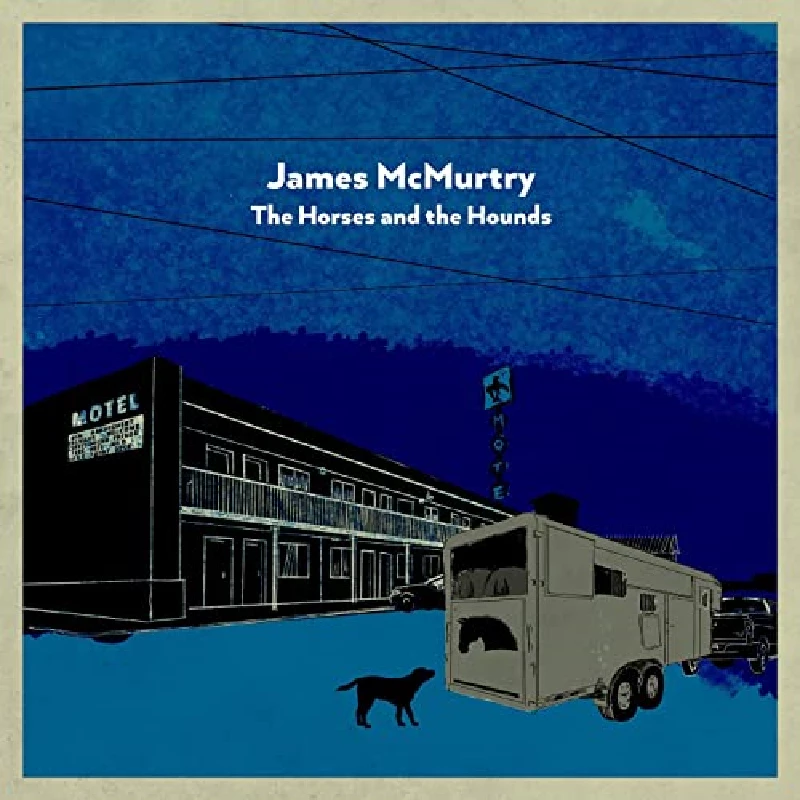 intro
First new album in seven years from singer songwriter and guitarist James McMurtry which features killer stories and raucous guitar
James McMurtry has just released his first album in seven years. His producer of choice here is Ross Hogarth, known for working with John Fogerty and Keb' Mo'. But whether in the studio or out, McMurtry has captured the imagination of devout followers. Not since Dylan, Waits or Chapin has a male storyteller shaken the poetic trees to such a detailed extent. Known for lyrical epiphanies like 'Choctaw Bingo,' it was hard to imagine that this contemporary bard could stun again, yet his new album, 'The Horses and the Hounds' is a storytelling jewel that celebrates McMurtry's gravel voice, truthful swagger and attention to cultural detail. The opener, 'Canola Fields' begins with gentle strums that lead to a forceful rhythm. Here, the songwriter dreams, "never knew where my old Lincoln would take me" and then describes a "white-knuckle ride from Santa Cruz." We know he's troubled: "whiskey would push me to extremes," yet on the chorus, we hear hope – he begs "Marie" to bring him to his senses, but that relationship isn't an easy one either: "Cashing in on a thirty-year crush; you can't be young to do that…" Like so many of us, he juggles "kids and careers and a vague sense of order." As in his past works, McMurtry throws cold water on the colourless face of compliance. Musically, there's a sharp, electric guitar solo. 'If It Don't Bleed' reveals a harsh reflection on everyman troubles. "If I'd had a lick of sense, I would've figured it out by now," he cries. Further examples of his confusion follow. 'Operation Never Mind' has political overtones and references the ghosts of Vietnam. He observes: "No one sees it on TV." 'Jackie' never complains. This heartbreaking word-salad includes colourful characters and is embellished with beautiful strings and set against a bed of natural surroundings. Although on 'Vaquero,' McMurtry sings the chorus in Spanish, the emotional effect comes clearly across. Interestingly, the high-pitched, instrumental line juxtaposes McMurtry's sandpapery voice. The title song, 'The Horses and the Hounds' features the most truculent riffs and driving beats, as well as a wellspring of subtle harmonies. Here, a disenchanted trucker laments his failed love affairs and heedlessly heads to the next stop. 'Ft. Walton Wake-up Call,' in contrast, has a dreamier guitar landscape, but the lyrics are gut--wrenching. "Pork chops and eggs ought to save the romance," McMurtry grumbles. On the chorus, he lightens up against a maelstrom of electronics. 'What's the Matter' is fast-paced and one of the most reflective relationship songs I've ever heard. It's an honest dialogue between a man and his partner with tremendous insights. Musically, there's a middle-eastern edginess. The country-flavored closer, 'Blackberry Winter' finds the singer engaging in a higher-pitch, making no bones about his emotional unavailability: "I don't pick up on signs like I ought to." This is one hell-of-a record.
Track Listing:-
1
Canola Fields
2
If It Don't Bleed
3
Operation Never Mind
4
Jackie
5
Decent Man
6
Vaquero
7
The Horses and the Hounds
8
Ft. Walton Wake-Up Call
9
What's the Matter
10
Blackberry Winter
Band Links:-
https://www.jamesmcmurtry.com/
https://www.facebook.com/JamesMcMurtry/
https://twitter.com/jamesmcmurtry
Label Links:-
http://newwestrecords.com/
https://www.facebook.com/newwestrecords
https://plus.google.com/+NewWestRecords/posts
https://twitter.com/newwestrecords
http://newwestrecords.tumblr.com/
https://www.youtube.com/user/NewWestRecords
Play in YouTube:-
Have a Listen:-
interviews
---
Interview (2021)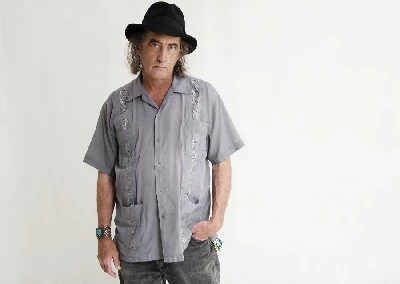 Austin, Texan singer-songwriter James McMurtry talks to Lisa Torem about his first album,in six years 'The Horses and The Hounds', and songcraft, politics, early influences and why he never could play like Johnny Cash.
Pennyblackmusic Regular Contributors
---