---
Earl Slick
-

Fist Full of Devils
published: 5 / 7 / 2021
---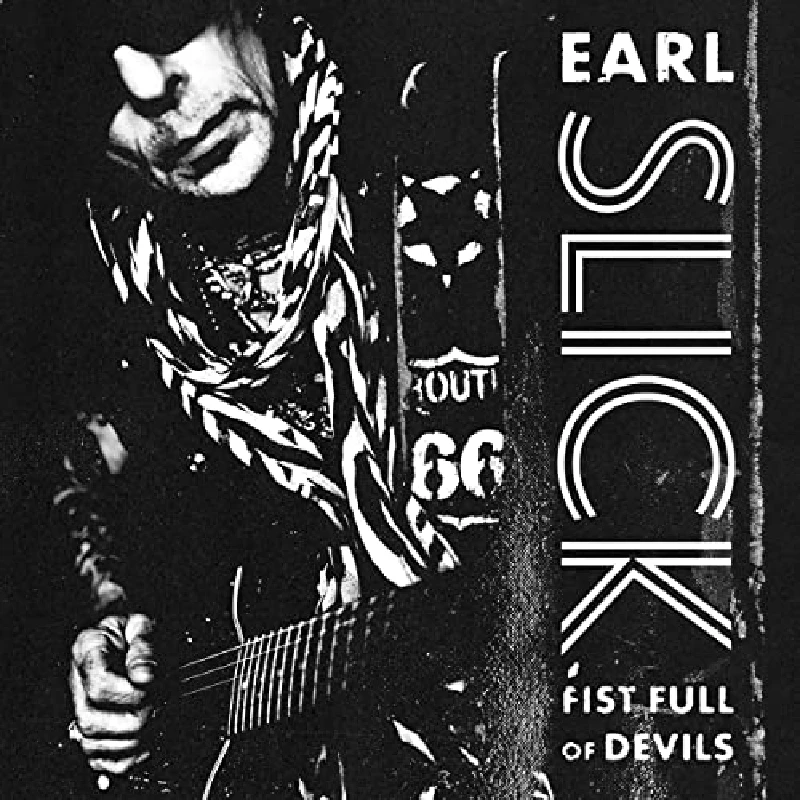 intro
Versatile latest album from Brooklyn guitarist Earl Slick, who has played with Bowie, Lennon and Jeff Beck, which will please devout blues fans and more.
It's common knowledge that Earl Slick can play just about any genre. On one of his last tours, he collaborated with Glen Matlock, formerly of the Sex Pistols. Way back when, Slick culled his chops with Chicago blues-harpist Paul Butterfield. He eventually moved forward to outings with Buddy Guy, Jeff Beck and Edgar Winter. Known for his golden ear and undisputed versatility, the Brooklyn-born guitarist has been sought after by rock 'n' roll's most gifted artists, including John Lennon and David Bowie, with whom he played on several albums. Listening to Slick's latest album, 'Fist Full of Devils' is the best way to experience his limitless, evocative bag of tricks. 'Fist Full of Devils' takes no prisoners. The album will thrill blues purists, dignify folk lovers and intrigue punk and classic rockers. As Slick's heart-wrenching electric solos rise above naked, booming beats, shades of blues harp and old-timey pianos rattle the mix. Slick composed the steamy, cavernous 'Black' in a New York minute (well, actually ten…), but the sonic aftertaste lasts much longer. Then, there's the simmering build-up against crisp drum rolls on 'Far Away' and the contemporary strains of 'Vanishing Point.' Slick based this composition around a complex riff born three decades ago, but believe me, it was worth the wait. Then, there's the all-onboard spirit of 'One Arm Straight Jacket,' where every instrument has its say. 'Lost,' a cinematic stunner, finds the virtuoso weaving unforgettable phrases with gorgeous fingerstyle guitar. The closer, 'Dr. Winston O 'Boogie' is a colossal jam that takes the listener back to a simpler, musical era. There are moments in 'Fist Full of Devils' where you'd swear that the ghosts of Duane Eddy, Nokie Edwards or Dick Dale tapped Slick on the shoulder and shoved him aside. But don't be fooled. Slick's not just the cement mixer; he built the house.
Track Listing:-
1
Bad Brew
2
Black
3
Far Away
4
J.W.L
5
Vanishing Point
6
Lost
7
Fist Full of Devils
8
One Arm Straight Jacket
9
Emerald
10
The Lantern
11
Dr. Winston O'Boogie
Band Links:-
https://en.wikipedia.org/wiki/Earl_Slick
https://www.facebook.com/EarlSlickOfficial/
https://twitter.com/realearlslick
Label Links:-
http://schnitzel.co.uk/news/
https://www.facebook.com/schnitzelrecords
https://www.instagram.com/schnitzel_records/
https://www.youtube.com/user/TheOttovb
Play in YouTube:-
Have a Listen:-
interviews
---
Interview (2021)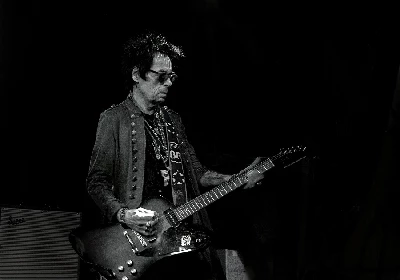 New York guitarist Earl Slick has recently completed the eleven-track, all-instrumental 'Fist Full of Devils,' will be touring the UK in November and has a memoir project ready for publication. Lisa Torem catches up with him to find out the details.
Interview (2019)
Pennyblackmusic Regular Contributors
---