---
published: 9 / 6 / 2021
---

I recently had the opportunity to interview the members of Sheffield band Surreal Appeal, who are in the process of releasing a new album produced in these Covid times, the aptly titled 'Gently Deranged'. After more than a year of no live shows and with interviews conducted by email or over the phone, a real in-person interview was going to be both a treat and a challenge. The four of us – myself and the three bandmembers Sophie Toes, Grace Griffin and Tracy Deakin – met at a local cafe, outdoors and socially distanced. The weather was kind to us and the conversation was lively. Sophie and I have met before, but this was the first time I'd met Tracy and Grace. I'd done some research and prepared questions, but the excitement and enjoyment of a real-life opportunity to talk about music meant the conversation took some unexpected turns. I knew all three of them are involved in the band Cuckoo Clocks, but was curious to know where they had first met. While Tracy and Sophie had known one another socially for many years, Club 60 was the venue that was the catalyst. This now-legendary club was a focus of creative and musical energy in Sheffield from 2004 until its closure in 2017. Like other clubs whose ethos was creative rather than commercial, it deserves more attention. It's a reminder of the role these 'outsider' venues played, thanks to the commitment of all those involved, and the part that redevelopment and gentrification play in their demise. Having discussed commercial matters we got on to the subject of genres. For music to reach an audience it helps if it is defined by a label, and I wondered whether they were happy to be labelled "psychedelic electronica". I was also curious how and when they had discovered psychedelic music. For me it was the first time round in the late 60s, but they are all much younger than me. For Sophie it was thanks to her background as a record collector and DJ and her work in independent record stores. She studied record production at Leeds music college too, and has a classical music background, having played in school orchestras. She says: "The experimentation of that era, the lack of pretentiousness, the freedom with the music, the brilliant artwork, the colourful vibe. It's something really appealing. I'm always looking for music that has a fun element and takes you somewhere else." Until the pandemic of 2020 Grace Griffin was travelling the world with major artists as a sought-after sound engineer. With a goth and rock background, she discovered psychedelia through rave culture, trance, dub and electronica in the late 80s. It's where she was free to develop her own approach to mixing: "Openness, escapism, is what appeals to all of us, and the means to the end is always different. You can come at it from different angles and find yourself in the same place." Surreal Appeal's music has been described as psychedelic by other reviewers too. I myself had compared Tracy's vocal style to Grace Slick and Jefferson Airplane. While she doesn't consciously copy any other singers, she's happy with that comparison: "I do sometimes get myself going by thinking 'what singer do I want to put myself in a head space with'. I wasn't doing that with this, but I'm really glad it came out like that." We all went on to discuss the power of the point of tension between a vocal sound and a music style that can make a band like Jefferson Airplane so distinctive. Grace observes: "I don't mind other people putting labels on us but we don't want to label it and constrain ourselves." Sophie goes on to say: "When we started we wanted to do something that felt right between us. We didn't have any preconceived ideas at all. We just experimented. We just wanted to be experimental and see what we were capable of in many ways. In my head there's two parts of the music business. There's the art and then there's the business. These two are completely the opposite of each another and we're very much on the art side, we're making art really. We're experimenting with our voices, with genres. The beauty of it being just three people is that there's space to do that." When the songs were first being created, Grace was still on tour, keeping in touch using technology. "I would burst out laughing at the chorus – so unexpected. In my heart that's one of the best things." Tracy explains how that reaction from Grace had really spurred her on in her songwriting: "I really enjoy that element of it. 'Bet you think this is going to be normal', and it's not!" I'd noticed that the song titles, and lyrics, said a lot about the human condition. I thought they were very loaded, full of attitude. As the main songwriter, Tracy tells me she hadn't thought of it like that. "For 'Do as You're Told' the inspiration was thinking about being in an old people's home, from the residents' perspective, being patronised. But that doesn't mean the song is just about that." Grace feels Tracy's songs are very powerful. In her own situation, as the pandemic changed everything overnight, she found herself mourning the loss of a long and successful sound engineering career. At the same time it was an opportunity to reconsider the life she was leading and she came out as transgender. "It was a case that all the songs spoke to me of that story and you (Tracy) had no idea. What she does, this clever person here, is encapsulate it all in her songs." Grace feels their music is pop music: "You can sing along. And then when you think about what you are singing along to, that's the challenging bit. That's the cultural value to it." Tracy adds to the discussion: "I usually start writing from somebody else's perspective, a character from a book or a film, and see where it takes me." Sophie agrees: "Experimental pop is probably more accurate than electronic psychedelia." Surreal Appeal are bringing out this collection of songs in a variety of ways and formats. Working with John Downing of Do It Thissen records, there's a limited-edition lathe-cut four-track 10in version for collectors who appreciate the opportunity to own something physical. The music will also be released on digital platforms – the band all agree that they couldn't have achieved this album without technology. It was technology that enabled them to share music with Grace when she was touring in late 2019 and early 2020. It was technology that meant they could continue creating when they couldn't meet up in the same room to make music once the restrictions of the pandemic kicked in. It was the same technology that helped Sophie stay involved as she welcomed her new baby too. They all compare it to the 'Woodweb', the network that connects trees through their root systems underground. Such a lovely and organic image, highlighted by the supportive birthday gift of equipment for Tracy so she could set up a studio and continue to record at home. So it's not just about technology. It's about techniques and the experience all three of them bring to creating their music. As Grace describes it: "We are approaching it as old fashioned musicians, maybe due to the age range we span. But we can use this bit of technology and that bit of technique. It's the nature of music now." With their backgrounds in the wider world of making music, as sound engineer, as DJ and arranger and as songwriter, the three of them each have a role to play, but they are not constrained by those respective roles in their contributions to Surreal Appeal. In fact, the process has been so collaborative that they find it difficult to describe who does what in the band. Tracy is the main vocalist, Sophie plays keyboards and does the arrangements and Grace's skills as a sound engineer are just part of her contribution. The next challenge is how to play the album live, as offers for gigs start to come in. Who will do what in the mix of the live performance and backing tracks? Just how many live musicians would you need if you wanted to recreate the arrangements? How much to leave in and what to take out? And finally, what sort of image to present? Grace pointed out that pop music thrives on flamboyance and came up with the idea of 'a multicoloured female Kraftwerk on acid with a dash of Roisin Murphy'. I can't wait for that first live gig!
Band Links:-
https://www.facebook.com/surrealappealband/
Have a Listen:-
Picture Gallery:-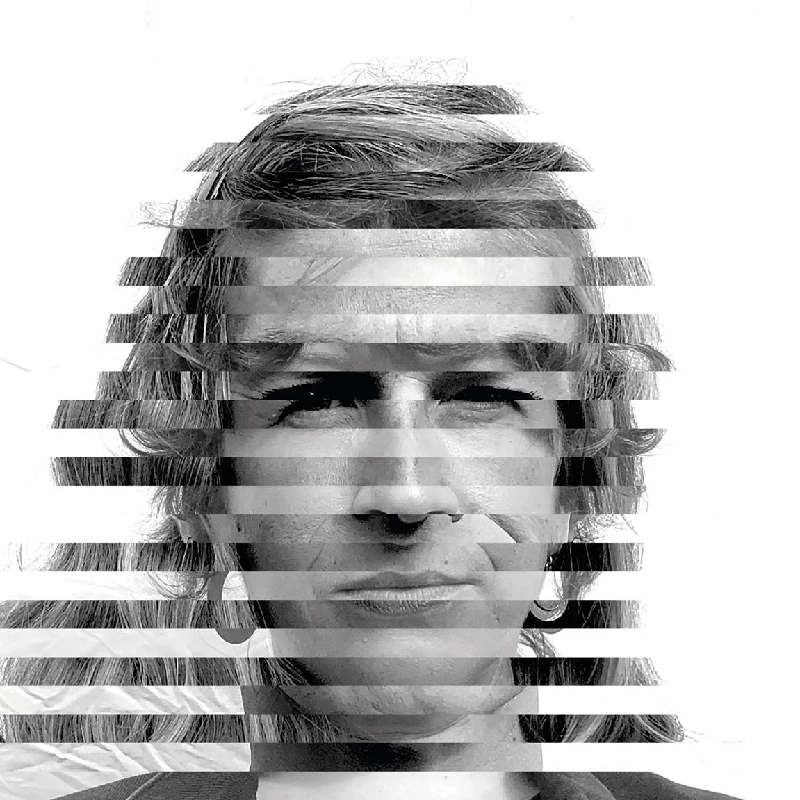 intro
Nicky Crewe speaks to Sheffield-based 'psychedelic electronic' trio Surreal Appeal about their debut album, 'Gently Deranged'.
reviews
---
Gently Deranged (2021)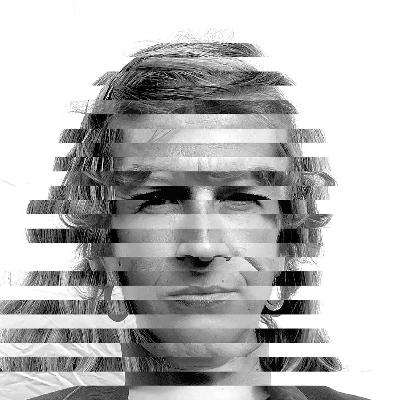 New release from Sheffield based three piece group Surreal Appeal, bringing their electronic psychedelic sensibilities to an intriguing collection of songs.
Pennyblackmusic Regular Contributors
---