---
Paul Brett
-

Stone Survivor - Anthology
published: 5 / 5 / 2021
---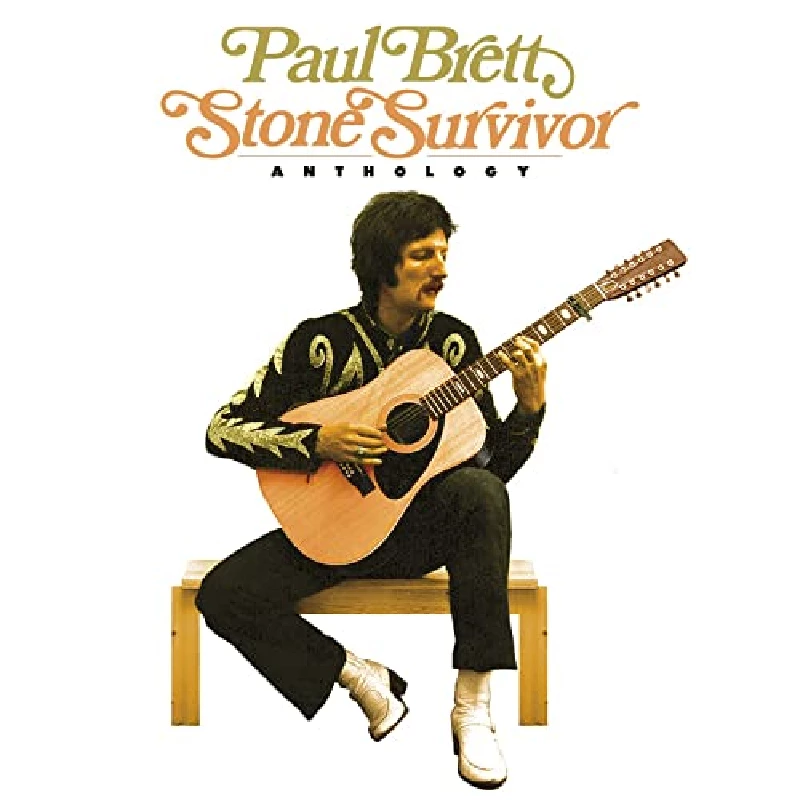 intro
Extensive four CD compilation from session musician and experimental guitarist Paul Brett
Paul Brett is one of the UK's most unique musicians. He started playing electric lead guitar in the early 60's and played sessions on many groups and artists' hit records, also joining some of them for live tours and gigs. Cherry Red Records are paying tribute to Paul's extensive and varied genres of recorded music from the 60's until now, with the release of a four CD anthology packaged with a sixteen page booklet and which is entitled 'Stone Survivor'. This is a presentation like no other. It spans 55 years of one of the UK's top musician's work, covering multiple styles and genres and illustrating his beginnings and transformation from an electric session guitarist into being heralded as one if the best virtuoso twelve-string guitarists in the world. I would need a whole lot more space to properly review the 94 tracks in this set, and to justify the many styles on offer in this excellent collection It also contains several unreleased songs from Paul's previous bands 'Stone Survivor' contains tracks from SW4, The Union with Elmer Gantry, Tintern Abbey, Arthur Brown, Elmer Gantry's The Velvet Opera. It also features tracks from his own history with Paul Brett's Sage, Paul Brett with Violinist Mike Piggott, Paul and British twelve=string blues legend Johnny Joyce, There are also numbers from Paul's world acclaimed 'Earth Birth', the first suite for twelve-string guitar. This is followed, by his association with 'Tubular Bells' producer Tom Newman for the records 'Interlife', 'Eclipse' and 'Guitar Trek'. His Gold and Silver Award chart album 'Romantic Guitar' is also featured, plus many more highly stylised songs and instrumentals as the journey takes us through to more Paul Brett Sage line-ups. Finally, there are songs from Paul's latest offering 'The Raven' in which he has set to music the poetry of Edgar Allen Poe, 'The Raven' is a dark Gothic collection played using Paul's own specially designed range of guitars. To summarise, this is a great insight and journey, through the musical career to date of one of the UK's legendary guitarists/composers. To get this far, you truly have to be a stone survivor.
Track Listing:-
1
Bo Diddley
2
Shame, Shame, Shame
3
In the Midnight Hour
4
Shake
5
How Do I Feel Today
6
Do What You Must
7
Devil's Grip
8
Give Him a Flower
9
Volcano
10
Statesboro Blues
11
Raise the Light
12
Anna Dance Square
13
3D Mona Lisa
14
Trophies of War
15
The Tower
16
Cottage Made for Two
17
Good Old Fashioned Funky Kind of Music Winter
18
Written in Winter
19
Jubilation Foundry
20
Give a Little Something to the Ragman
21
Love Is a Four Letter Word
22
Ulysses the Traveller
23
Tuesday Evening
24
Custom Angel Man
25
Charlene
26
The Ant
27
Handful of Rain
28
The Spanish Main
29
Clocks
30
Soho Jack
31
Empty Dreams and Flying Machines
32
Strawberry Fields Forever (Live)
33
Medley (Live)
34
Phoenix Future
35
My Kind of Day
36
Catching Catfish
37
Christened By Fire
38
Alone in Space
39
Dance of the Dawn Herald
40
Interlife
41
Into Life
42
Eclipse
43
Overture for Decadence
44
Chaos
45
Alternative 12 String
46
The Bishop Went Down to Fulham
47
In Search of Aztecs
48
Hand-Built By Robots
49
Nights in White Satin
50
I Will Survive + 42 Others
Band Links:-
https://www.paulbrettguitarist.co.uk/
https://en.wikipedia.org/wiki/Paul_Brett
Label Links:-
http://www.cherryred.co.uk/
https://www.facebook.com/CherryRedRecords
https://twitter.com/cherryredgroup
https://www.youtube.com/CherryRedRecords
Play in YouTube:-
Have a Listen:-
interviews
---
Interview (2021)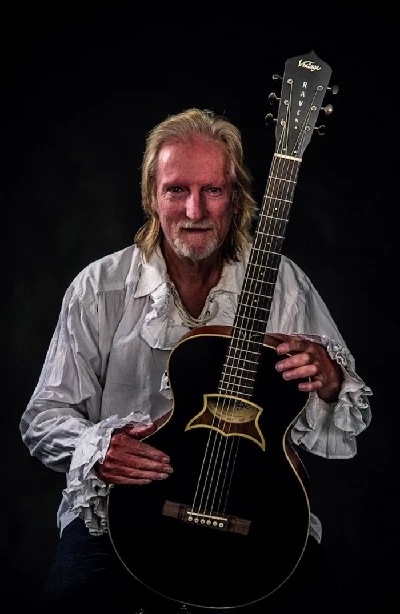 Guitarists' guitarist Paul Brett tells Andrew Twambley about his colourful life, jamming with Hendrix and recording with many legends.
Pennyblackmusic Regular Contributors
---