---
published: 22 / 2 / 2019
---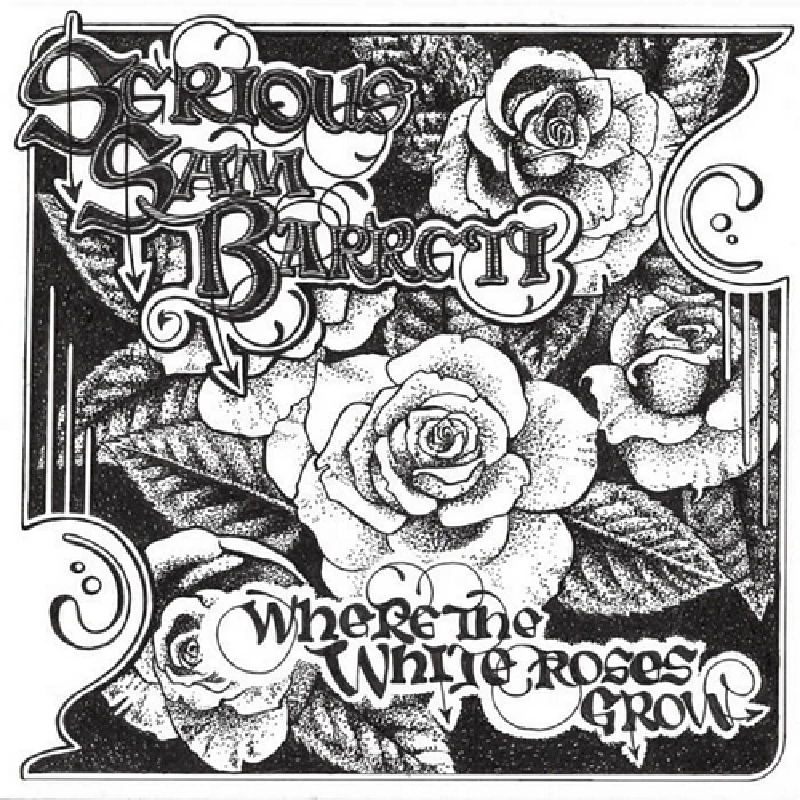 intro
Excellent ninth album from Serious Sam Barrett which proves a great introduction to this talented Yorkshire born singer-songwriter
Serious Sam Barrett has been touring, writing, gigging and making records for many years. His travels as a musician have taken him way beyond his Yorkshire home to the States and Ireland. You can hear the influences in his music, the way he plays and the songs he writes. He's been doing this since he was in his teens and his tenacity and talent shine through. 'Where the White Roses Grow' is his ninth album and it's the first I have had the chance to listen to. Coincidentally he is appearing in Sheffield where I am based soon and I'd made a note in the diary to buy a ticket before I got the opportunity to review this CD. Those of us born in Yorkshire know the significance of a white rose. The album cover has a lovely black and white illustration and there's a small booklet that explains the inspiration behind the songs, not always easy to decipher as it's a facsimile of something written on an old fashioned typewriter with a faded ribbon. These songs are stories of his life and influences. There's 'The Last Of The Yorkshire Outlaws', a homage to the regulars and the outsiders at local pubs and venues who have supported him over the years. It's Dylanesque in the best way. There are traditional songs and tunes too. 'The Holmfirth Anthem' is a local carol sung at Christmas in Holmfirth, part of a strong Yorkshire tradition of pub carol singing. Robin Hood gets a mention too, with 'Robin Hood and the 15 Foresters'. He is as much part of Yorkshire folk traditions as Nottingham's. Sherwood Forest covered a lot of ground before local government reorganisation. 'Everybody Needs a Helping Hand Sometimes' tells you something about Serious Sam Barrett's welcome attitude to life and our times. He's creating new tradition with his songs too. 'Bramhope Tunnel Monument' was commissioned to highlight the monument in Otley to those twenty-four men killed building the railway in the 1840s. Alongside this very local, traditional aspect, (including his Yorkshire accent) to his music runs the influence of American folk music. There's great banjo picking, slide guitar and fiddle parts on these songs. You can hear the ghost of a step dancer on 'Bonaparte's Love Song', written by Sam but inspired by traditional 19th century tunes about Napoleon. Sam Barrett has toured the USA with the band the Pine Hill Haints, and 'Tennessee Life' is inspired by the Southern Appalachian area his bandmate Jamie Barrier hails from. The final song is an unaccompanied rendition of a self-penned love song, 'Darling Where You Are'. It's timeless and sounds traditional, and it's lovely. This is a musician who has been working hard, forging links between folk and traditional music in his home county of Yorkshire and the USA. There's a strong love and connection for Americana and American folk music in Yorkshire which is beginning to be recognised. Discovering Serious Sam Barrett's music has helped me appreciate where he comes from musically. Links to the music of the Watersons, Kate Rusby and Martin Simpson spring immediately to mind. He's been gigging, recording, running workshops in schools, writing and recording for years and he's only 38. He's had a long career on his own terms. It's time to take him seriously and I look forward to seeing him play live.
Track Listing:-
1
Where The White Roses Grow
2
Last Of The Yorkshire Outlaws
3
I Don't Need To Wait For Heaven
4
Holmfirth Anthem
5
Waters of Tyne
6
Bonaparte's Love Song
7
Robin Hood and the 15 Forresters
8
Everybody Needs A Helping Hand
9
Bramhope Tunnel Monument
10
Tennessee Line
11
Darling Where You Are
Band Links:-
https://m.facebook.com/Serious-Sam-BarrettYaDig-Records-18580225479646
https://twitter.com/serioussam1980
Have a Listen:-
reviews
---
The Seeds of Love (2021)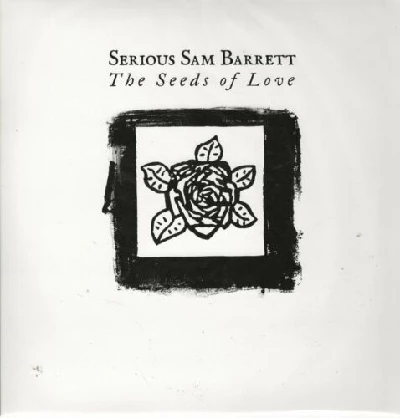 Fresh and authentic latest album from Serious Sam Barrett which is firmly rooted in the folk tradition and celebrates the part love songs play in that genre.
Pennyblackmusic Regular Contributors
---