---
Billy Idol
-

Kings and Queens of the Underground
published: 14 / 11 / 2014
---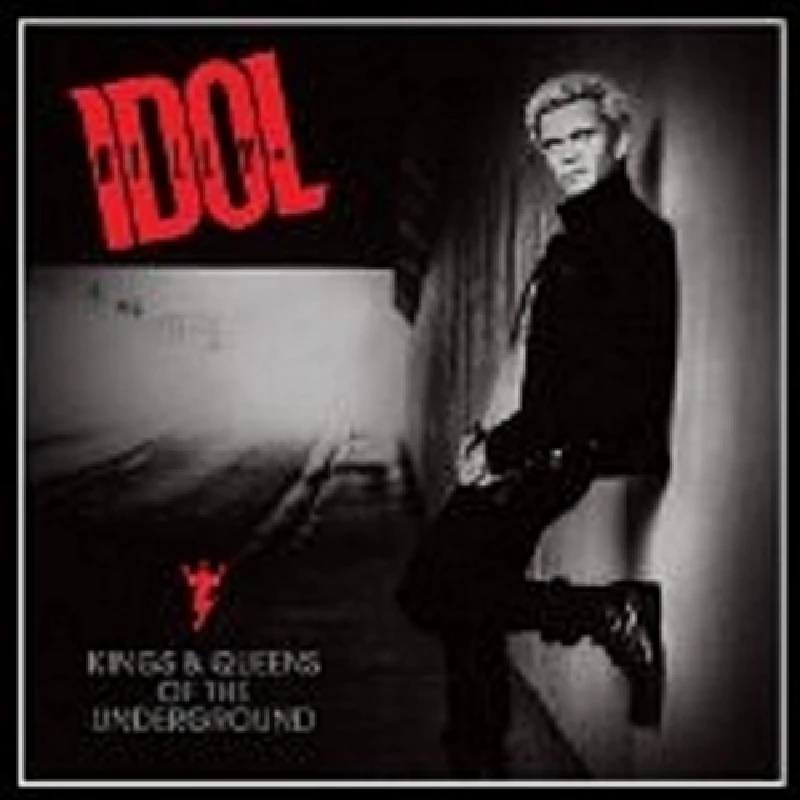 intro
Uncompromising and autobiographical Trevor Horn-produced seventh solo studio album from Billy Idol
In 1999, Iggy Pop released his autobiographical album, 'Avenue B'. Inspired in part by Frank Sinatra's melancholic 1965 album, 'September of My Years', it told of the break-up of Pop's fourteen-year marriage to his Japanese wife, Suchi Asano, and the subsequent failure of a romance with a new girlfriend, an Argentinian model half his age. Autumnal in tone, 'Avenue B' found the godfather of punk and wild man of rock, who had recently turned fifty, reflective in mood, vulnerable, aging, achingly aware of his own mortality… Billy Idol, like Iggy Pop, has led a life of extremes, and has drawn as much press attention for this as he has for his platinum selling singles albums. In 1990, he was involved in a motorbike crash in Hollywood, in which he nearly lost a leg, when he jumped a stop sign and was hit by a car. In 1994 – that oldest of rock and roll clichés – he collapsed outside a Los Angeles night club, after overdosing on the weightlifters' drug GHB. He has had a long-term heroin habit and been an alcoholic. On his confessional new album, 'Kings and Queens of the Underground', Idol admits to all of this – as he does also in his recent autobiography, 'Dancing With Myself'. Unlike Pop who on 'Avenue B' loses two women, Idol wins out in the love stakes, but it comes as what he sees as an almost too expensive price, forcing him to pull back on his excesses. "I laughed at all the signs that said 'Speed will kill you'/It took you to slow me down," he sings on the brooding opening number 'Bitter Pill', before adding, with a sense of loss, "It is a bitter pill that I swallow to keep you beside my side." On the elegiac title track Idol muses over his nearly forty year career. It finds him with Generation X, the 70's band with which he first found acclaim, playing the infamous Covent Garden punk club the Roxy, "and shooting up in its bathroom." About his massive success in the 1980's with the hits 'Rebel Yell', 'White Wedding' and 'Dancing With Myself', after he had moved from London to America, he reflects, "On MTV, I was as high as the moon," and then, as his career starts to tailspin in the early 1990s, he recalls that he "sold all my vinyl/It went straight up my arm." The semi-acoustic 'Ghosts on My Guitar' has Idol paying fond tribute to some of his now departed and "better off dead" drug sand drinking buddies – Tommy who "cashed it on Avenue 8", Rudi who "took a hit around Chapter 9", and Tilly, who told him that she loved him, and then promptly to Idol's amusement got together with his friend. Under Trevor Horn's meticulous production, the overall feel of the music is surprisingly subdued and muted. There are moments when Idol's long term guitarist Steve Stevens' sirening guitar is pushed to the fore, as it was on that anthemic rallying cry to hedonism of 'Rebel Yell', but in these moments Idol is usually looking back. It is as if he is saying that was him as he was then, not as he is now. Equally prominent throughout the record are new keyboardist Paul Trudeau's glistening synthesizers. It is only on the end moments on the record that we get something more abrasive with the nasty-sounding, vicious last track, 'Whiskey and Pills', in which Idol unveils the full extent of the damage that he has done, not just to himself, but to others with his actions. "My life is going down the drain/My wife, you know, she went insane/My kids are messed up in the brain/ But when I am high I have no shame," he spits, and later "I calm myself with whiskey and pills," the brutal symbolism of this in being his final choice of song that, while Idol has now cleaned up and escaped his addictions, he will always at one level be forever trapped by them. 'Avenue B', when it came out, sold poorly, proving too much of a change in direction for many hardcore fans of Iggy Pop. One can only hope that the same fate doesn't extend to 'Kings and Queens of the Underground', which, written by Idol at a similar age and stage in his life, is equally confessional. This inventive, bold and uncompromising record is one of the highlights of Billy Idol's career.
Track Listing:-
1
Bitter Pill
2
Can't Break Me Down
3
Save Me Now
4
One Breath Away
5
Postcards from the Past
6
Kings & Queens of the Underground
7
Eyes Wide Shut
8
Ghosts in My Guitar
9
Nothing to Fear
10
Love and Glory
11
Whiskey and Pills
12
Hollywood Promises
Band Links:-
http://billyidol.net/
https://www.facebook.com/BillyIdol
https://twitter.com/billyidol
Have a Listen:-
favourite album
---
Vital Idol Revitalized (2018)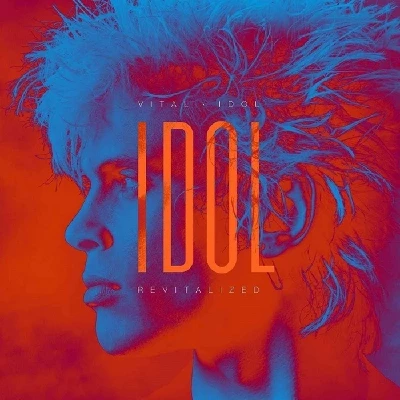 In our 'Re:view' section, in which we look back at albums from the past, Lisa Torem examines 'Vital Idol: Revitalized', a new masterfully remixed edition of Billy Idol's 1980's classic 'Vital Idol'.
Pennyblackmusic Regular Contributors
---