---
published: 27 / 1 / 2013
---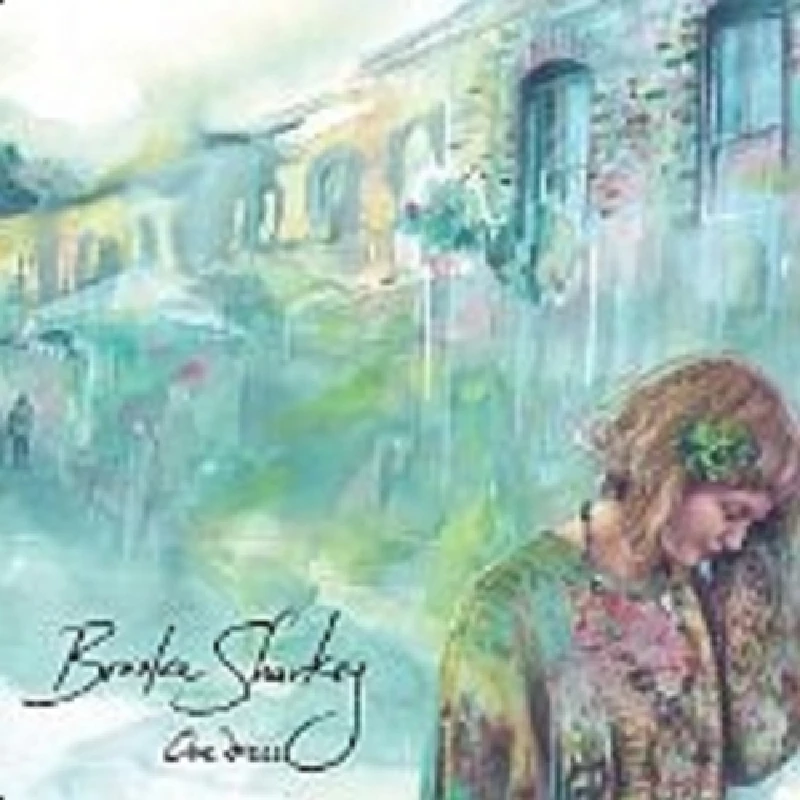 intro
Striking mixture of pop, jazz, cabaret and folk, sung in English and French, from London-based singer-songwriter, Brooke Sharkey
The debut from Londoner Brooke Sharkey is striking in more ways than one. Firstly the CD is housed in a delightful, eye-catching sleeve, the spring like pastel-coloured street painting perfectly highlighting a thoughtful Brooke as she passes through. The music doesn't disappoint either although all the references to the folk genre when Brooke's music is mentioned are not only far-off but hardly do this talented musician justice. Spending her teenage years in France has influenced Brooke's music hugely. Blessed with a distinctive singing voice anyway when the Kate Nash-isms that sneak through occasionally mix with Brooke's Gallic inflections, it creates a voice that is not only unique in modern music but also instantly appealing and attention grabbing. Songs such as 'Un Chantier' and 'Our Ways' find Brooke changing language (it seems to those not educated in the French language as well as Brooke is that she is flitting between languages even in the same sentence) with such ease that the listener initially maybe wouldn't notice. The fact that those two songs also display the width of the music Brooke covers over the course of these thirteen original songs makes them even more inviting. The mix of pop, jazz, cabaret and folk that Brooke creates does take time to adjust to. The strangest thing about the album is that even those who wouldn't usually give time to any of the single genres Brooke covers (and Brooke often covers more ground in a single song than many artists do over a whole album) will find something to love in these honest, mature songs. The weeping violin and acoustic guitar of 'Autumn', which opens the album, is obviously where many get the folk impression from. If they stick around for the other twelve songs (or even the rest of that song) they'd find that 'One Dress' is one of those albums that is highly original and quite unlike any other album they'll hear all year. For all the folk inflections in Brooke's vocals on this song it's apparent, even at this early stage, that there is so much more happening here. The warbling in her vocals might well unsettle a few listeners but there is rare honesty in Brooke's vocals that shines through in every song; she is believable and it really is one of those voices that grows on you. Not for the last time will Brooke's choice of musicians and instruments impress the listener; viola, violin, ukulele, accordion and tuba are among the instruments that make an appearance throughout the album but maybe it's the double bass that makes the most impression. Apart from being an exceptional vocalist it appears that Brooke is excellent on the guitar and ukulele, the picking on songs such as 'Home', where that double bass also plays a major part of the sound, adds so much to the song and it's to the producer's credit that even with so many different sounds vying for space on every song, along with that incredible voice, every instrument, every note is crystal clear, with so much happening in each song many of these tracks could have emerged as a muddied mess but the exact opposite has been achieved. Not all the songs display that unique Brooke magic of blending different types of music that by their very nature require time to reveal all that is going on. The closing song, 'His Voice' is a pretty song, the guitar picking really complimenting Brooke's fragile, wavering vocals that it is impossible not to fall in love with on the very first listen. But despite being one of the least complicated songs on the album, 'His Voice' still throws up new surprises and fresh sounds with every listen. Brooke's vocals on this track are captivating, the moody male backing vocals and double bass adding the right amount of darkness to the lightness that Brooke emits. It is the perfect ending to 'One Dress' and like all good closing songs leaves you wanting more. Although released at the end of 2012, 'One Dress' is one of those albums that will still be throwing up surprises at the end of 2013 and beyond; it's an album that you'll never tire of. Brooke Sharkey is still to be found as she started on this journey, busking on Columbia Road Flower Market in East London on a Sunday, and plays regularly in London. If she captures just a tiny amount of the grace, charm and originality she displays in every song on 'One Dress' then she's worth checking out.
Track Listing:-
1
Autumn
2
Home
3
Saturday Morning
4
My Apple
5
May
6
Un Chantier
7
That Swing
8
Storm
9
One Dress
10
Roundabouts and Scarecrows
11
Music in the Park
12
Our Ways
13
His Voice
Band Links:-
http://brookesharkey.co.uk/
https://www.facebook.com/brookesharkeymusic
https://twitter.com/BrookeSharkey
https://brookesharkey.bandcamp.com
Visitor Comments:-
700

Posted By: mal gittins, maryport cumbria on 01 Jun 2014
wonderful - the new sandy denny !!
---
interviews
---
Interview (2015)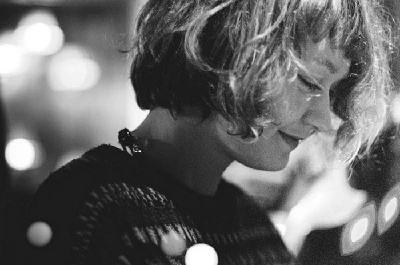 Owen Peters talks with the nomadic and multi talented singer songwriter Brooke Sharkey as she prepares for her appearance at London's Upstart Crow Festival in late September
reviews
---
A Taste of Truth (2010)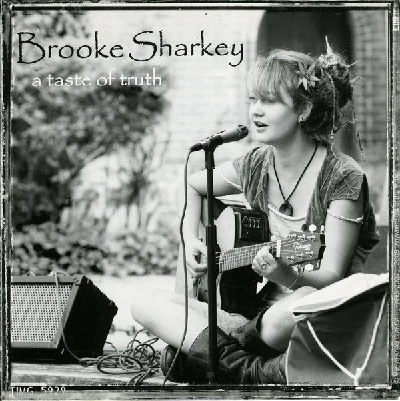 Confident ans flawless five song EP from young acoustic singer-songwriter, Brooke Sharkey
Pennyblackmusic Regular Contributors
---