---
Galileo 7
-

Are We Having Fun Yet?
published: 16 / 1 / 2011
---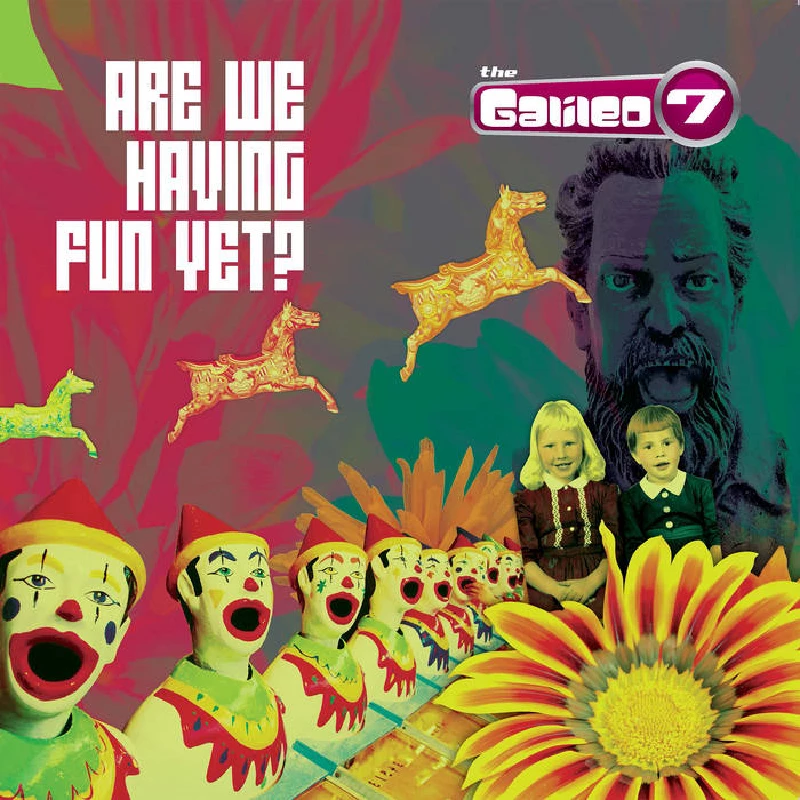 intro
Fantastic psychedelic garage rock on debut album from Galileo 7, the new band of Allan Corckford of the Prisoners and the Solarflares
"Are we having fun yet?" enquires the title of the debut LP from the Medway's Galileo 7, Allan Crockford's (ex of Prisoners and Solarflares) new band. A question I've often wanted to pose to Mr Crockford myself. Anyhow, he seems to be having a ball here with the four-piece band he has put together to breathe life into the songs he's stockpiled over the last few years. From the organ driven, Who-influenced opener 'Never Go Back' to the final track 'The Best Way Is Our Way' the album is crammed full of power-pop nuggets and swirling psych. One can't help wonder whether the opening track is intended to be a touch tongue-in-cheek as the album exudes a retro feel (think 1968). Hence fans of Crockford's previous bands won't be disappointed, even though the garage sound, bar the up-tempo 'Go Home' has given way to a more melodic feel. Crockford's influences are worn proudly on his song-writing sleeve. 'The Sandman Turns Away' brings to mind early Blur and the Kinks while 'Orangery Lane' sound-checks early Pink Floyd. The excellent 'Feet On the Ground' is one the album's several high points and fans of the Prisoners will love instrumental 'Feed the Meter'which wouldn't have sounded out of place on the likes of 'Wisermiserdemelza'. A pleasant surprise with the album as a whole has to be the pleasing lilt of Crockford's voice and the quality of his song-writing, for many years overshadowed by the reputation of Graham Day as one of the Medway's finest singer/song-smiths. Recorded predominantly in the practice room and then finished off at home, what the album lacks in production and sheen is made up by the organic feel of the recordings. Admittedly 'Are We Having Fun?' may not break new ground (or attract new fans into the fray) for Allan Crockford and his band mates, but when a sweet melody raps itself around a reedy Hammond organ riff who really cares about originality?
Track Listing:-
1
Never Go Back
2
Something Else
3
Orangery Lane
4
Mine! Mine! Mine!
5
The Sandman Turns Away
6
Run Baby Run
7
Are We Having Fun Yet?
8
Some Big Boys Did It (And Then Ran Away)
9
Feet On The Round
10
Go Home
11
Feed The Meter
12
Running Through Our Hands
13
Can't Resist
14
The Best Way Is Our Way
Band Links:-
https://www.facebook.com/thegalileoseven
Have a Listen:-
interviews
---
Interview (2014)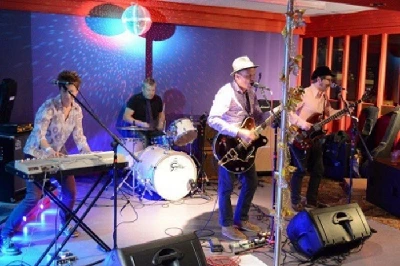 Carl Bookstein speaks to former Prisoners and Solarflares bassist Allan Crockford about his psychedelic-influenced band Galileo 7 and their just released third album, 'False Memory Lane'
Interview (2013)
Pennyblackmusic Regular Contributors
---