---
published: 1 / 6 / 2010
---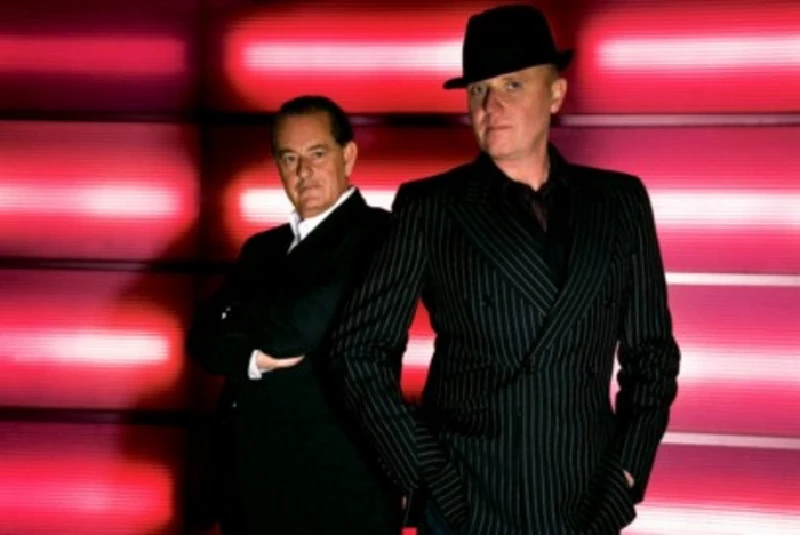 intro
John Clarkson speaks to Glenn Gregory, the vocalist with influential Sheffield electronic group Heaven 17, about their plans to tour with their debut album 'Penthouse and Pavement' for the first time three decades on after its original release
It has become fashionable in recent years for bands to tour old and classic albums. Recent times have seen Echo and the Bunnymen with 'Ocean Rain', Sonic Youth with 'Daydream Nation' and the Stooges with both 'Fun House' and 'Raw Power' all out on the road again. In the months ahead we can also expect to see both Primal Scream with 'Screamadelica' and former Pink Floyd bassist Roger Waters with 'The Wall'. Seminal Sheffield electronic act Heaven 17's recent announcement that they will be playing an eight date tour of Britain in November with their 1981 debut album, 'Penthouse and Pavement', is, however, a more unusual proposition than most. Never having been a live act until the mid 90s, they have never toured with it before. The tour will also be a state-of-the-art affair, involving the use of LED screens across three of the walls of each venue and will find the band working with an array of well-known and rising artists from the worlds of digital and graphic design, fine art and video technology. Heaven 17 was formed by Martyn Ware (synthesizers, piano,percussion) and Ian Craig Marsh (synthesizers, saxophone, percussion) in October 1980. The duo had been in the original line-up of the Human League and had appeared on their first two albums, 'Reproduction' (1979) and 'Travelogue' (1980). Their relationship with singer Phil Oakey had, however, become turbulent and they quitover artistic and personal differences, planning to abandon touring permanently and to develop BEF(British Electric Foundation), an experimental project, which used a rotating roster of guest singers and musicians. Heaven 17, which takes its name from a fictitious band in Anthony Burgess' 'A Clockwork Orange', was originally supposed to be just one of several acts under the BEF moniker. For this they recruited as singer, Glenn Gregory, who they had met and become friends with as teenagers at a Sheffield youth arts project, Meatwhistle, some years before. Heaven 17, however, almost immediately began to attract notoriety. Their 1981 debut single, '(We Don't Need) This Fascist Groove Thang', an attack on the rising racist skinhead culture of the time, merged a strong political message with urgent electronic dance beats and was immediately banned by the BBC. Ware and Marsh would record two studio albums with BEF, 'Music of Quality and Distinction Volume One' (1982) and 'Music of Quality and Distinction Volume Two' (1991), but, as Heaven 17 took precedence, it became their secondary project. It was not until 1983 and their second album, 'The Luxury Gap', that Heaven 17 became a chart act and had hits with 'Temptation' (No. 2),'Come Live with Me' (No. 5) and 'Crushed by the Wheels of Industry' (No. 17). 'Penthouse and Pavement' was more of a slow grower, but is, however, possibly now the better known and remembered album. It was Melody Maker's No. 1 album of 1981 and remained in UK charts for 76 weeks, going gold in October 1982. Three decades after its release 'Penthouse and Pavement' stands up remarkably well. The group's decision to fuse their synthesizers with guitars and other live instrumentation give it an edge and timelessness which many other electronic albums of the era do not have. Written at a time of heavy unemployment in which the steel industry was collapsing in Sheffield, its themes also remain topical and up-to-date and its other issues include class divide, nuclear war and religious extremism. Heaven 17, which now consists of just Gregory and Ware, will also be releasing a deluxe edition of 'Penthouse and Pavement' in the autumn to coincide with the tour. Pennyblackmusic spoke to Glenn Gregory about the early years of his group and 'Penthouse and Pavement' thirty years on. PB : Martyn Ware, Ian Marsh and yourself first met at the Sheffield youth arts project, Meatwhistle. You have said that without it that there would have been no Heaven 17. What was Meatwhistle? GG: You certainly wouldn't get anything like it these days and in the freedom that it offered. It was a council-funded project. It started off as a theatre project that was announced throughout all the schools in Sheffield. Anyone who fancied going across was invited to a weekend course with the view of doing a production at the Sheffield Crucible Theatre. That happened and within that everyone realised that there was something special going on and which needed to be preserved and kept moving. They managed to get a building from the council which was in Holly Street in the centre of town. It started off as a weekend project, Fridays, Saturdays and Sundays, and then maybe once sometimes in the mid week night. It was a boiling pot of creativity, not by that time just theatre but also music, painting and art. Chris and Veronica Wilkinson were the leaders of it and it was just brilliant. We were really, really lucky. It was quite hippy in a way. PB: How long did it actually last? GG: I can't actually remember, but maybe about four or five years. I was there throughout. All my friends that I have from now and that I know from that period went there as well. PB: What do you think that it gave you? Was it just a desire not to be afraid to experiment? GG: It was first of all a focus point for like-minded people in the same area. Anyone who had gone there had gone there on their own bat and wanted to be there, so you were immediately on a winner. You weren't forced to be there. You were with people with the same mind set as you. That was a brilliant starting point. Then what they did was gently coax ideas from people, until almost surreptitiously you found more confidence and started creating things on your own. We were constantly putting on random plays and forming bands and doing art projects. A lot of kids from around Sheffield and such as myself from the Flower Estate would never have achieved anything to the same degree without it. PB: You first started out by playing bass, didn't you? GG: I played bass very badly (Laughs. I learnt song by song and then would go out and play them on a three string bass. I couldn't afford a four string one. PB: Your first band was the spectacularly-titled Musical Vomit. GG: Musical Vomit was originally formed by Ian Marsh and a guy called Mark Civico. They started out as a duo and did kind of weird, futuristic songs. Their initial plan was to do a one off show and then other people started to join. I joined as a bass player and Paul Bower as a guitarist and Nick Dawson, our other friend, as a drummer. PB: Poly Styrene from X Ray Spex described Musical Vomit as being the "very first punk band." GG: That was probably absolutely bang on. This was '74, '75 and was pre-punk, but we were doing what punks were doing. We were kind of anti-music really. We played the Arts Festival in Bath near where Poly was living at the time. Most of the people who were associated with the band hitched down to it. I went down with my friends Simon and Justin in a three wheel Robin Reliant with all the gear in it, the drum kit and the guitars and the keyboards, all just jam packed in and we broke down and had to have the AA out six times. I have got photographs of us standing outside this bloody three wheel Robin Reliant, but we got there in the end and played the Arts Festival and were tinned off the stage. We were randomly absurd and awful. PB: How long did Musical Vomit group last? GG: That band lasted a couple of years on and off. We played a fantastic gig at Sheffield Arts Theatre, which had the glorious start of Mark Civico who was the singer standing on top of some scaffolding and then there being this spotlight on a toilet and him vomiting into the toilet from thirty feet up. We then went into the first track which was called 'Vomit Down the Toilet' (Laughs). PB: There was quite a long gap between Musical Vomit and Heaven 17. Were you in any other bands in the mean time? GG: I was in several other bands with Mark, an and Martyn. We had several incarnations of bands, VDK and the Studs, Underpants and the Dead Daughters. Then I moved to London where I tried my luck at being a rock photographer. I also joined a band there called 57 Men. Leigh Gorman who was the bass player in that band went on to be in Bow Wow Wow and the rest of the group went on to become Wang Chung. PB: You were still living in London when Heaven 17 formed. How much time were you actually spending in Sheffield at that stage? GG: I used to go back a lot anyway before Heaven 17 formed. Any time there was a party I would go back at weekends. I had a flat just off Ladbroke Grove in Oxford Garden and that was constantly full of Sheffield refugees as well. Everyone came and stayed there. Whenever the Human League were touring or played anywhere in the south, they came and slept at my place on the floor. I was up and down a lot really. It was almost as if I was in both places. PB: Did it come as a surprise to you when the Human League ended and you were invited to join Heaven 17? GG: It did. I was a really big fan of the Human League. Apart from being a friend of everybody's, I genuinely loved the music and those first two albums. Martyn asked me if I wanted to sing with them because he and Ian were going to leave the Human League. I moved back and we spent about another eight months in Sheffield before we moved down to London. PB: Heaven 17 was supposed to be just one of several bands under the British Electric Foundation moniker. While BEF did do the 'Music of Quality and Distinction' albums that never really took off. Why was that? Was that just because things started moving very quickly with Heaven 17? GG: Yes. The original plan was that I would just gather a band around me and we would become Heaven 17, while Martyn and Ian would do BEF and carry on producing and writing but not as part of the band. We were of course really good friends anyway and during that whole initial writing period and the early success of 'Fascist Groove Thang' critically, although not on the radio (Laughs), we decided, "This is what we'll do. We'll work BEF more of a side project." PB: How actively involved were you personally making the BEF albums? You made guest appearances on those albums on backing vocals. GG: I was pretty much there every day really. In fact I did backing vocals on every track. PB: Richard H. Kirk from Cabaret Voltaire has described in interviews the forges in Sheffield as having a massive influence on their sound. Heaven 17 had more of a pop edge than Cabaret Voltaire, but also seemed to embody a similar industrial edge. Do you see the backdrop of the steel industry in Sheffield as having an influence musically as well as lyrically and politically? GG: Definitely. Where I lived in Sheffield was right on the edge of the valley where the steel works were. There are still a few left now, but when I was growing up there were a lot more and every single night all through the night and through the day as well, although you didn't hear it quite so much during the day, there was the backdrop of the forges like a giant walking towards you. It would just lull you to sleep, this kind of deep faraway carried-on-the-wind sound. PB: You can hear in 'Penthouse and Pavement' a really wide range of sources including jazz, soul, dance music, European pop and avant garde experimentalism. What were you all listening to? GG: We had pretty similar musical tastes. At one level there was glam and Roxy Music, David Bowie, Cockney Rebel, Mark Bolan and T Rex, that kind of thing. We loved that and were big fans. There was a great record shop in Sheffield called Rare and Racy and it is still there. It has been there since about 1967 and we would get really cheap second hand albums, and we found things like Faust and 'The Faust Tapes' and Gong and weird shit like that. We used to play that kind of thing constantly. Then we got Blondie's 'Plastic Letters' a little later and would play that all the time and from that got into 'Parallel Lines' as well. At the same time as that we were listening to all this dance music. We would go out to clubs and dance to disco and soul music. Heaven 17 came together out of those influences. All those became one. I can honestly say and the other two would agree with me that when we wrote 'Fascist Groove Thang' we basically were trying to absorb the sound of the Jacksons. We thought we had nailed it and had made some black music. We hadn't at all (Laughs). We had woefully missed the mark, but that was kind of what we were trying to do. We were trying to add our little bit on to things. PB: On the subject of '(We Don't Need This)Fascist Groove Thang'were you surprised when it was banned by the BBC on the radio? It seemed even at the time like a complete over reaction. GG:(Laughs) Yeah. I was very surprised. I was talking to a political journalist friend the other day and she was doing one of those radio shows in Oxford where you say what is your favourite film, song, what you are cooking, all that kind of stuff, and what was the soundtrack of your youth. She wanted to play 'Fascist Groove Thang' and they wouldn't do it. That was just last week, so that they are still at it. I found it completely bizarre. It was a very serious record for us. It was a warning and we meant it very seriously. At the time that we wrote it we were concerned that we would become targets of the right wing, because there was lot of National Front movement and skinheads on the streets. It was a real warning and wake-up call and had been critically acclaimed and people were getting it and then suddenly the BBC banned it. It seemed completely wrong. It was like, "No. This is what you should be fucking listening to. This is a great record. You can dance to it, but it has also got a really important statement behind it." PB: Were you the lyricist in the band? GG: We all wrote the lyrics and did everything together. There was this really interesting dynamic in the band in which we would each have our own lyric sheets and books. Then we would get together and see what each other had been working on and then pull them all together. That was how we would write our songs. PB: The front cover sleeve of 'Penthouse and Pavement' is one of the iconic sleeves of the 80s and looks like an annual company report. Where did the idea of creating that come from? GG: We wanted a kind of flip title because the album has two very contrasting sides. There is the totally electronic side of 'Penthouse' and then the 'Pavement' side where we took a different path and merged the electronica with live music. It was like a goodbye to the Human League days and a hello to Heaven 17 days. Ian came up with the title of 'Penthouse and Pavement' and we loved it and he also brought in a 'Newsweek' magazine or something like that. There was an ad in it for something like Toshiba. It was a really dull ad for big business and Ian said we should make something like that the front cover. From that we came up with the logos which appears on the sleeve of "The New Partnership-That's opening doors all over the world" and "Sheffield-Edinburgh-London." The latter came from a packet of Dunhill cigarettes that was in the studio and had something like "London-Paris-Rome" on it. We stole all kinds of influences like that for the sleeve. It was meant to be ironic and tongue-in-cheek. It was meant to poke fun at the fact that music at that point was seen as being rock 'n' roll and love and peace and all that kind of thing, when in fact it was just a business. Now everybody knows that it is a business. It always has been really, but people were less aware of it then. That kind of irony though slipped off a lot of people at the time. PB: Heaven 17 did make occasional live appearances on the likes of 'The Tube' but you never actually started touring properly under the mid 90s. Why was that? Were you just waiting for the technology to catch up on you? GG: It was down to several things really and that was part of it. We made our own drum sounds electronically and it would have been really hard to do that live at the time. We would have had to compromise and probably have had to have a proper drummer which would have changed the sound a lot. Another reason was that Martyn and Ian had just done two pretty solid years of touring with the Human League and they had lost a lot of money because they hadn't managed to break even. A third reason was that MTV had just started and there were these wonderful new things called videos which everybody had just started to make. It just seemed a much more modern way of doing things. It is different now because it is everywhere and it is old hat, but at the time the idea of making a short film about your song was an amazing thing to do, so we decided that we would service the world by that route. Actually we probably lost just as much money doing it that way (Laughs). PB: The 'Penthouse and Pavement' tour is going to involve the work of a set of digital and graphic artists. How is this going to work? GG We are going to use LED screens and will have them on the walls behind and at both sides of the stage. Martyn knows a lot of visual artists because he has a company called Illustrious which he formed with Vince Clarke from Erasure. They do a lot of soundscape design and work with people like the Royal Ballet and Michael Clark, so we just knew a lot of these people anyway and we asked a couple of them to get involved. Pretty soon the word had gone out like wildfire and we were getting asked by people if we had got any songs left and then it got on the front cover of 'Design Week' that we were doing it. Originally we weren't going to do every track. We were just going to do the key tracks, but then by the end of it we had got every single track on the album covered by some kind of visual representation. There are also films for the B sides and instrumentals that we are also going to be doing and the encore tracks like 'Come Live With Me' and 'Temptation'. It looks amazing. There is a guy called Pip Rhodes, who has been co-ordinating it. He is a lighting designer and had done a lot of work especially with Paul Weller and Chicane. PB: Why have you decided to take 'Penthouse and Pavement' out on the road rather than, say, 'The Luxury Gap' which was the bigger seller at the time and had all the top twenty hits. GG: We might still do 'The Luxury Gap'. I don't know. Martyn has got the bug and wants to do it, but I am less sure. 'Penthouse and Pavement' is an album that still means a lot to both of us. As it was our first album, it is a very important album to us both still and it just seemed to both Martyn and I that if we were going to do one then it had to be 'Penthouse and Pavement'. If we do 'The Luxury Gap' then it will be a very different show. It will be almost like a greatest hits show. People know all of those and we have done quite a lot of the tracks from that at different gigs anyway, whereas with 'Penthouse and Pavement' some of those tracks I have genuinely only sung once. Songs like 'Soul Warfare' and 'Song with No Name', both of which I absolutely love, I have only ever sung once in the studio, or to be completely accurate four or five times just to get it right, and that was it. I never got to sing them again and it is going to be much more of a challenge doing those. PB: Final question. Why do you think 'Penthouse and Pavement' has remained so popular? GG: It is still politically relevant. Its political relevance does keep bouncing back and now so more than ever. It is right bang on the button. In fact if we had released it this year then it couldn't have had any more relevant. The Conservative government had just got in when we recorded that album and now they are in again. The parallels are really uncanny. It was deliberately and totally under-produced as well. We kept it raw, deliberately so with the aim of making it like that. We planned it not to sound like anything sounded at that time because things and especially drums can really date. Things do often dated really easily, but that album doesn't at all. When we were working on bringing it back together, Martyn did half the tracks and I did half the tracks. We had to reprogram it, so we could then deprogram it and give people all the parts that they are going to play like getting all the drums in there. I have been looking at that album even more closely at it than I did even back in the day. It has been really trying to have to remember what you did and suddenly it started to feel like a new album for me. It was almost like writing it again and similarly with learning the lyrics. It has been like it was the first time. It was been really weird. I am really excited about touring with it at last. PB: Thank you. The photographs that accompany this article were taken by Tracey Welch. Don't miss Heaven 17's "30th Anniversary Penthouse And Pavement Tour." Ticket Hotline: 08700 603 777, www.seetickets.com. Edinburgh HMV Picture House (Nov 22), Glasgow O2 ABC (Nov 23), Manchester Ritz (Nov 25), Birmingham HMV Institute (Nov 26), London HMV Forum (Nov 28), Oxford O2 Academy (Nov 29), Brighton Corn Exchange.
Band Links:-
https://en.wikipedia.org/wiki/Glenn_Gregory
https://www.facebook.com/heaven17official
https://www.facebook.com/woodywoodmansey
https://www.heaven17.com/
http://www.woodywoodmansey.co.uk/
Picture Gallery:-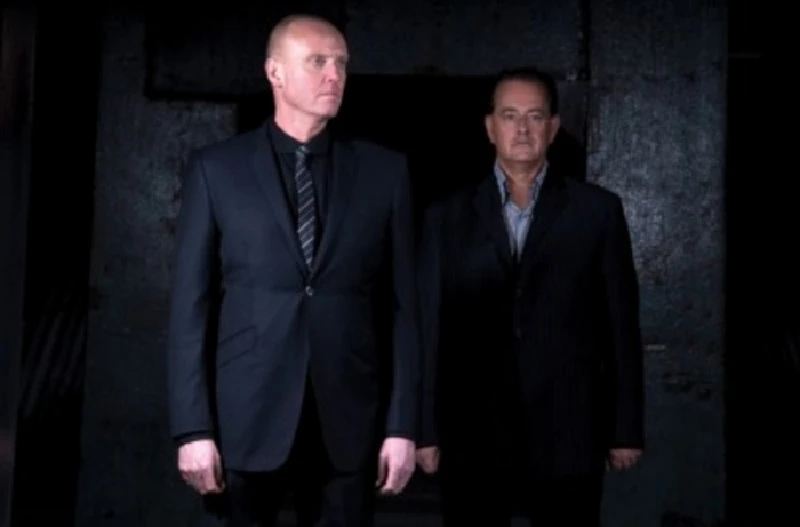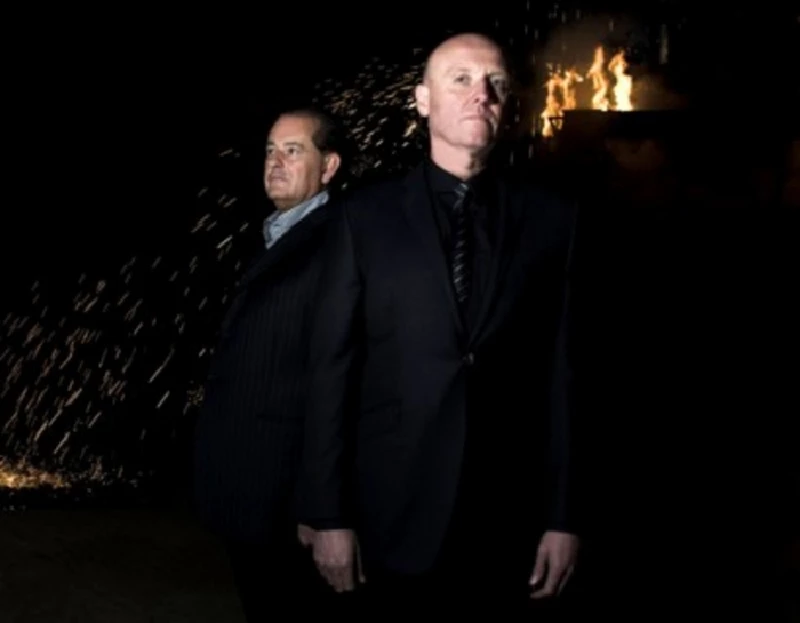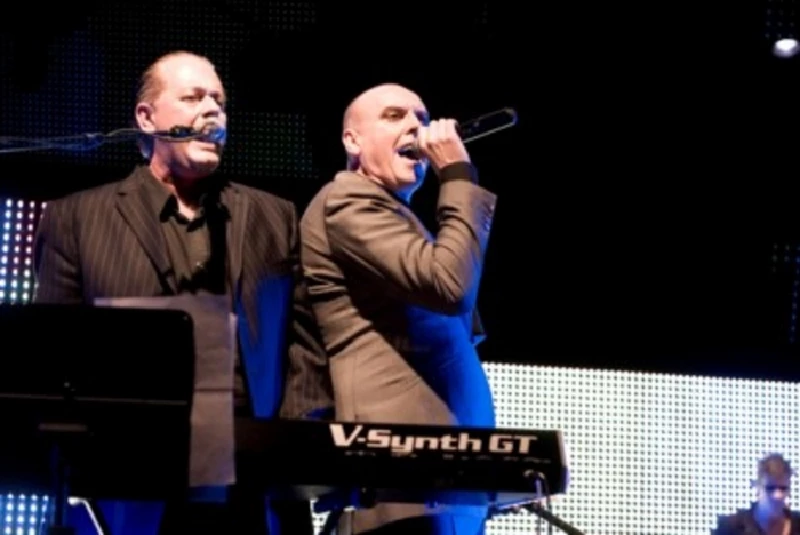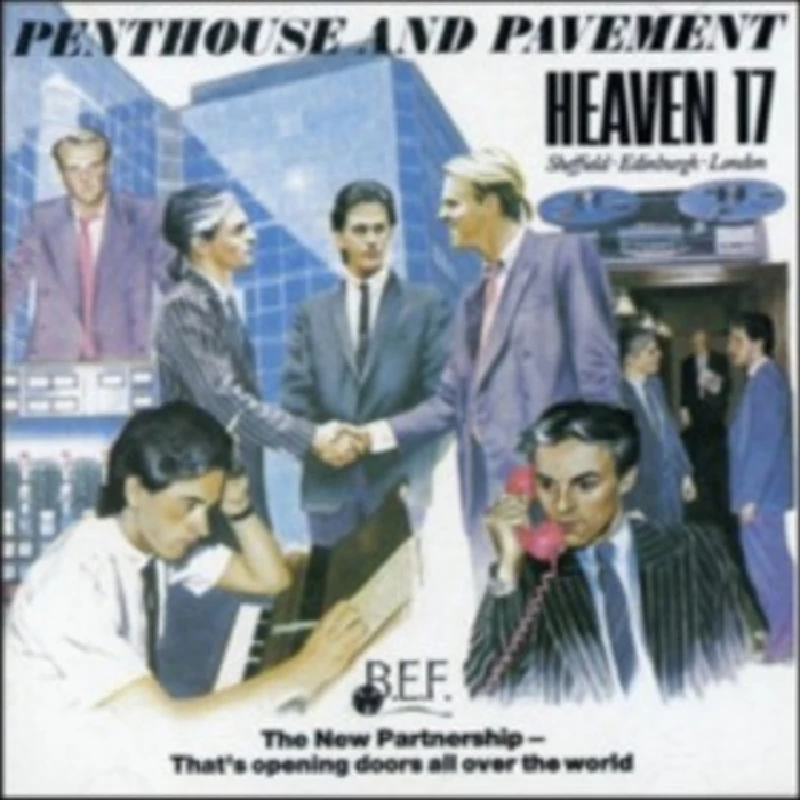 Visitor Comments:-
315

Posted By: Fi, Steel City on 21 Jun 2010
As someone who still goes to sleep listening to the Sheffield forgemasters beat, thanks very much for such an informative interview.
---
interviews
---
Interview (2015)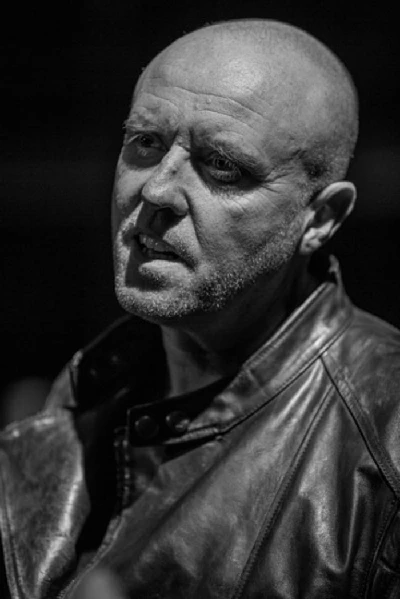 Heaven 17 singer Glenn Gregory talks to Nigel Carr about his latest project, touring David Bowie's 'The Man Who Sold the World with original drummer Woody Woodmansey and producer Tony Visconti and its accompanying live album
related articles
---
Glenn Gregory: Interview (2015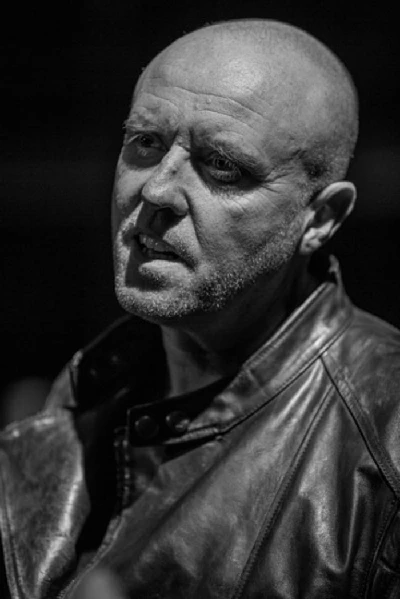 Heaven 17 singer Glenn Gregory talks to Nigel Carr about his latest project, touring David Bowie's 'The Man Who Sold the World with original drummer Woody Woodmansey and producer Tony Visconti and its accompanying live album
Pennyblackmusic Regular Contributors
---