---
published: 27 / 10 / 2007
---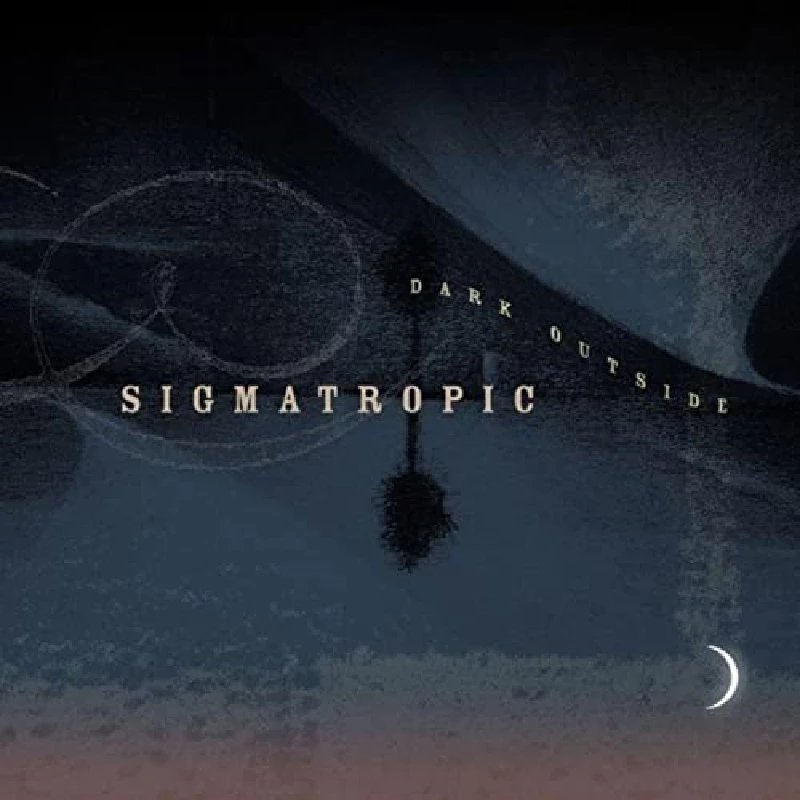 intro
Stunning second album from Sigmatropic, the project of Greek musician and folk electro-artist, Akis Boyatzis, which finds him working with a wide catalogue of guest singers including the Walkabouts' Carla Torgerson, Howe Gelb and the Willard Grant Conspiracy's Robert Fisher
Sigmatropic is the project of Greek musician and folk electro-artist, Akis Boyatzis. While Boyatzis is also a singer, adding vocals to five of the thirteen songs on Sigmatropic's just released album 'Dark Outside', it is as a musical director and cohort that he has especially made his mark. The project's 2003 debut album, 'Sixteen Haiku and Other Stories', which set to music the haiku poems of Greek Nobel Prize-winning laureate George Seferis, found Boyatzis collaborating with such heavyweights as Robert Wyatt, Mark Eitzel, Alejandro Escovedo, Sonic Youth's Lee Ranaldo and Cat Power. 'Dark Outside' builds on this, like its predecessor featuring an arsenal of guest singers and pushing them in directions that they have never gone before. There are appearances from the Walkabouts' Carla Torgerson, Howe Gelb and Nick Cave and the Bad Seeds and Grinderman drummer Jim Sclavunos, all of whom were on the last album, and also Boyatzis' latest musical accomplice, Willard Grant Conspiracy singer Robert Fisher. Contrary to its name, but as befits an album with song titles such as 'White', 'Red Across the Sand' and 'The Blue Side of the Sun', 'Dark Outside' is a gorgeous, kaleidoscopic riot of sound. Fisher has been sometimes unfairly labelled as a miserablist, but that myth is firmly dispelled with on both of his contributions here, 'A Song in My Wallet' and 'The Blue Side of the Sun'. 'A Song in My Wallet' is as upbeat as its gets and-a rapidly clambering swirling mass of thumping drum machine beats, sweeping electronic strings and orchestral sounds-has a gospel-dance flavour and tells of an across-the world love affair. 'The Blue Side of the Sun' is similarly aloft, and, a tale of adulterous love, is an 80's-style electro pop number with jangling beats. On the swarthy-sounding 'White', brooding stabs of electronica are merged with sharp peals of trumpet as Howe Gelb, his vocals reminiscent those of Robbie Robertson on 'Somewhere Down the Crazy River', provides a growling, spoken word monologue in which he plays the part of a soon-to-be-rejected would-be suitor. Carla Torgerson draws her listener in with the whispered enthusiasm of her vocal on the piano-led folk of 'Red Across the Sun', another story of heartbreak, while Sclavunos, on a rare turn on vocals, shows that he has picked up a trick or two from working for 11 years for his day job boss with the tortured theatricalism of 'Ours at Least.' As strong as these contributions are, the highlight of 'Dark Outside', however, comes from the vocal contributions of Anna Karakalou. The second full-time member of Sigmatropic who has joined the group since 'Sixteen Haiku and Other Stories', she is one of those rare gymnastical singers, who seems able to match her voice to any genre, giving 'A Song in My Wallet' its gospel tinge, playing the role of sexual siren on 'White', and investing soaring power ballad, 'Crack in the Back', upon which she takes the lead vocal, despite it being about the emotional meltdown of a relationship, with a boisterous wit and humour. In contrast Boyatzis' own rather reedy vocals against such a list of talents come across sadly sometimes sounding flat and forced, especially on the hazy opening number, 'Position One', and the melancholic 'Monologue', both upon which he takes the lead. He appears though on more solid ground on the trip-hop space rock of the title track which he co-sings with Karakalou. A mish-mash of electro sounds and excellence, 'Dark Outside' nevertheless pays great testimony to both of its principal members and also its guest musicians, taking them into new and often unexpected areas. It is an album of enormous versatility and visionary quality.
Track Listing:-
1
Position One
2
A Song In My Wallet
3
White
4
Monologue
5
Crack In The Back
6
Red Across the Sand
7
I will Never Forget You
8
Ours At Last
9
New Life
10
The Blue Side of The Sun
11
Dark Outside
12
End of a Patineurre
interviews
---
Interview (2008)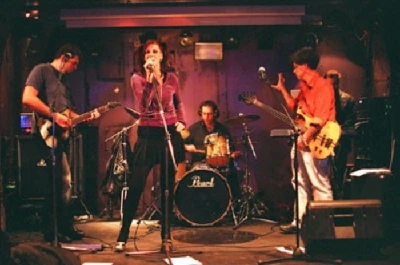 Sigmatropic is the project of Athens-based electro folk artist Akis Boyatzis. John Clarkson chats to him about his two recent albums, which have finds him working with a wide catalogue of guest singers including Robert Wyatt, Carla Torgerson, Mark Eitzel Howe Gelb, Robert Fisher and Cat Power.
Pennyblackmusic Regular Contributors
---