---
published: 10 / 10 / 2007
---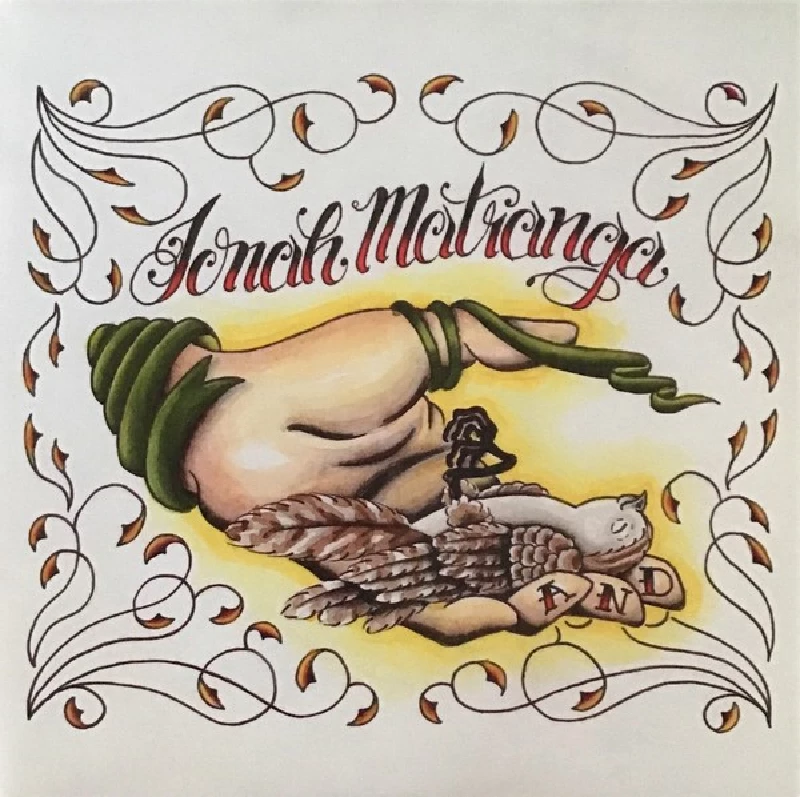 intro
Powerful, all acoustic debut solo album from godfather of emo and former frontman with Far and Gratitude, Jonah Matranga
This is the first release under his own name for singer-song writer Jonah Matranga. For those not familiar Matranga gained recognition, along with a loyal following, for his first band Far. That band influenced and played alongside many other big names including Jimmy Eat world, Deftones, Blink 182, and with this he cemented his place as a cult artist several years ago. He was there before the "emo" scene was even called that, and has constantly produced quality work throughout the time between Far and now and through all the countless other good and bad bands that have come and gone who have fallen under the so called "emo" banner. His last band were Gratitude whose 2005 self-titled only album had a few memorable songs including, 'This is the Part', 'Drive Away' and 'The Greatest Wonder'. He returns with 'And' which is a much more concentrated solo piece of work as opposed to Gratitude which was a full band effort. Although 'And' is mostly acoustic, it features two other backing musicians, producer/engineer and multi-instrumentalist Ian Love and drummer Sam Siegler who has played with such acts a Glassjaw, CIV, Gorilla Biscuits and Rival Schools. The album has a stripped down feel and as with Matranga's previous work is based around lyrics that are honest, sincere and heartfelt throughout. It begins with 'So Long' which was the first song to be released from the album. I wouldn't class it as the best song on the album, but it is a great example of what is to come from the rest of the album. It is an emotional song about that ever important and essential part of emo music, relationship breakdown, but the music itself is, however, nothing like the unhappy subject matter having an upbeat sound. 'I Want You to Be My Witness' is one of the highlights of the album with a gentle but marching drum beat and delicately used electric guitars and strings giving the song a great texture and depth that brings out the chorus superbly. It is a song that is instantly recognisable as Matranga's with the sound of hope rather than despair. The piano driven 'I Can't Read Yr Mind' and 'Waving or Drowning' are both memorable tunes again about relationships and the various complexities and problems that come with them. One thing I love about this music is that at no point does it seem to wallow in self-pity; it is far more an account of experience than a crying session. The fastest song on the album is 'Not About a Girl or a Place' which is also going to be released as a single. This seems like a much more obvious choice for a single as it has an instantly memorable chorus and is far less subdued and more upbeat than a lot of the album. It is more Jimmy Eat world than Dashboard Confessional and really brings the whole feel of the album up just a notch. This is a powerful piece of work and, while it a more relaxed and quiet affair than his last outing with Gratitude, it is always great to know Jonah Matranga is out there doing his thing.
Track Listing:-
1
So Long
2
I Want You To Be My Witness
3
Every Mistake
4
Not About A Girl Or A Place
5
I Can't Read Yr Mind
6
You Always Said You Hated San Francisco
7
Fathers & Daughters
8
Get It Right
9
Waving Or Drowning?
10
Are You Sure? (Bonus Track)
11
Lost, Then Found
12
So Long (Acoustic Version)
13
Every Mistake (Acoustic Version)
14
Are You Sure? (Acoustic Version)
live reviews
---
Trillions, Newcastle, 18/9/2007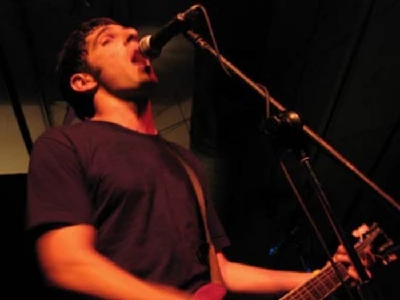 Emo godfather Jonah Matranga is best known for being the former frontman of cult acts Far and Gratitude.Adrian Huggins finds that he has lost none of his ability for honesty and realness in an intimate set at Trillions in Newcastle
Pennyblackmusic Regular Contributors
---